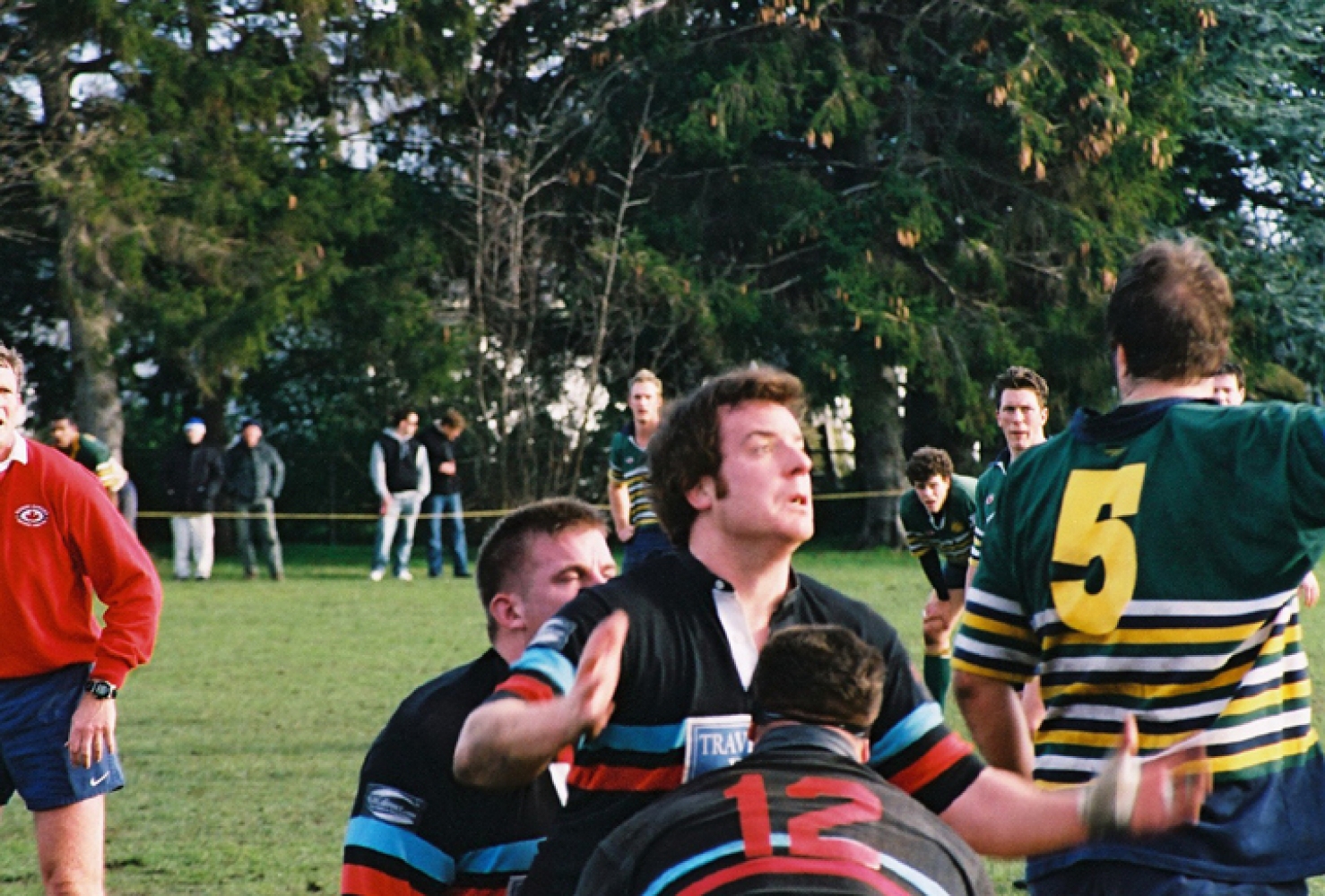 One Month to Go! CW Vs Pacific Pride, Yonks Ago (circa 2003- credit, Ron Willems.)


The BCRU schedule has been released and pre-Christmas games for men and women can be noted HERE. CW Premier Men open their campaign on Saturday, 7th September – GALA SATURDAY, against UVic at Windsor. The Premier Women play their first match against Westshore, also at Home on the 14th. It will be with great interest that we will follow the resurgence of the Pacific Pride in the Men's Premier League after a period of some fourteen years. CW will be the first of the B.C. clubs to take on the Pride on Saturday, 28th September.

Pictured above we note CW's, Andrew Mooney, ready to be hoisted by Pride graduate, Garth Cooke, masquerading as a #12! For the Pride, we note Aiden Baun (#5), who earned some Caps, Chuck Baumberg, Mike Pyke and Jake Osborne (both CW Juniors). Chuck played for CW after his years with the Pride, patiently awaiting a contract call which eventually came from Escher and he successfully went on to make a living from a prolific points-scoring rate, having a few years at the pro game. Jake was an extremely talented player who did not stay in the game long enough to earn arguably, higher honours that might have come his way. He rounded out his rugby career back at CW for a year after his time with the Pride.


Finally, to Mike Pyke who was probably by far, the most successful graduate of the Pride based on financial earnings made in sport. Despite dabbling in pro rugby in England and France, it was strangely enough, his size and skills that were perfect for the Sydney Swans, an Aussie Rules team! In 2010 he was awarded the League's Most Improved Player, a prestigious award. Pykey achieved rugby fame in 2007 RWC after running the length of the field and scoring a try after he had intercepted a pass, courtesy of Dan Carter, noted All Black. In 2012 the Swans won the League in front of 99,000+ fans and a handsome bonus cheque went to the players. Mike had to retire in 2015 due to injuries. He had been a constant CW guy from his days at SMUS to his time with the Pride and remains a fan. Finally, in the picture is the Ref for the day, Jim Wenman.

Apart from these august Alum, we add new Coach, Jamie Cudmore. Cudmore had an illustrious Pro and International career, as a pro, mostly with Clermont in France and an amazing 43 caps for his beloved Canada. Cudmore was a hard man who always put it on the line. He always gave 110% and we know that will be the passion that he will bring to his new job. We wish Jamie and the Pride all the best, except for the occasion of September, 28th!


FOOTNOTE: It is with a heavy heart that we offer our sincerest condolences today to Club Captain, Nate Stewart and the Stewart family on their sudden and tragic loss of Nate's dad last week. Nate's dad was a great Williams Lake man who introduced and encouraged many young men in the game. RIP, good man.
---