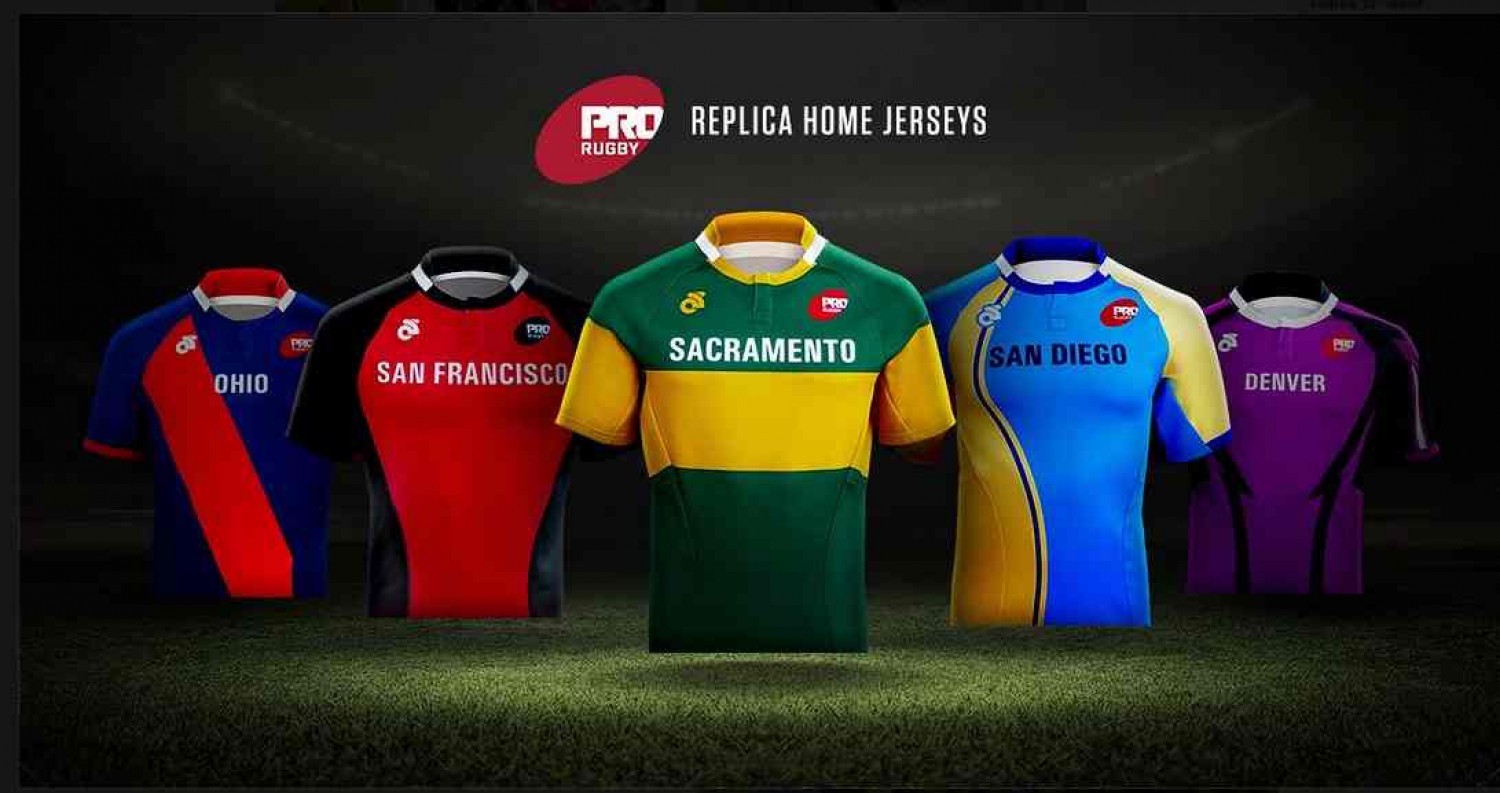 PRO Rugby in the U.S.A.
Professional Rugby Union has come to North America. Businessman, Doug Schoninger is the CEO of the League. Schoninger, a 54-year-old former Wall Street bond trader, has been running Stadium Capital Financing Group for a couple years, since he bought them from Morgan Stanley. He comes to rugby as a fan, not a player. He loves the beauty of the game and the strong culture that comes along with it.
"I love the NFL, I got to 15 games a year, but it's little bit like my father's Chevrolet," he's said. "Rugby's the game of now."
PRO Rugby North America started as many great ideas do: with a casual encounter in a coffee shop. A little over a year ago, Doug Schoninger, now the CEO of PRO Rugby, was just another businessman taking in an informal meeting with a friend of a friend. At the time, Doug was the head of Stadium Capital Financing Group, a full service provider that worked with sports teams to finance stadium construction, renovation, and expansion. This friend of a friend was interested in a professional American rugby league and, over time, Schoninger became intrigued as well. However, he had a different view of how to get it done.
"He was trying to raise a couple hundred million dollars, start out with major stadiums," Schoninger explained. "I was trying to counsel him to moderate his expectations, I didn't think his presentation was what would work, for tons of reasons. Number one, I didn't think it was particularly authentic to rugby in America." But what exactly does "authentic to rugby in America" even mean?
Today, after the college ranks, the only outlet for American ruggers that don't have the skill or the means to take their talents to the professional level overseas is to join a local club team. These are non-profit men's and women's organizations that are powered by nothing but the love of the game and the desire to win a National Championship.
He was hoping to have a Canadian team in the launch mix, likely in Vancouver, but things weren't quite ready. Nonetheless, a Canadian team – or teams – will happen in 2017, he insisted. Schoninger spoke with strong words when recently interviewed by The Province, certain words, in reference to Canadian teams, words like "when" and "want." "If" doesn't seem to be a word in his lexicon. Rugby Canada's Jim Dixon has said the talks to this point were positive and he agreed that 2017 was something to look towards. "We have to make sure it fits our landscape," he said. "We have an obligation to the stake holders. We (Rugby Canada) said 'we're interested.' In principle, we support the concept of a pro league in North America. It's what the men's game needs." USA Rugby had had more time to look at PRO Rugby's plans and Rugby Canada was brought in to the details later on. It's about looking closely at what PRO Rugby has in place and going from there. "Our hope is to have something in place for 2017," Dixon has quoted.
"Where this model will really work," Schoninger has said, "is concentrating on natural rivalries, where the cities are close." The plan is to pull from four types of players to build 30-man squads: the five international spots, players from the Canadian and American national team pools, local club players, and younger players. The salary budget will be complex, with players being paid by the league and sometimes elsewhere. Some players will be on 12 month contracts, some might overseas players on loan, actually paid by their home clubs, some will be getting money from national contracts they've signed with USA Rugby or Rugby Canada – but most will be on shorter term deals. Schoninger has even left the door open for players from Mexico and the Caribbean. Salaries for homegrown players are not high by world standards, although by US standards they are, for the first time, salaries of any kind at all. The contracts will likely be "tiered" with three salary levels, with performance criteria and expectations being the sole factor for further advancement up the salary ladder.
Putting the games into stadiums ranging from 3,500 to 18,000 is the goal for now, with 7,000 to 8,000 described by Schoninger as "the sweet spot." At this time, there are five teams, playing each other three times with no playoffs and the competition begins on April 17th. On the first game day, San Francisco will travel to Sacramento and Ohio will play at Denver. San Diego will enter in round two. The season will run into July, each team playing 12 games, with no championship play-off. Most games will be on Sundays to allow for local club play on Saturdays, though in June, in an unavoidable glitch familiar to European rugby, two game weekends will clash with international fixtures.
Each team will be identified only by the name of its city or state and an apportioned color scheme. PRO Rugby hopes supporters will help decide team names later on. Some foreign signings have been announced: all are highly experienced. The Italy wing Mirco Bergamasco will bring his 89 "caps" and 256 "Test" points to Sacramento; South Africa flanker Pedrie Wannenburg has 20 caps and is bound for Denver. Phil Mackenzie has 32 caps for Canada and will be with San Diego; New Zealand sevens back Orene Ai'i has joined up with San Francisco. Barkwill will be playing with Sacramento and Hubert Buydens has been inked by San Diego as well. Raymondo explained much of the above to The Ruggernut at B.C. Place on the weekend. Heady times for rugby on the North American continent. We will all follow with great interest and wish these three Canadian boys and a recent source naming Nick Blevins as another signee, all the very best in this exciting venture.
END ZONE
We post our congratulations to CW's, Sophie DeGoede and Brendan Schellenberger, both players crossing for crucial tries in their respective U18 National Finals and subsequent titles as Canadian Champs. Both players are products of the CW Minis Factory. 'onyas!
---