Unsung Hero - Off the Field - Dave Crossley
---
---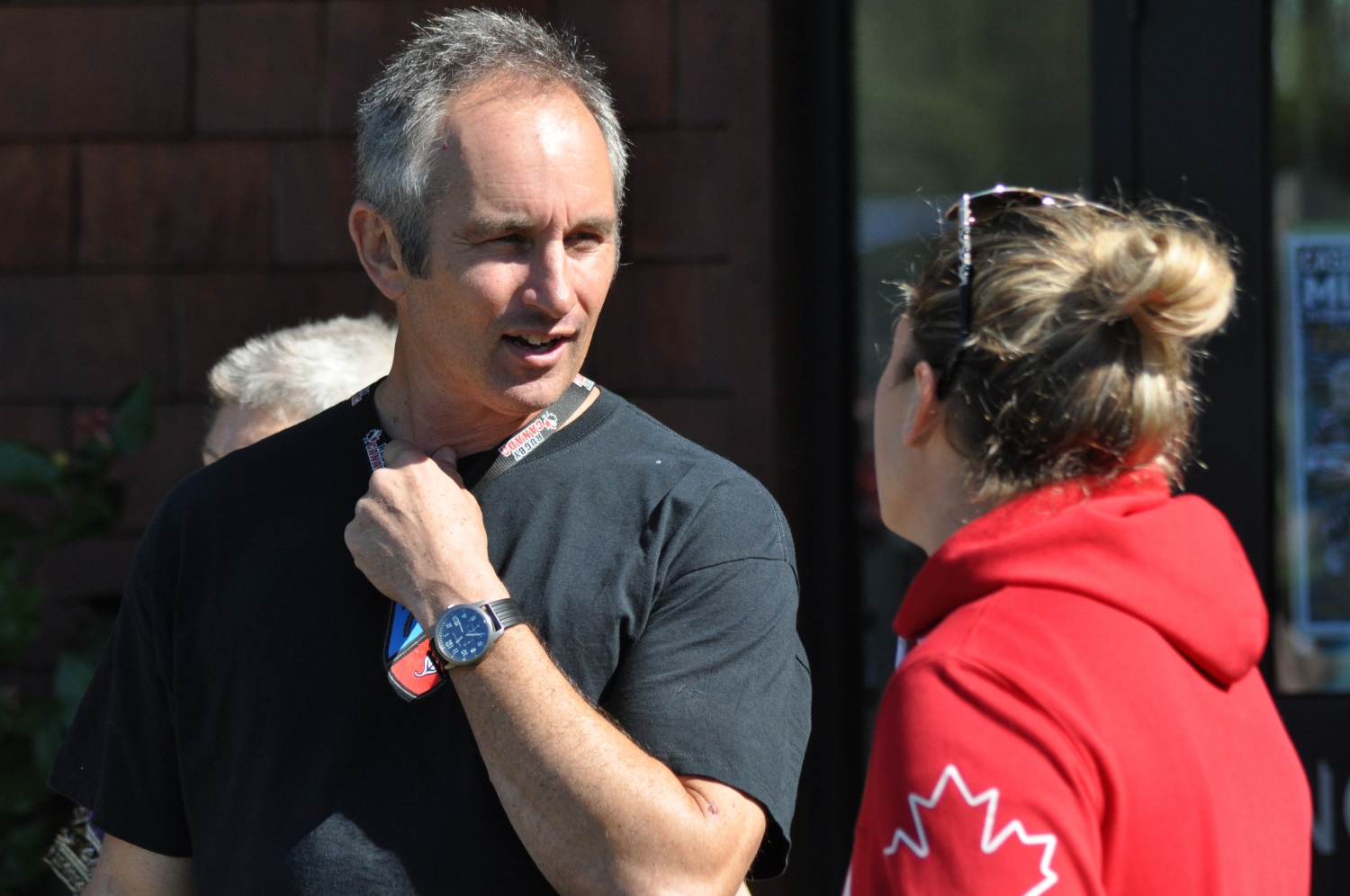 A Recent History of Women's Rugby at CW – Installment #1
Rugby Clubs in Canada are built on and rely on volunteers. Dave Crossley, almost single-handedly has been responsible for developing girls' and women's rugby at CW. Within a two-year window, Women's Premier rugby has become an integral part of our club. Not only has he been this big-time contributor with development, he has willingly given of his time and expertise in helping to develop and expand our club website. We claim, perhaps with some bias, to be amongst the best rugby sites in the land, with blogs often receiving a couple of thousand clicks and over one hundred "shares". He is creative and is an innovator. Let's find out some more about Dave 'Bing' Crossley.
CW: Dave, there was a spell after your playing days when you focussed solely on your career. What is your line of work and what do you most enjoy about it?

DC: I am in the technology business and have held a variety of technical positions in both private and public sector. I am currently employed by IBM and have been an Information Technology architect with them since I joined in 2000. My greatest enjoyment in this role has been engaging with clients to solve their business problems. I have worked extensively with many ministries and crown corporations during my time in Victoria and gain the most satisfaction implementing large scale enterprise systems.

CW: When your daughter, Caroline was in Elementary School she showed an interest in rugby, some seven or eight years ago. Your last club, Oak Bay Wanderers had morphed into CW and had an active Mini Rugby program. Just what was the catalyst that re-interested you in rugby? (We suspect that you never really lost your interest in the sport!)

DC: I was always interested in the game and despite a relatively early departure from the game a few years after University, I still enjoyed watching local games and internationals. Like many parents with active children, I was involved in a variety of roles (coach, manager, and administrator) as they participated in their various sports and really enjoyed coaching youth. When my daughter got interested in rugby through the Elementary mini program it was a natural progression for her to try the club level experience at CW. Wanderers was my club in Victoria and it was a natural transition. In addition, Doug Tate and I had coached our boys in soccer and when he saw Caroline play at elementary mini jamboree, he said that she had to come to play club rugby!

CW: Can you give us a thumbnail outline of how your involvement increased and grew over these past seven years?

DC: I have just finished my sixth year on the executive and eighth year back at the club. The involvement increased and was motivated by the creation of a program that filled a void in the local club scene in the lower Victoria area. The driver was seeing the original two CW girls, Caroline and Sophie DeGoede, playing with the boys at U14 and realizing that there had to be a better way. The catalyst was when Caroline was playing a U14 boys tournament at Shawnigan and sustained an accidental hit to her face that resulted in a couple of stitches! (Ed. In the first year of Mini Rugby, CW registered four, twelve year old girls.) I realized at that point, that we needed to work towards an all-girls pathway within the club. I then took it upon myself to start the process within the club and brought the idea forward to the executive at their annual Advance.
With marvelous leadership of our inaugural coach, Marley Riordan and assistance from Velox (now Westshore) players, Selina McGinnis and Charlotte Haley, we launched the next season with a total of twelve girls. From that early beginning, we moved to a current total of over fifty girls last year, spanning the pathway from U12-U18 and many of the girls coming up from the mini ranks. We were also very fortunate to create a women's program in the fifth year of our female development to complete the pathway. The women's program is now entering its third year.

CW: Those of us who have watched your work with Ceedub have been impressed with just how you have suppressed your personal interest of your daughter's growth and superseded it with the growth of the girl's and women's programs at CW. Just what have been your personal goals?
DC: While her situation may have been the catalyst to start a female program, it has been the program development that has motivated me to put in the effort. While there are other programs around, I felt the real direction and future of girls development had to follow a true pathway to support the development of the female athlete. It needed to be the same as we see with the boys with a view to give it both a female stamp and to incorporate development principle specific to girls. Reflecting that the female athlete develops differently than boys, I made a concerted effort with our coaching and management team to develop a program that reflected those differences. (Ed. On this note we finish this installment.)
---