TRIPLE HEADER AT THE HOUSE
---
---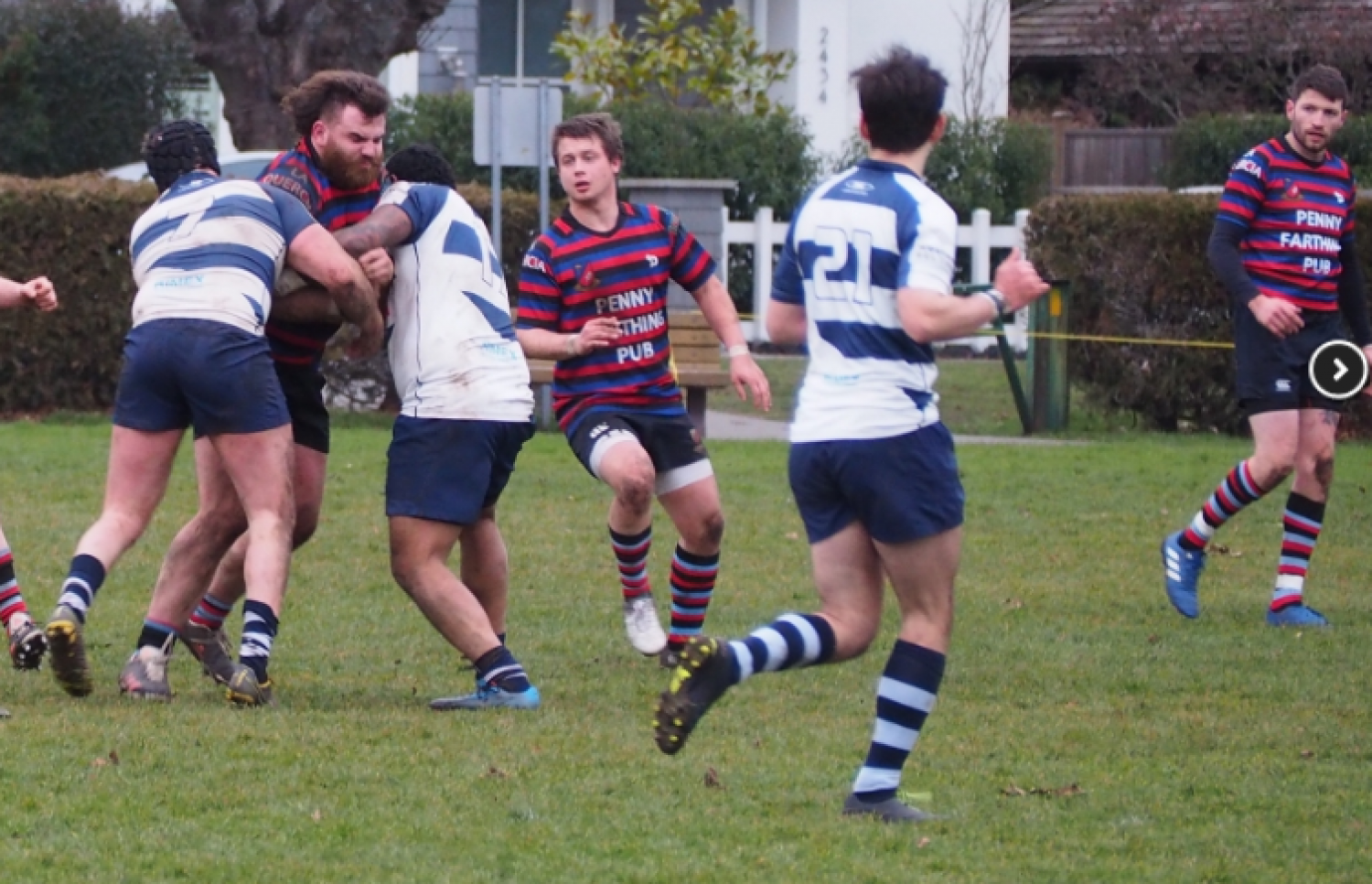 The House of Windsor will see three games tomorrow as the "first-half" winds down. V.I. Women's League action will feature an 11:30 a.m. semi-final between CW I and JBAA. The second contest will feature Visitors, Burnaby Lake Lakers and Ceedub in Men's Premier Reserve action. On paper, this contest looks rather one-sided in favour of the Visitors, Burnaby being undefeated at this stage and CW earning a sole bonus point, although last week's Ripper's match is reportedly "under review".
The main game will see some CW changes. Pyke in the forwards, has been replaced by Peters who has had plenty of Premier time this season and Sutherland also returns to the flank. In the backs, fortuitously, Schelly returns to take the place of an injured Hickman at #9, Ollie Nott returns to the centre slot and Jordan Ng earns a start on the wing. The backs look to have some serious speed. With selections that fluctuate from week to week, continuity and familiarity may be a factor as Burnaby, a club with good numbers always seems to be able to ask serious questions. In fact, to see the Lakers in the cellar is a surprise to this pundit. They have had some close tussles with good teams, opposed to two spankings suffered by the CW team. To go out on a prediction limb would be folly. It will be a close and competitive contest between two teams desperately needing a win to stay in touch with those ahead after Round #4. With great weather predicted, the boys are hoping for solid "home" support.
On another note, we offer empathy to CW's Grady Bowd, not selected for the Namibia game this weekend. This is the second recent Tour where Bowd has befallen this fate. He may well have the talent for MLS conscription but with no playing time at this level…… mmm. One wonders why Kinsley is even bothering to take him along for these games!
---