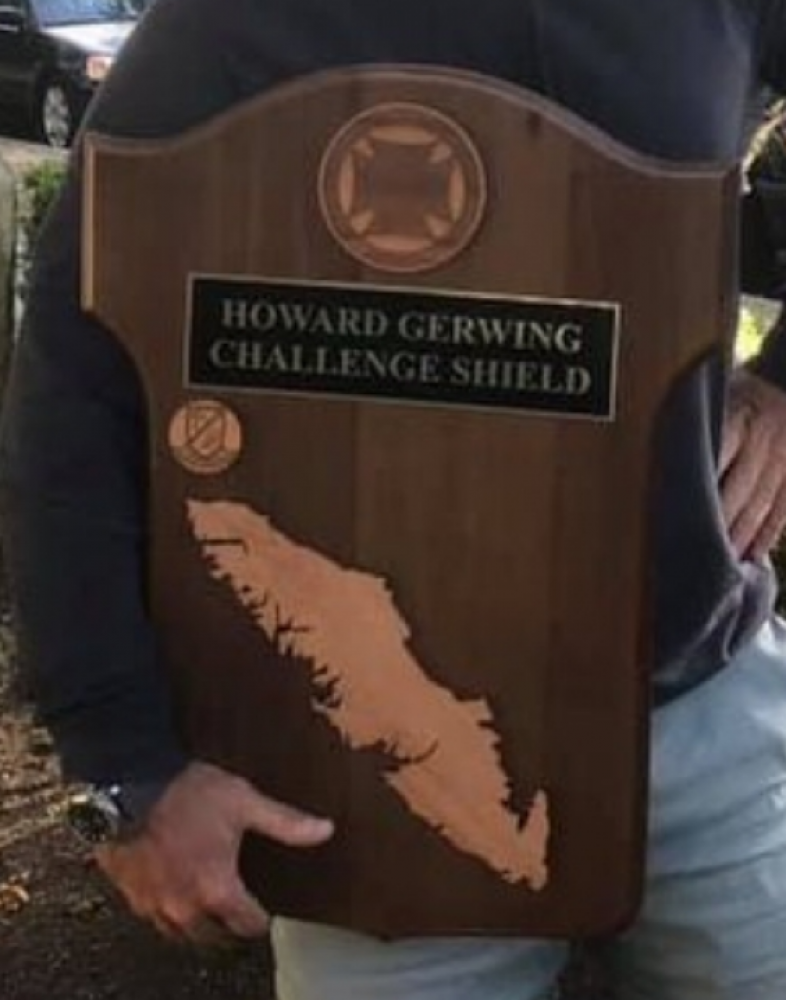 Saturday's game at Westshore will be for the bragging rights to the
Howard Gerwing Shield
, along with the more important League points. Today, we bring you a brief glimpse of the late Howard Gerwing. Howard started his rugby connection with the storied Vancouver KATS RFC, playing in the hooker position. He went on to be a player, coach, manager, and mentor to many young men. Be it any of these roles, or his love of rare books, social irreverence, or the dark arts of the FRF, this little man became almost bigger than life itself – an iconic legend in his own time. As a builder of the game, or a mentor, his boundaries had no limits. Be it the Special Collection Department in the catacombs of the UVic library, The Haunted Bookshop on Fort St., or the sidelines of a UVic rugby game, Howard always had time for advice and support for a young rugby player, not always was that player connected with his beloved UVic.
His great joys as a player were making up the numbers or substituting in a Saxons game or lacing them up for the Ebb Tide. His legacies were many, having served as "Manager" for four UVic overseas rugby tours, his tales were legendary. In his later years the Gerwing family moved to Cowichan where he became an honorary Piggie, attending Home games as regularly as possible. It was only fitting for the VIRU to honour his contribution to the Island game with the Gerwing Challenge Shield. The concept of the Shield is akin to the NZ Ranfurly Shield. When the Home club is the possessor of the Shield, the Visiting club challenges for the honour, pending on the game's outcome. Should they win, they retain the Shield until defeat on their home pitch. The inaugural winner, fittingly enough was UVic when they defeated CW. CW has plans to dethrone Westshore of the Shield on Saturday!
Even in his dotage, Howard always loved the company of past players and coaches.
HAPPY HOUR IS ON AGAIN
-
A note to Patrons of The Temple
Managers are pleased to welcome the return of Patrons, particularly for the weekly Happy Hour time. Patrons are reminded that the parking spaces at the rear of the clubhouse are rented out 24/7. This is a means of some income for the club. Please neglect old signage which has hours 9:00 – 4:00. This is not the case. Unless you are a tenant,
PLEASE, DO NOT PARK HERE.
---