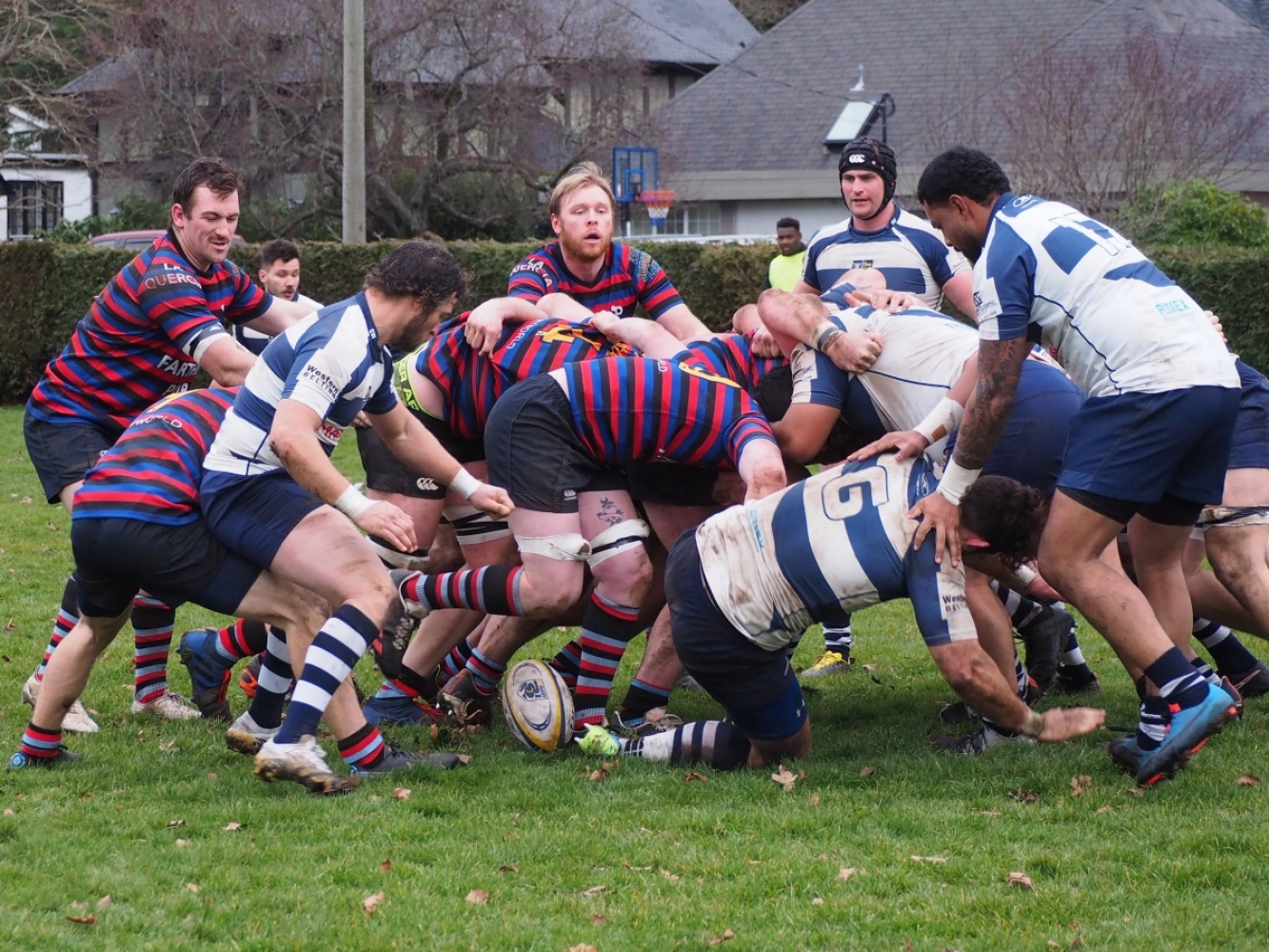 Two perennially strong sides struggling in the Premiership to date, CWRFC (1 – 2) and Burnaby Lake (0 – 3), will lock horns at Windsor Park this Saturday. Last Saturday, Joshua failed to help the CW Visitors at Jericho Park when UBCOB Ravens racked up a host of points whilst the Lakers dropped one to JBAA at home. Pundits may have thought this to be an upset, so Burnaby on the road will have their tails up when they visit the House on Saturday.
Congratulations to CW Junior Boys at the Canada U18 ID camp in Abbotsford. From left Carter Haddow, Danny Gordon, Spencer Cotie, Noah Kynaston, Josh McIndoe & Ty Driscoll. These lads will be on deck when the U18's play the Salish Warriors this Sunday @ Windsor to determine who ends up #1 in Island League play.
Also, this Sunday both U16 (VS Cowichan RFC) and U14 (also, Vs Cowichan) will be playing for top League spots for the upcoming Island playoffs. It has been a banner Fall for Junior boys, on a notable comeback following tough times last season. A shout out to all the players, coaches, and supportive parents. Go, CW.
Today, the club is excited to announce the date for our Annual Fun(d)raiser Dinner following a two-year hiatus due to Covid. The club has struggled to make "ends meet" during this time and we all look forward to a great night of frivolity and fellowship. WHEN?? February 25th. 6:00 p.m. at the Union Club, Victoria. Book this on your calendar NOW and spread the word amongst your friends. Times are tough and folk are not travelling nor spending freely in times of frugality, so perhaps this can be an opportunity to have a great night out and contribute a few dollars to your kids sporting club.
NSMT Defeat Netherlands

Last weekend the Canada Men (22) defeated the Netherlands (28) by a score of 37 - 25. CW connections, Povey and Morra started, and Matt Klimchuk came off the pines. Next up will be Namibia (24) this weekend.
Sophie de Goede has been nominated for World Rugby Women's 15s Player of the Year! WOW... from her roots at Windsor Park. 'onya, Soph.
---