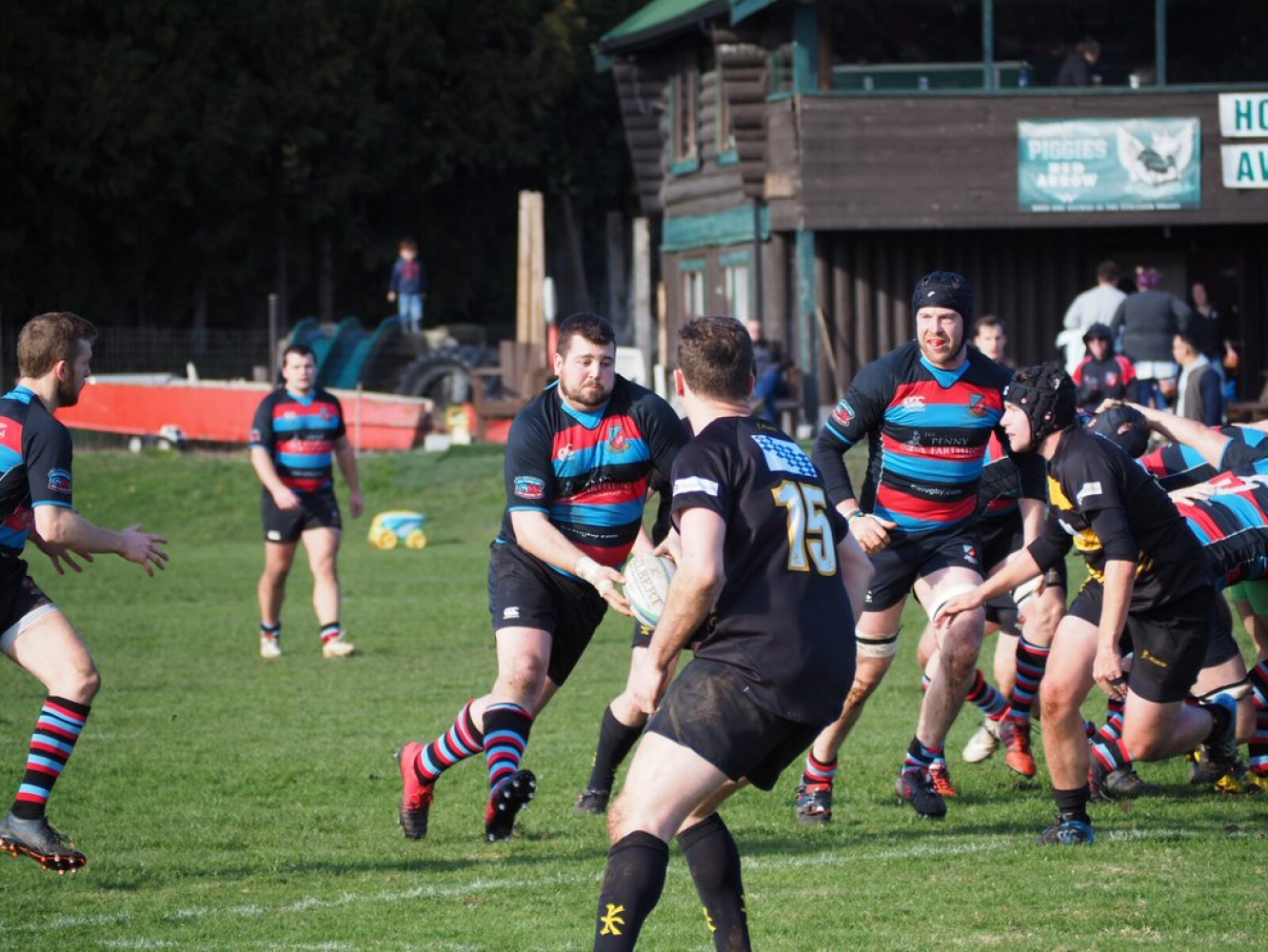 A few items of mention today. We'll start with weekend recaps.
CW Div. 3 Islanders
CW 38. Nanaimo 17
Half time score CW 19. Nanaimo 7
T:Alex Clark, Clayton Daum (2), Steve Rennick, Cam Hayward, Don Swainson.
C: Marshall Stove (4)
Nanaimo: 3T 1C
It was a fast-moving game for both sides with a load of pressure coming from the Hornets in the final twenty minutes. The game was played in good spirit while at the same time it was very physical. Steve Rennick's try concluded his massive follow up support run. Steve is a relative newcomer to rugby, and he was awarded the "Dirt Shirt'' by the players after Thursday training. This is a new CW tradition for men and women, singling out the player at training who put in an outstanding session. Steve carried on his efforts throughout the game Saturday, with his first try of the season. Newcomer Cam Hayward nicknamed ''Raging Bull'', had a solid first game and scored a try in the second half. This 19-year-old farm boy recently arrived from Fredericton and he will fast become a fan favourite. Keep an eye on him next Saturday at Windsor! Enough said about the new guys. The old, getting older, guard. Clayton Daume Captains the squad and he led by example all day, highlighted by two tallies. The Islanders guiding light, Don Swainson, contributed his own try and all day he was in the hunt, offensively and defensively. Of note too was "Cool Hand Luke", Marshall Stove. This young man at #10 is still developing and has a real sense for the game at his young age. This game review cannot conclude without reference to Jacob "Rower" Barker. Jacob comes to rugby from a very successful rowing eights background. The need for a new challenge and sporting comrades brings him to rugby. It's been about a month of training and Nanaimo was his first game and he was solid. Even the Hornets team recognized him as the MVP Forward. Why would not a rower be great in a Boat Race??!!
CW Div. 1 Divvies
CW 46 d. Nanaimo 21
Half time score CW 20-Nanaimo 7
T: Rio Apt (4), Jace Peters (2), Lucas De Vries, C Brandon Gerhardt
C: Brandon Gerhardt (4)
Nanaimo: 3T 3C
This was a fully loaded CW Divvies team met by a big & strong Hornets squad on their Home turf. The Hornets pack did a good job limiting CW tight five dominance. Hornets line out jumper, a big unit, was dominant in the opening phases but once CW figured out, he was the only real danger 'go to', his day in the lineout phase did not progress well. There was a lot of zip in CW side, well lead by #10 Oli Winser who put together a solid phased approach on the day, with a few tricks tossed in to confuse the opposition.
There must be something in the air in Nanaimo for Rio Apt. His last visit in 2021, had him run in three tries and this 2022 game in the Hub City witnessed a four try performance that was taken note of by all in attendance. But this, "it's not about me'' 18-year-old kid, who says thank you to each coach and manager after every game and training session, is the real deal. Watch for him this coming Saturday vs the Lomas and cheer him on for he is fully worth your total support at his youthful age. Along with Winser, Gerhardt our "Queen'' also showed his dominant running from the #8 slot. His pick and drives were significant and began a lot of 'go forward' for a solid CW backrow. At centre, White, and Makaroff were strong. It was good to see White back and having an impact for CW. #2 Jace Peters, with two tries on the day, continues to improve his skills and rugby smarts after coming from the football field - well organized and drilled, to this crazy chaos call 15's rugby. He is becoming more familiar with what's happening every game. Well done by all on this day, a most successful one for CW.
(Ed. Thanks to our Sage on the sideline.)
ADIOS, PAT KAY

Pat has declared his intentions to be no longer available for the Men's Sevens program. CW wishes to congratulate Pat on a fine career and let him know if he ever wishes to have a trot around the pitch, he can always don a Tricolour jersey again. We have not heard if Pat has retired from all rugby but if so, we thank him for the many fine games he played with CW and wish him all the best in his future and whatever path his career may take. 'onya, Pat.

Speaking of Sevens, neither the Men's nor Women's results could be described as favourable at the recent Seville Sevens. The Men were done and dusted after the Pool games. CW's, Anton 'The Magician' Ngongo had plenty of playing time and 'Mercury' Morra was injured. It seems that much "blooding" is being caried out with this group. There is talent and potential but is a long way short at the moment. The Women had a better showing at this event particularly in their match Vs USA.

BC Rugby Underway

Round #2 went this past weekend. In Men's play, the 1st Round saw some massive scores with UBC posting ninety points and Old Boys Ravens running up 84. Matches were a little tighter this past weekend with Lomas (CW's next opponents), holding the Ravens score line down somewhat. Women's Premier saw UBC post a big score and to repeat, we at CW, were thrilled to see our ladies open their campaign with a W. News will be following about next Saturday's games. Elsewhere we were pleased to see several CW "grads" playing around the League. In week #1, UVic started six, UBC three and Pacific Pride, two, this speaks volumes for our Age Grade programs and their coaches.

Eyes On The Site

A recent scan of who's keeping tracks on CW's website revealed some interesting data. 76% of visitors were male; 33% were male between the ages of 55 – 65+ Vs 29% between the ages of 18 – 44. Only 8% of the viewership was female between the ages of 18 – 44. We were surprised and pleased at the viewership of middle-aged males, obviously, no longer playing the game. We were disappointed, that despite such a flourishing female program with the club, the viewership was so low. No doubt, the Executive will be working to change these stats for the next time we look.


---