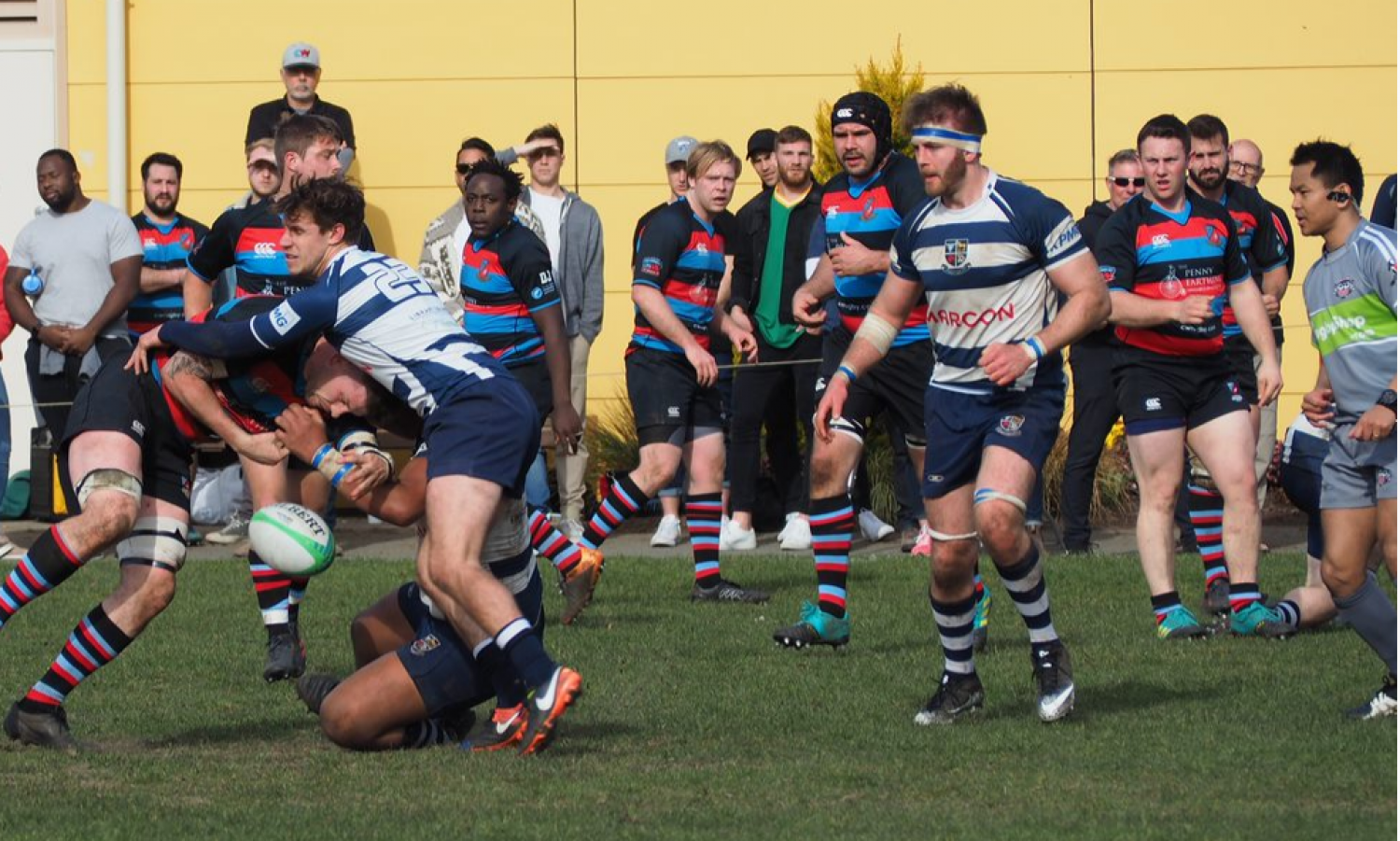 RUGBY ON THE HORIZON
Sports fans, it is looking like all systems go for next Saturday at Windsor – a triple header. CW Women will field two teams – Premiers Vs Westshore, 11:15 a.m., Ist Division Vs Burnaby, 12:45 p.m. Premier Men will play Burnaby at 2:30 p.m.
We can give a hint of a preview. The Women's match will feature, arguably, the two top teams on the Island. Westshore experienced and skilled, CW, young and enthusiastic, with a few games under their belt before the Christmas break, highlighted by their winning the inaugural Xi' Sul Stomish Cup.

Our Men begin their day with the Senior Islanders playing UVic Saxons at UVic at 12 noon. The Men's Premier team will kickoff at Windsor against Burnaby Lake at 2:30 p.m. Despite all the vicissitudes of Omicron, The Tricolors have had good numbers at training and the competition for selection is intense. The Lakers have the upper hand and are short-priced favourites, having basically, their top side play in pre-Christmas, Coastal Cup Competition, under the guise of Vancouver East, a mystifying decision to this pundit. This will be the toughest game for our lads so far this season and the outcome will set the bar for goals for the remainder of the season. Burnaby are always a very tough and competitive rival. Just maybe, a deep bench and competition between players will help force a close outcome.
Today's Musings include our deep feelings for the small "rugby nation" of Tonga. We especially feel for our brothers and sisters and their families of those who have been or are still, connected to our club. Of course, this is just a smidgeon of the Nation's population, and our sympathy goes out to ALL people.
Faitapuekina koe'e he Eiki.

WORLD RUGBY SEVENS

This fan only caught the two CBC highlights. Quite frankly, the Canadian Women were disappointing. The Men had a better showing. A walloping of Wales, a nudging of Kenya and a rather unlucky outcome against eventual winners, RSA Blitzbokkies, being the highlight of their weekend. The boys, no doubt, were disappointed with a hammering against France and a couple of losses to the U.S. From what I witnessed, "our" 'Mercury' Morra, continues to be "the man" for Canada in this code. His creative action knows no bounds. Cooper Coats, formerly with JBAA, had a good series and was leading Canadian try scorer. Another 'discovery' was newcomer, Alex Russell. In fact, several new faces "put their hand up". One must mention the play of hard man, Jake Thiel, the new wave, Moonlight. Both Men and Women play the next series in Seville next weekend.
SAFE RUGBY MENTAL HEALTH SUPPORT RESOURCES
Hats off to Committee members, Jess Hardy and Brent Johnston for this important piece of work added to CW's statement and commitment to
SAFE SPORT
.
"
Castaway Wanderers RFC promotes and administers the game of rugby to a wide range of people in an open, safe, and inclusive environment. As part of the culture of rugby, we strongly believe in the importance of looking out for one another, both on and off the field. We acknowledge that mental health struggles are real, and the pandemic has made them even more prevalent. Teammates and other members of the larger CW community are often a good source of support to provide an ear to listen or a shoulder to lean on. In addition, we have compiled a list of mental health support organizations and resources to share with all members of our CW community. We encourage members who may be facing mental health challenges or who know someone that is, to review these resources and seek additional support
."
---