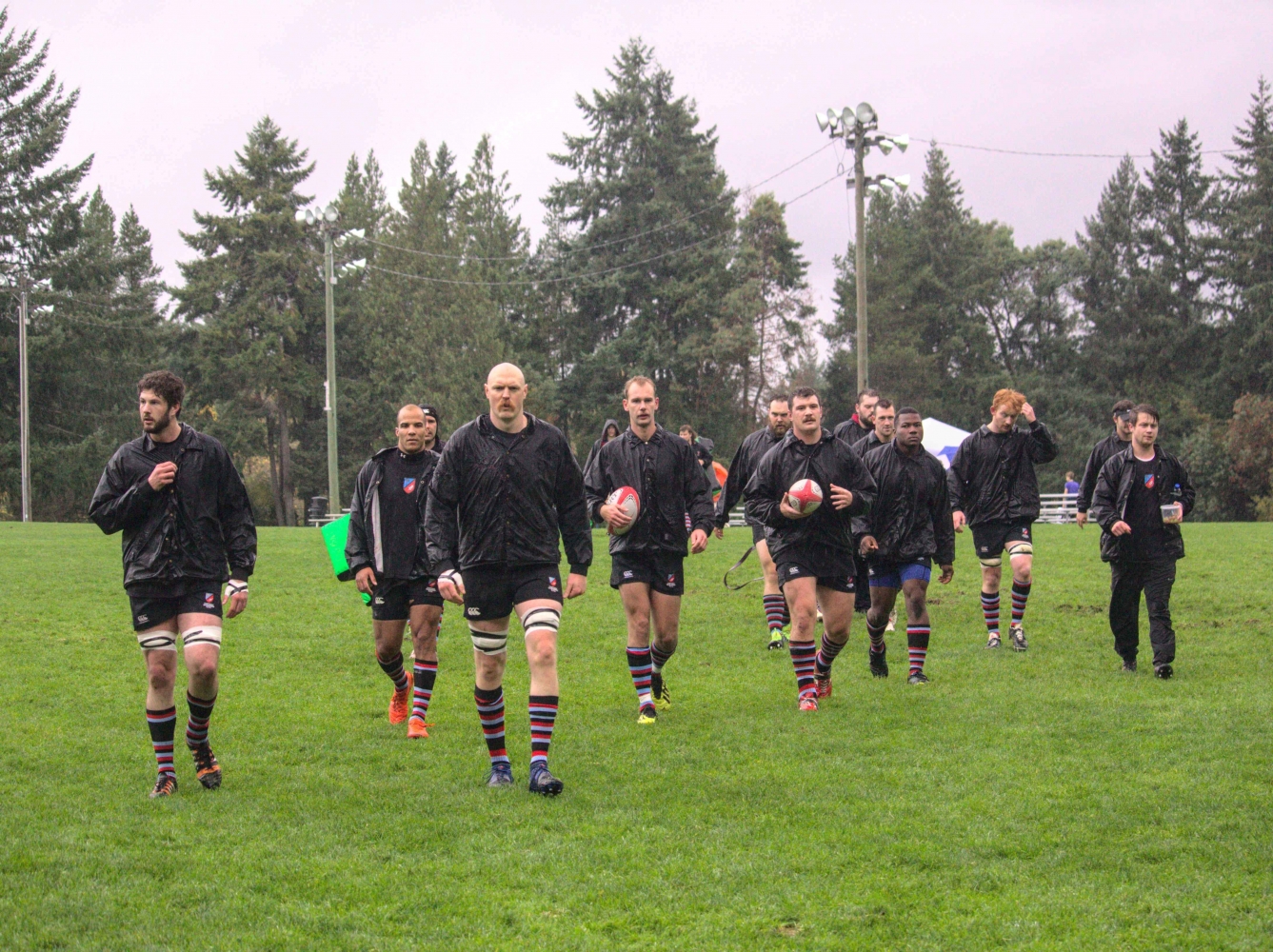 Trifecta at the Hub City
There was moisture aplenty at May Bennett Park however it did not seem to interfere with the Visitors scoring ability in all three games, amassing major points against few.
Women's Premier
CW travelled with a good contingent, so much so, they spared a few ladies for the hosts so that 13 vs 13 (Women's Rugby League on the Island!!??), match could be played. The weather was inclement. CW won the day with positive linking to produce a wide attack. The Tricolors also showed superiority with the set scrum. The visitors had two rookies play in the match. The final score was 34 – 15 for Ceedub. Try scorers for CW were Celine Boulanger, Emily Samek, Emmie Pierce, Julia Folk, Amy Dirks, Madeline Berry. Conversions were added by Emma Glasgow. and Renee Cook. Post-game frivolities were enjoyed by all, thanks Hornets.
The coaches continue to be impressed by the commitment and progress of the team.



Men's 2nd Div.

The Divvies took some time to adjust to new team combinations. They conceded the first try of the match to Nanaimo but found their footing as the half progressed. Once accustomed to the weather and with solid support, they proceeded to run rampant with a hat-trick of tries coming from Captain Kyle Hohert, and another from Rio Apt, a 17-year-old winger playing in only his second senior men's game. Liam Poulton also with his first start, playing at full back and later moving to scrum half was outstanding. Well done, Divvies, three W's in a row!



Men's 1st Div.
The second men's match was a display of defensive superiority, shutting out Nanaimo at home. The attack was varied and enterprising with the back row battering their way around the field. The weather caused several stoppages in play. Despite this, the outcome was one-sided in favor of the visitors. Next week will come the first serious test when JBAA are in the House.

FOOTNOTE; Thanks for this report go out to the injured, Al Howes, Scribe with the sides.
---