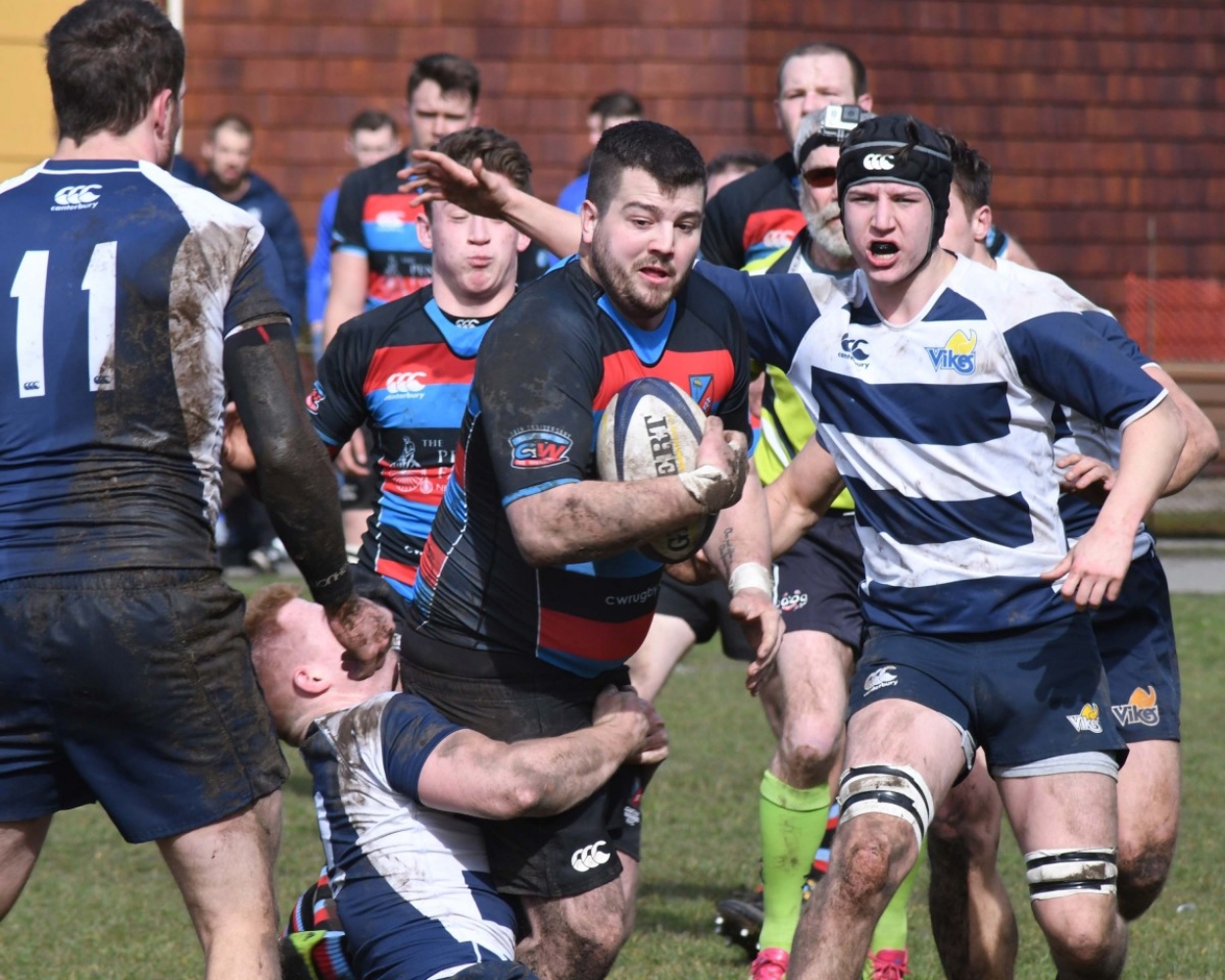 NORSEMEN FACE SEVERE TEST
Noting that UVic will field two teams next Saturday, in both Coastal Cup and Barnard Cup, it is not their first rodeo in this spot, however, we have to go back fifty years before the precedent was set when UVic had both a Viking and Norseman team in the 1st Division League. If you have any doubt, you can ask Spice or Brent about it! In fact, if memory serves correct, Johno played scrum half the first time the Norsemen defeated the Vikes! Or at least, that makes for a good story. Memorable stuff, indeed!
Coastal Cup is providing an opportunity for UVic to test the depth of its Norseman program once again, when there is the odd occasion when they will have to face 1st Division club teams, minus any Crimson Tide players. Saturday will be one of those, when The Tricolors apppear at Wallace.
Even before these years, in 1963-64 Oak Bay Wanderers, due to a largess of numbers, had both the "Whites" and the "Reds" in the VIRU 1st Division League as well.
U17 BOYS NOTCH SEASON OPENER

CW Boys U17 kicked their 2021 season off with a win over Westshore 26-7 last Sunday. Man-of-the-Match was Annan McAllister returning from concussion protocol and scoring the second try. Well done, lads.
The Boys U15 & U19 teams both had byes this weekend. However, there were a number of U19 lads at the Rugby Canada U18 camp held in Abbotsford, who brought credit to themselves. Pictured below are L-R Josh Rose-Tregear, Dave Duru, Marshall Stove, Rio Apt, Adam Literowicz and David Escalante Nava.
(N.B. Dave Duru follows brother DJ Sears – Duru's pathway at CW.)

FOOTNOTE/S
: A word of welcome to new Women's Coach, Albert Michau who will work with Catie McNally to guide the women for the season.
Best part about the 129 points scored in Washington last weekend was the 40,000 rugby interested fans there to witness them!
---