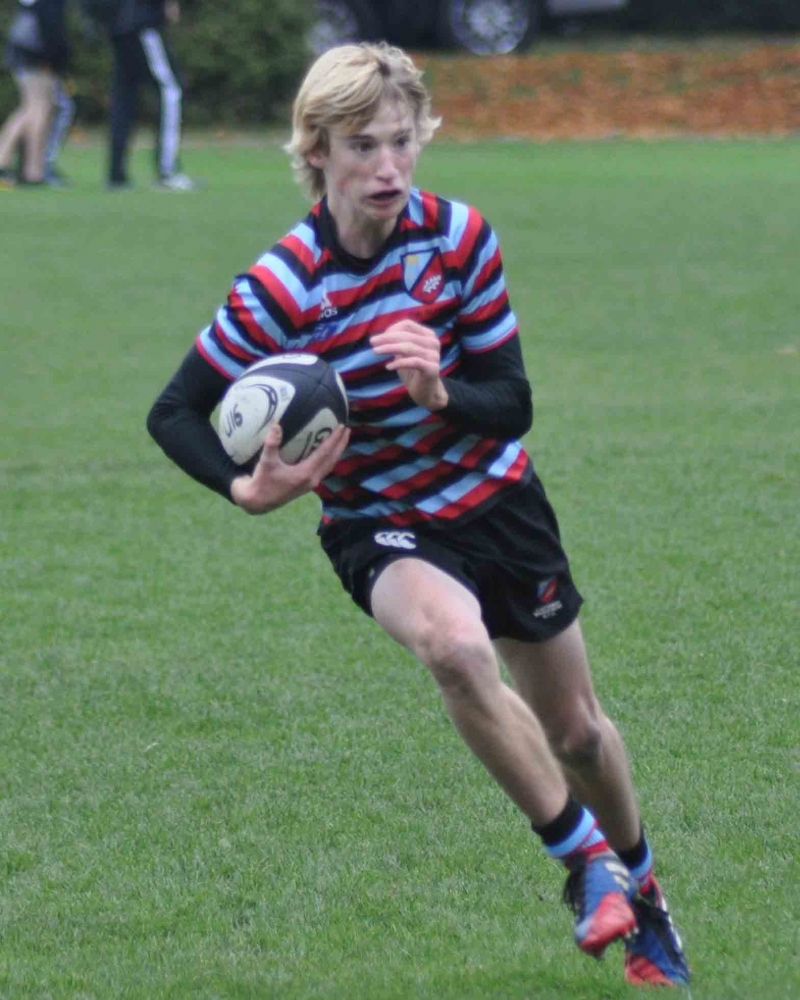 Bravo Brennig!
It was great to watch 7's again this past weekend, compliments of CBC. CWRFC was very proud to have four chaps and one young lady who have worn the Tricolour, on show. None of the newcomers on the men's team disappointed and the many newcomers to the women's team also had their moments. For the NSWT, Captain, Olivia Apps was outstanding, leading by example. 'onya, 'Liv!
To the men. Brennig, as playmaker had an outstanding weekend. 'Mercury Man' Morra started his weekend with a brace against Germany, resulting in a comfortable victory. Game #2 Vs Chile was a closer affair and at the end of Day#1, the first loss came against the U.S.
No Baker, no Isles, no worries! Newcomers to the Eagles are fast, big and strong, featuring some with 'Islander' rugby pedigree although they did experience a come-uppance against Kenya. In this game, Canada with little ball, found themselves in arrears, 5 – 19 at the half. Hats off for a second stanza comeback, outscoring the U.S. 14 – 10, Jacko Carson rounding out the scoring on Day #1. Prevost, Carson, Morra and Ngongo also notched tallies on the day. This scribe really liked Thiel's leadership and Coe and Percillier had standout moments.
Day #2 opened with a loss to Great Britain. Not Scotland, Wales, England but a G.B. amalgam. It would be interesting to know the backroom politics as to just how this (Olympics also), was adopted by the 'Home Unions' and the IRB. Spain was next up, with a resounding win for the boys in red. To round out the day for 5th/6th, it was the U.S. again. After a sneak lead at half-time, following a great 45m run from Jacko Carson, things went awry for Canada. The U.S. speedy, big units won the second half, 21 – 0. In summary, with ball in hand, the men were always a threat, lack of size was costly at the breakdown and this will need to be compensated.
As predicted, Jo Jo 'in the air' would surprise, Jacko's pace would prove deceptive, earning a couple of opportune tries, against G.B. and the U.S. but the break-out performances in every match by Brennig was not participated. To add to that, his restarts and drop-kick conversions were seemingly at an 80% rate. Aded to this was a great tournament from Thiel and solid contributions from Berna, Coe, Percillier and Breen. All of the men were not afraid to back themselves with ball in hand – an exciting aspect of their confidence. I conclude with the fact that Er –GAS, put his foot on the gas with limited late appearances, looking somewhat – 'Douglas-like' and giving the fans much to enjoy.
It will be interesting to see if the Vancouver showing was a flash in the pan for excited rookies or indeed, as we hope, an omen of good times ahead. Best of luck to all.
POSTSCRIPT: Hats off to Julia Zussman for a well-officiated Women's Final. 'onya, Zuss!
Under 11's - where it all starts!
---