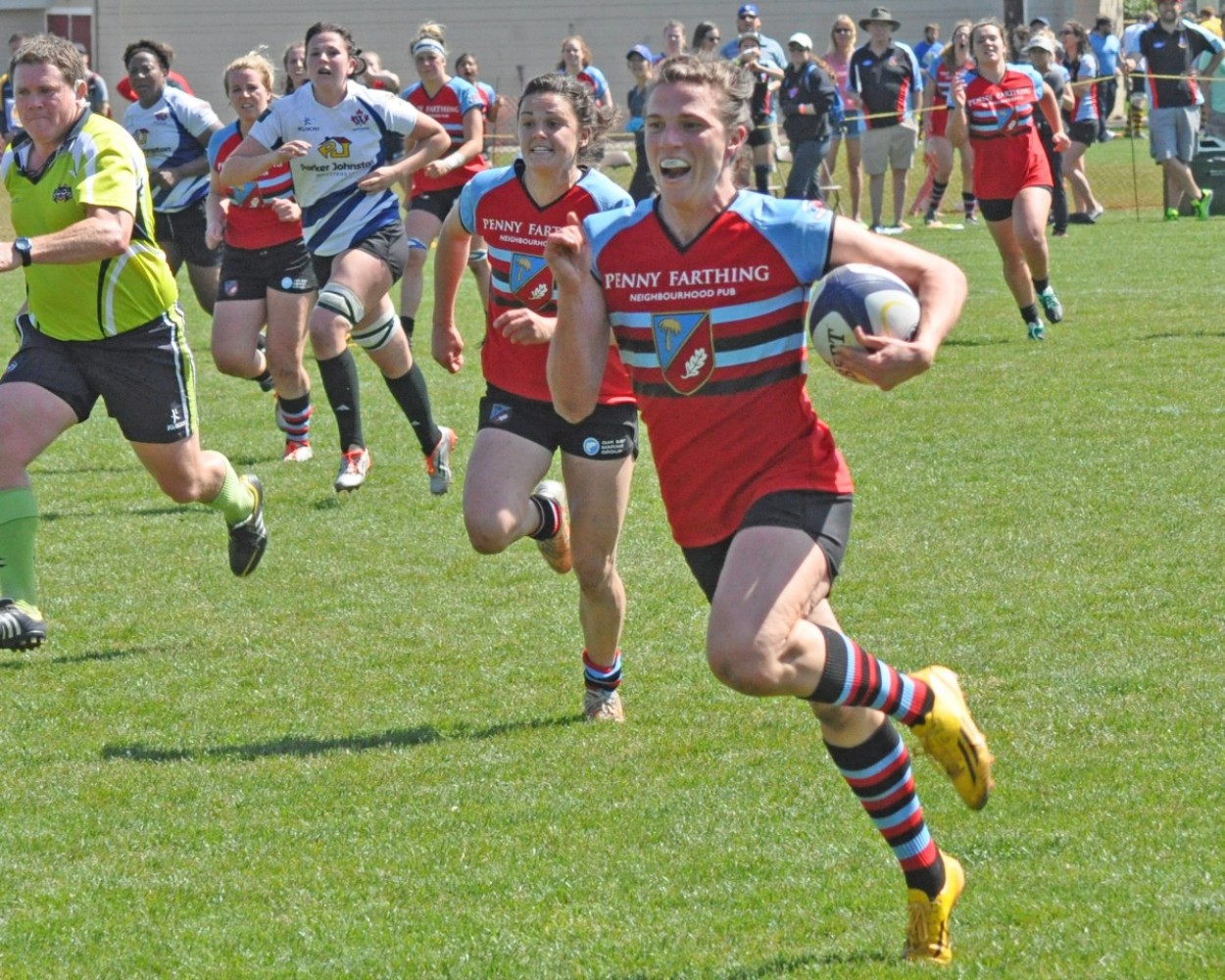 ZUSSMAN BAGS A BRACE
CW's Julianne Zussman led the parade to the posts for Canada's NSWT in their marvellous victory over world #2 ranked, England women on Canada Day, (rather fitting). The Nats chalked up 52 points, 39 in the first half which was pure money. Described by R.C. as; "one of the most dominant first half performances in Canadian rugby history". This writer apologizes to another CW starter, on the wing, Britt Waters (not noted here last week) and Katie McNally came off the bench to notch another of the total of seven tries. Subbing liberally in the second stanza, Canada was able to hold their own, being marginally outscored, 17 – 12.
Highlight reel of Canada's great performance vs England:
Canada face U.S.A. next. This game will be played tomorrow and we congratulate, Katie, Britt and Julia who will be starting and Julia Folk has been added to the bench roster. Meanwhile, the Women's Maple Leafs will play the U.S. Collegiate All Americans. CW's Kathleen Keller will start at #2 and Gabby Senft and Jess Neilson will be on the bench. Best of luck to all these ladies and their team mates, you do CW and Canada proud, go you good things!
This success report segues into an appeal being made by the National Women's Fund, a fund recently established in the name of past R.C. President Monty Heald. The goal of the fund is an ambitious one, leading up to the elimination of the "pay to play" model by the time of the 2017 WRWC. The fund has already raised a substantial total. The fund can be accessed HERE for anyone interested or more information can be obtained from; [email protected]
FOOTNOTE: CW's condolences to Coach, Francois Ratier who lost his father prior to this match. A further kudos to all.
BEAR PRINTS: B.C.'s Men's CRC team lost to defendng Champs, Prairie Wolfpack on Saturday, 27 - 21. The Grizz led 11 - 3 at the half but faded in the second stanza. There will be a re-match this Saturday at Esquimalt's Bullen Park at 3:00 p.m. Let's show BCRU what Victoria crowds can do when given a prime time match. Go, Grizz!
---