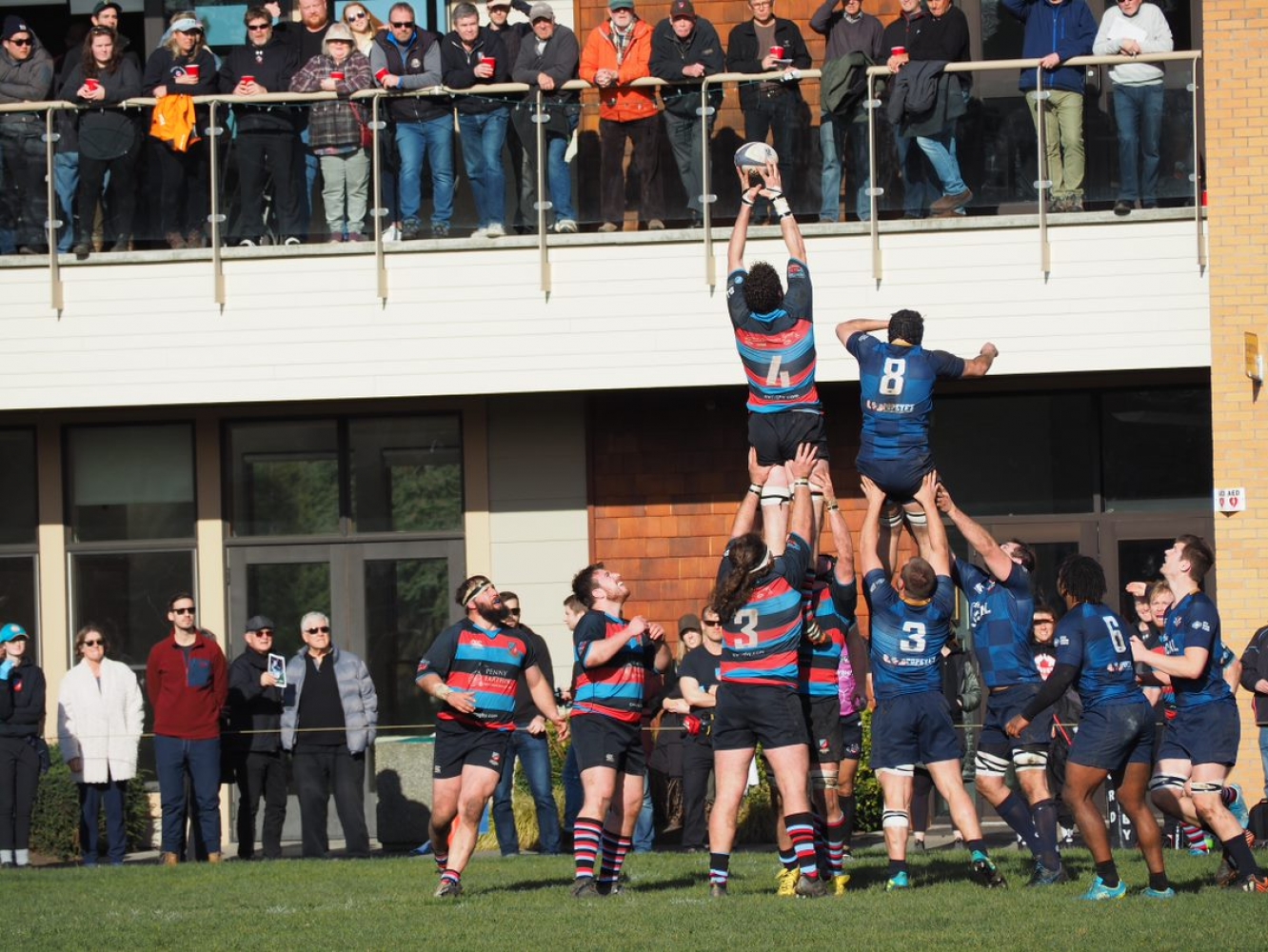 Today's blog starts with great club news. Former, outstanding junior, Isaac Olson, has been selected to start and earn his first cap against Belgium tomorrow. Other CW connections on the bench should also get a trot - Lockie Kratz, Robbie ('Iceman') Povey, and 'DJ" Sears-Duru. Belgium are missing a number of regular starters and pundits are toutng the Canucks by many! What a salve that would provide. Give 'em heaps, Canada.
Olson shows 'clean heels'!
BACK AT THE HOUSE. It looks like the weather and cost of owning a "home field" has spoiled a tasty morsel tomorrow. All of the games scheduled for the House of Windsor have been dispersed due to fields being closed and potential damage of turf. The Islanders game sheduled Vs JBAA has been cancelled. Second Div., "Divvies" will face off against Comox at Windsor at 11:30 and the 1st Div/ Premier match will feature JBAA Vs CW at Carnarvon Park with a 1:00 p.m., k.o. It has been almost two years to the day since these two teams have met at this level. Both squads will be minus a number of players who will be on duty with the VIRU Tide Vs UBC (k.o., 2:30 Gordon Head Rd Field, home of the former, Velox team).
CW will field a number of new faces along with some experience from the likes of Captain Chisholm, Johnny Humphries, Gavin Kratz, and Riley Ilnicki in the pack. The backs are a very 'unknown' group. It will be interesting to see Towers in the centers, having been moved from his loosie spot where he has been a real standout in recent games. It will be an opportunity for newcomers to 'stand up' as Barnard Cup nears an end and the "real season" begins after Christmas with the return of many players and competition for spots tightens. We have no news on James Bay and what has been going on for them, so will look forward to the customary tussle between these two teams.
ELSEWHERES. Tonight, the Women's National University semis take place, featuring many CW "grads" and current post-Uni season players. We will have a story about this and just how it may lead to the bigger question of growing the game and rugby culture, next week. Stay tuned!
UVic's hooker, Chloe Hill-Huse, does the hard yards.
---