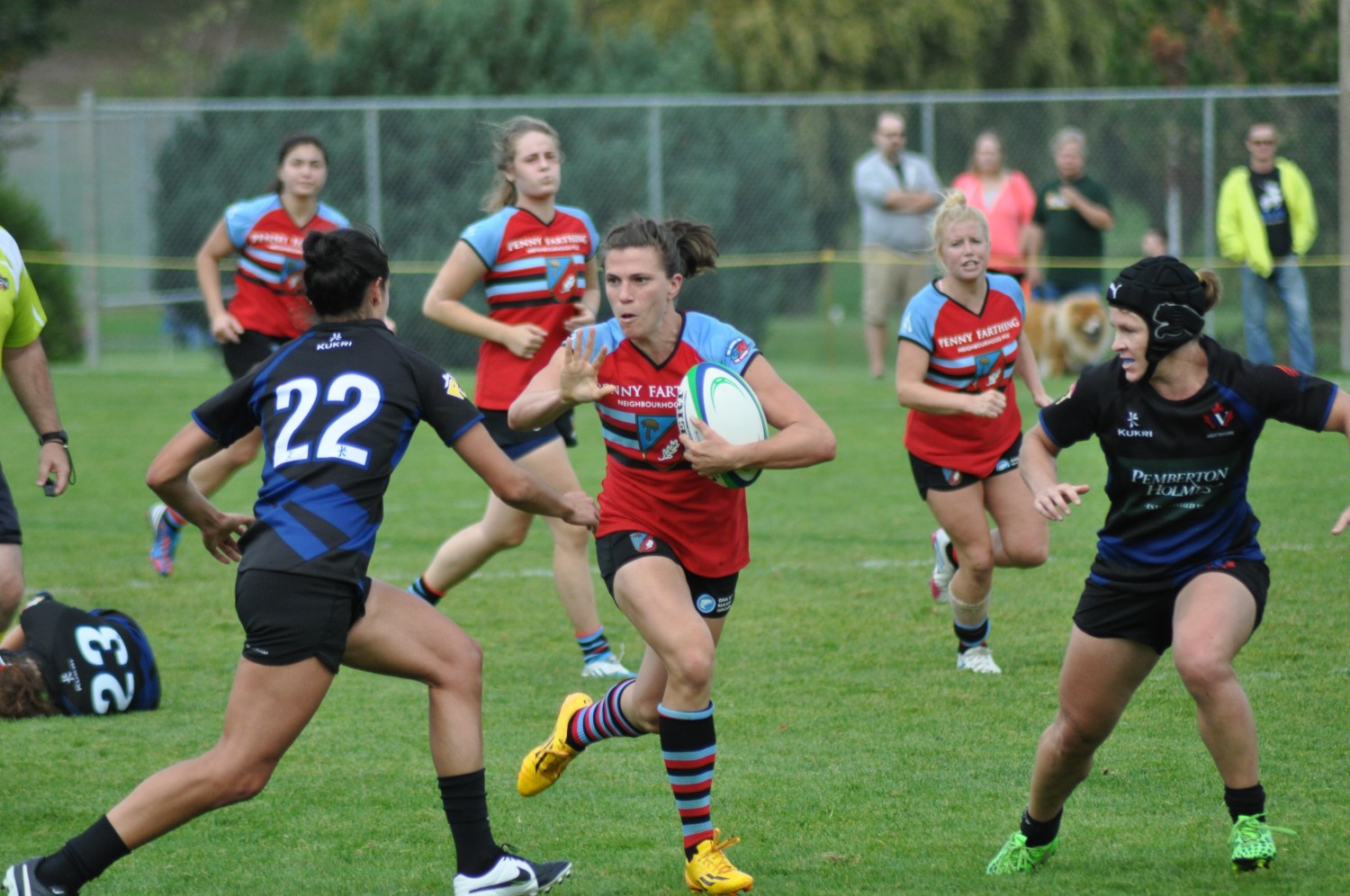 Tomorrow at 1:00 p.m. @ Mac Donald Park the B.C. Women's Premier Final takes place between Velox Westshore and CW. This will be the fourth encounter this season between the two top women's teams. The results have all gone Velox-way. Betting with one's head would see one wager this way again however, given a speculated spread of 8 – 10 points, one might well cogitate backing the 'dog'.
The arrival of new kid on the block CW, has arguably brought out the best, including a visibly more expansive style of rugby, from the Champs. At least this is a pov this pundit has observed over the three games to date; or maybe it's just that Kieran Crowley has been retained as the "Technical Adviser"! The Westshore Juggernaut has required this expansive effort to go along with its strong, power forward game that has rolled all-comers over the past two seasons, to best the challenger.
This brings us to tomorrow's outcome. Can CW pinch an upset? There is a definite chance but to take an even money bet might be folly and the stars would really need to be aligned. Cliché smorgasbord, finis! Just what would need to happen? CW needs to win more ball to put VW in a chase mode. CW must be able to go the full eighty on both defense and offense. CW needs to be aggressive, adventurous and penalty free. With a solid measure of fan attendance from James Bay (Men's 1st. Div. Finalists) and Westshore (Men's 3rd Div. Finalists) the crowd composition will serve as further adversity for the Tricolours. Hopefully, CW fans will be there aplenty to cheer on the ladies. Finally, CW needs a huge dollop of luck.
No matter the final result, these teams will put on a great exhibition of skilled rugby. Pushed to make a prediction, even up will be a mammoth task, if a spread was available, I'd back it. In so saying I have no doubts about the CW confidence level. Good luck, ladies.
---