BCRU STANDINGS AT THE HALF
---
---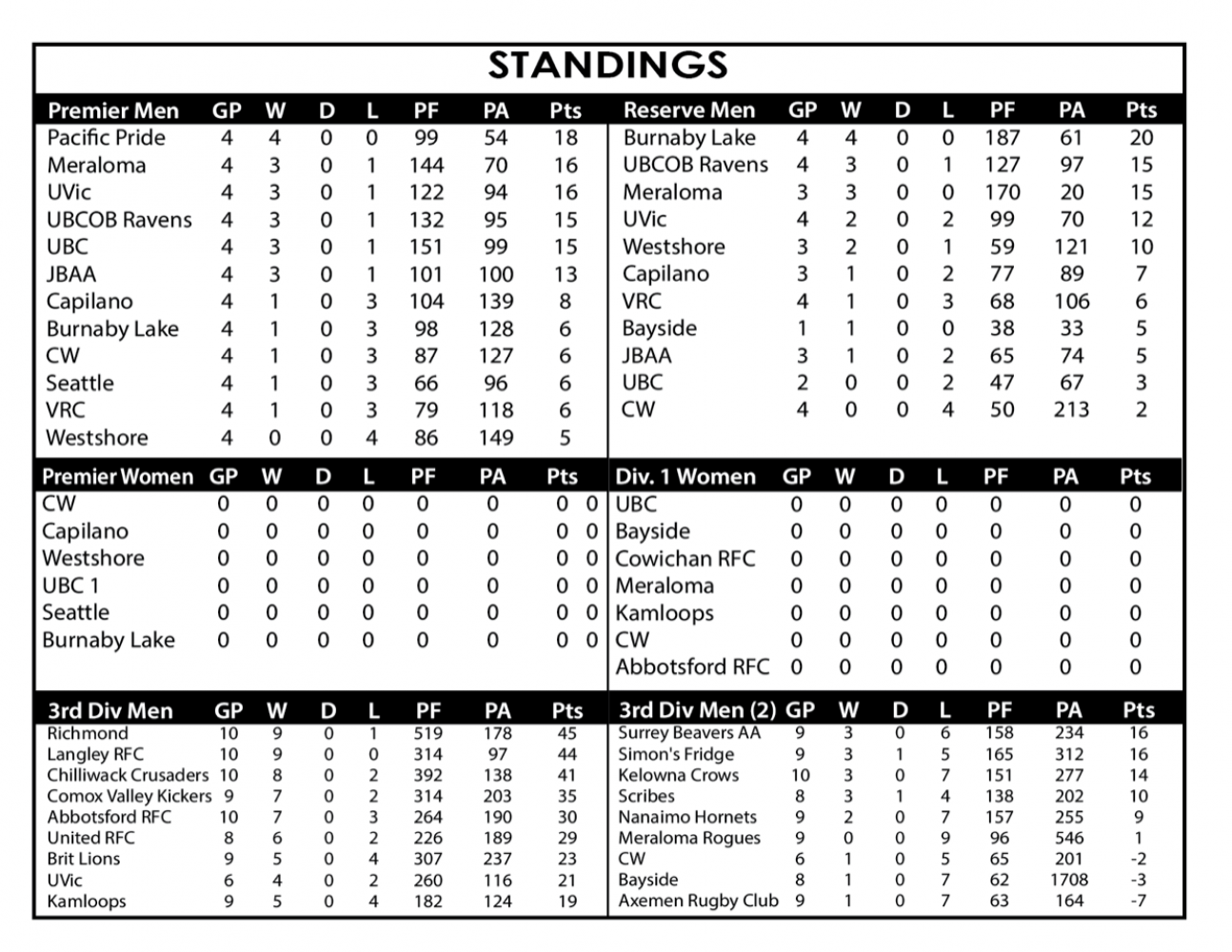 CW embarks on their "second half" campaign this Saturday when Meralomas visit Windsor to compete against our Women's Div. 1 team. Kickoff will be at 11:15 a.m.
The women finished the fall season on a strong note, with a convincing win over Nanaimo to secure the Island Women's Fall Premier Division title. They are carrying that energy forward as they split into two official leagues this half: Premier and 1st Division. Coaches are Albert Michau, leading the Premier Women's team, and Aaron Cook leading the 1st Division team, with assistant coaches Ed Knaggs and Madee Berry floating between both teams.
Our Premier Women placed 2nd in the League last spring, and will be looking to come out hot against their opponents and chase the cup again. The 1st Division Women are looking forward to challenging their competition, while continuing to hone their skills, abilities and teamwork. Go, Ladies! (Report - Francesca Fraser.)
CW's Senior Men take to the pitch at McDonald Park,12:45 p.m. kickoff. The "Divvies" face a huge challenge, having been schooled twice by the Bays, pre-Christmas. Word from the training pitch is that numbers and enthusiasm has been high with some new players joining the ranks. The jury will be out as to just how that manifests until Saturday afternoon. Other positive news on the men's front is that the Islanders 3rd Div. will be fielding a team for a big road trip to take on the Brit Lions in Vancouver. The Lions stand at 5 - 4 whilst CW stands at 1 - 5. Go, Isles, go!


---