Sunday - Day #2 Of Weekend Marathon!
---
---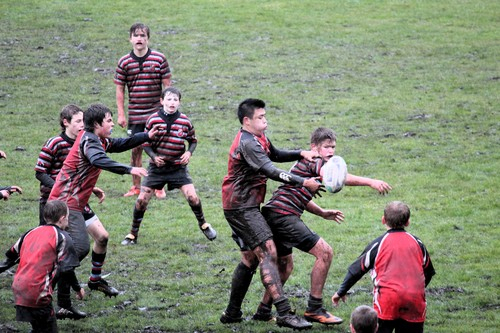 CW U14's take on Velox in the V.I.R.U. Under 14 Final on Sunday. The game is slated for Gordon Head Fields, k.o. @ 1:00 p.m. These two clubs have very good programs at this level and have had some very even and memorable tussles during the Fall and "Spring" season. The club wishes to congratulate the players and thank the coaches and parents for your support. Good luck, lads! Go, CW!
The Mighty Thurds are also slated for 1:00 k.o. Vs Cowichan at Windsor on Sunday...there could be some tired bodies turning out for this one! The Thurds under the Chaplaincy of Matt Gordon continue to slog away and provide an opportunity for casual, retired, older and younger players to get a trot in Tricolor uni. Keep up the good stuff, guys.
---