Mini Rugby at CW has been in existence for nineteen years. The program started with about twelve players and has expanded to consistently register in excess of eighty players at U8, U10 and U12 age levels for mixed genders.
The success of this program is due to qualified coaches, nearly all of whom have Safe Rugby certification and a number of whom have NCCP Level One certification. Teams play against other clubs on Vancouver Island, occasionally travelling to Cowichan, Nanaimo and Vancouver.
The Mini Rugby season runs from the first weekend after Labour Day in September (Sunday, Sept 9th, 2018), until the first weekend of December. We then resume on the first weekend of February and finish on the first weekend of April. Play and practise takes place at Windsor Park on Sundays at 10:00 a.m. - 11:30 a.m. For the 2018/19 season ages grades will be; U6's/U8's (born 2010, 2011, 2012); U10's/U11's (born 2008, 2009); U12's (born 2007).
Registration is electronic and can be completed by going HERE
HEAD COACH - Ed Knaggs and Chris May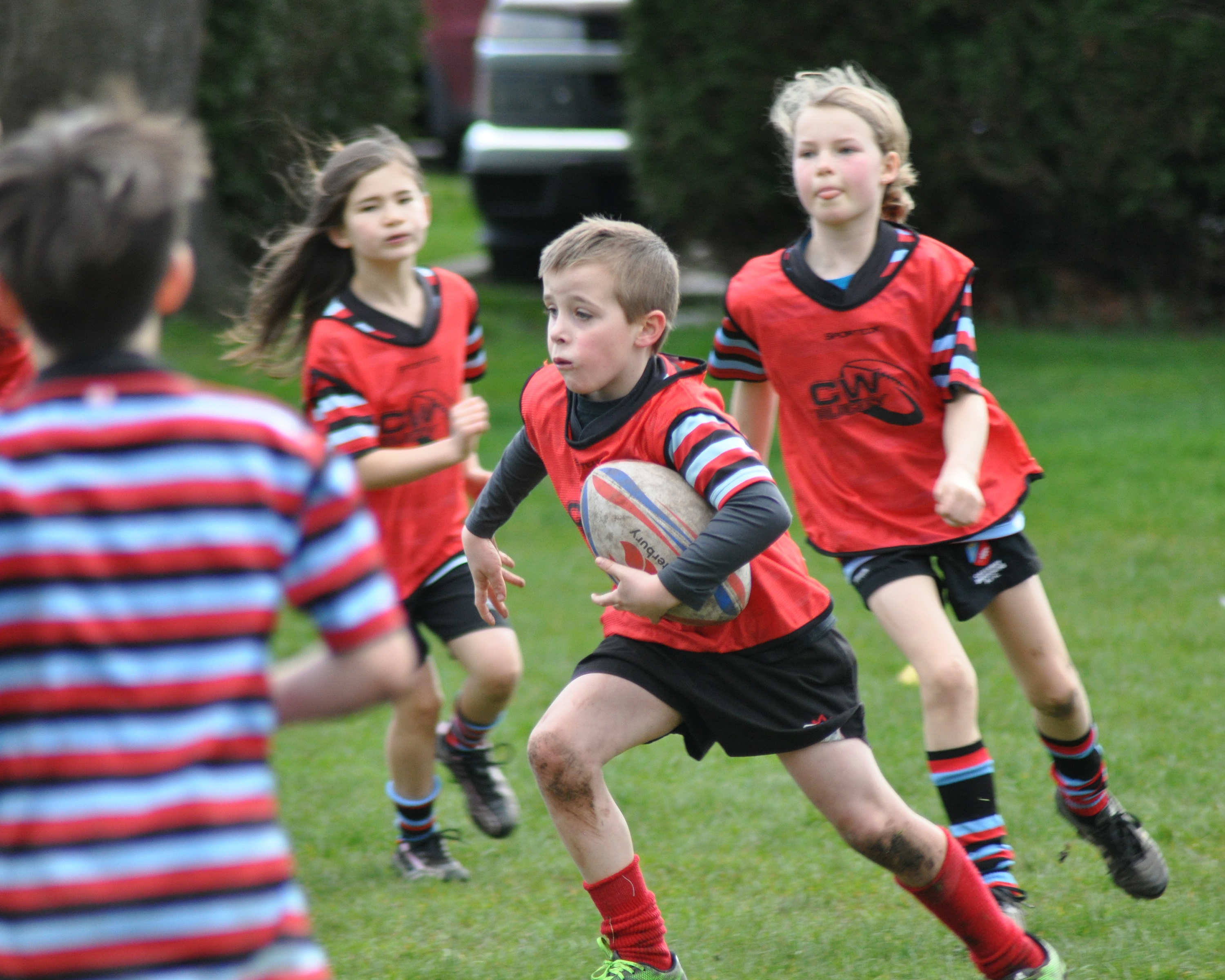 ---