Jess Dovanne
Head Coach - Senior Women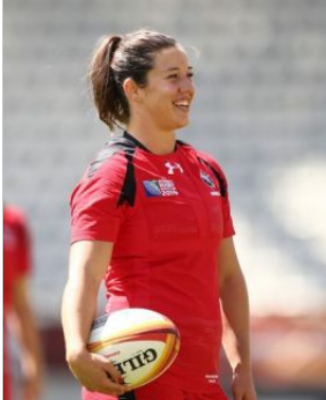 Jess is the Head Coach for the Senior Womens' program at Castaway Wanderers. CW is truly fortunate to have this accomplished player and coach leading its inaugural season.
Jess hails from Maple Ridge where as a provincial trampoline and tumbling competitor, discovered rugby at her high school – Thomas Haney Secondary. From that day forward, she was hooked on the game and has gone on to represent her country at both the Sevens and Fifteens format. Jess started her senior rugby playing career at Burnaby Lake RFC and continued her career on the island where she played for the University of Victoria and Velox clubs respectively. She was one of the original NSW Sevens centralized athletes in 2008 and has represented her country many times in both Sevens and Fifteens. She was part of the ground-breaking NSW Fifteens 2nd place finish in the RWC last year. Her best rugby memory is scoring her first try in the Womens Sevens circuit in Houston.
She is both a certified referee and NCCP level 1 coach and has coached at senior club and youth levels. She is also experienced in fitness testing and elite development and has supported the Try 4 Gold program across Canada.
Jess is currently a product manager at Lululemon Athletica.