Aaron Cook
Coach - Minis, U14 girls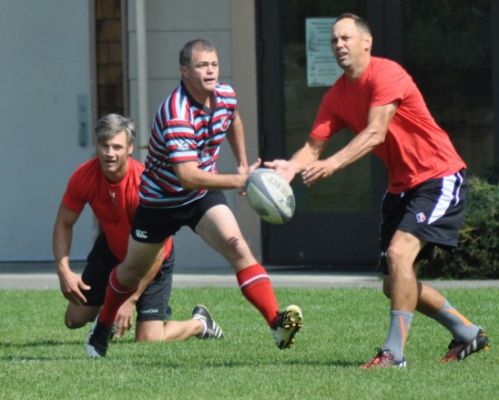 Aaron joins us from a land down under (NZ) and has true Kiwi rugby credentials. He has been coaching minis (including both of his daugthers) for the last number of years including stints in coaching Tide U16 Boys and assistant coach for the BCRU High Performance Academy. He also has a long coaching resume from his native NZ.
Aaron began playing rugby at age 4 and played school, regional representative rugby in the Hamilton area of New Zealand. He is a current player with the Ebb Tide and in touch leagues with his wife, Kerri (our U14 manager).
The girls program is very fortunate to have him focused on our U12/U14 crew of girls as we transition them into girls-only programs from minis. Teamed with David, this coaching team along with North Island clubs is leading the island with developing a U14 competitive structure and preparing these girls for the next age grade.
Aaron is a qualified Accountant working Sidney (need more details). His best rugby memory is playing with his dad as a 21 year old.