What A Difference A Day Makes!
---
---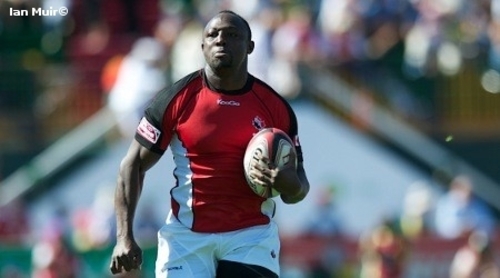 It's a tip of The Ruggernut's cap to B.C. U 18 Women. The U18 Girl's (CW's Caroline Crossley and Sophie De Goede), came back in the Final of the Cup to defeat Atlantis 32 - 12, revenging yesterday's loss. The Banshees (CW's Camille Irvine and Imogen White), also had a banner day, winning three, including a 17 - 5, Bowl Final. The Boys U18 team went 3 - 0 in Pool play.
THE BIGS have just kicked off and Canada, winning a squeaker, 17 -15 over Kenya, when the conversion attempt by the Kenyans failed with no time on the clock. Canada had by far the better of the play after a first minute tally, when Yak alertly "chipped" a "pass" infield to Connor Braid. Kenya opened their account in "possession time", after the half time hooter had sounded. Canada went ahead in the second half only to miss a couple of tackles in the last minute of play to allow for a nail-biting try, subsequently, the convert was missed. In all, a promising start with notable performances from Moonlight, Trainor, Dala and Mack. Augers well, seeing Trainor back in full flight. The next one against RSA takes place at 6:56 (local) and can be viewed live. South Africa wailed on Wales, 43 - 0. It could be tough sledding but The Canucks have beaten RSA before and it is Sevens, after all!
---