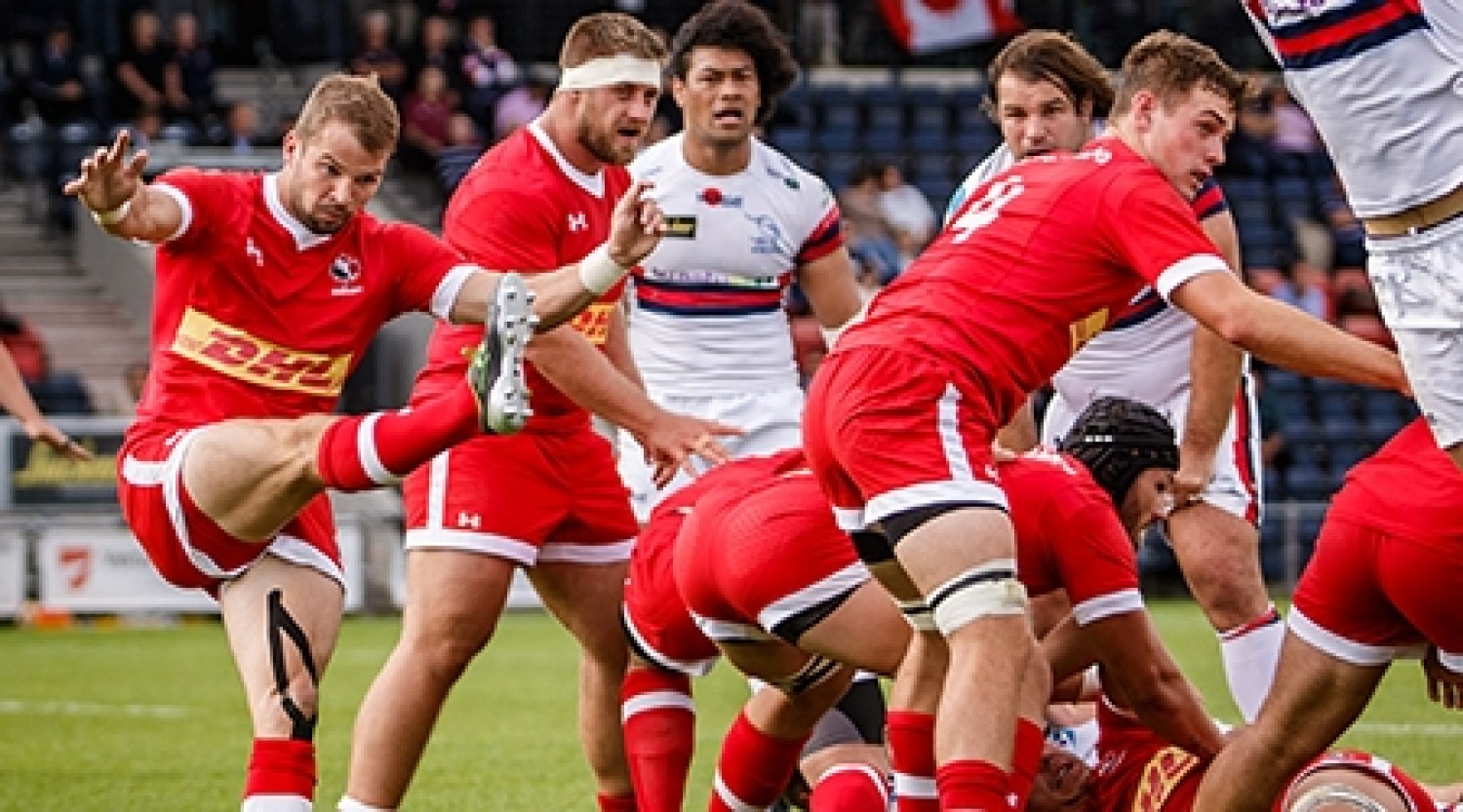 Rugby Canada Men get shellacked again! I use this description, given their being outscored 34 – 14, at one stage it was 34 – 7 (34 unanswered), in the second half! In today's match against the U.S.A. in the American Pacific Challenge, Canada led at the half 23 – 13 but found themselves trailing by as much as 30 - 47, this after taking a 30 – 13 lead ten minutes after the interval. Something must have gone drastically wrong. I just managed to see two late American tries which I would describe as soft. Lucas Albornoz from BLRFC and formerly with a stint with Ceedub, added his first try for Canada in the dying minutes to get the differential to ten points.
It was good to see Anton Ngongo get a start today after coming on as an early replacement against Argentina last outing, replacing his team mate, Dan Moor. Nanyak Dala also joined Moor in the parade of the wounded going into today. Ray Barkwill started again at rake, after scoring a try last outing. The club's fourth member with the squad, Doug Fraser, got the start in the centers, joining his Wolfpack mate, Ben Lesage, now with UBC, who scored a brace against Argentina. When the dust was settled today, these two men accounted for three tallies, Lesage with another brace. Not having watched the game (apart from as mentioned, a pretty disheartening 5 – 10 minutes), this pundit makes no comment. The Rugby Canada website has not offered too much detail after the Argentinian loss, so one cannot expect much detail after today's debacle. I just ponder the question, are such scoring differentials really a manifestation of our talent differential?
SNIPPETS – Heard Jake Ilnicki finally got a start with The Turbos two games back in a big win over Wellington, however he was not in the starting XV vs. Bay of Plenty last outing when they were nipped, 33 - 38. Manawatu are in third place in the Mitre 10 Cup.
CW travels to The Mac this Saturday. Both clubs will field considerably different squads this time out although the Bays, danger men last time out – Mack and Braid will likely be on the pitch with the starters.
---