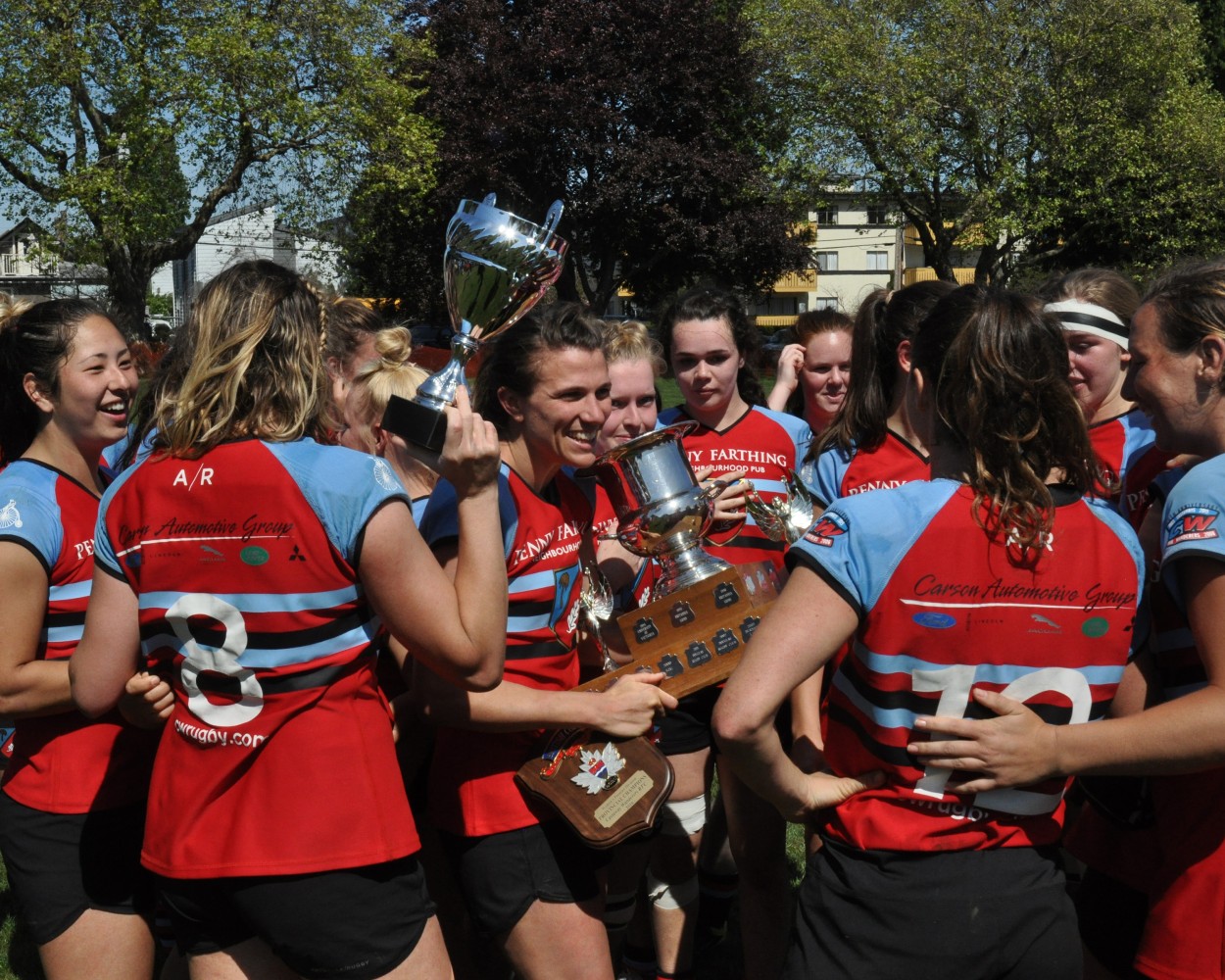 Canada Women's XV's
Senior women's head coach Francois Ratier has named a 26-player squad for the Women's Rugby Super Series in Salt Lake City, Utah next month. Additionally, Ratier has also selected a 23-player Maple Leafs team that will also compete in Utah against the USA All-Americans.
CWRFC offers heartiest congratulations to the following players who have been selected from our B.C. Premiership winning team for the NSWT's upcoming, Super Series; Katie McNally, Brittany Waters and Julianne Zussman. In addition Julia Folk, Kathleen Keller, Jess Nielsen and Gaby Senft have been selected to the Maple Leafs squad. This is a wonderful representation and full credit to the ladies.
"It's very important to be in Utah with these two teams," Ratier said. "It's an opportunity for our senior team to continue on the road to the 2017 Women's Rugby World Cup while giving members of the Maple Leafs a chance to perform and win or reclaim a spot with Canada in the future as well. We are still looking to increase our depth at some key positions like scrum half and fly half," Ratier said. "We want to make sure we can have more than two options before the Women's Rugby World Cup."

Canada will face England and France in addition to hosts USA over a nine-day period. Last year, Canada was narrowly beaten 15-14 by England while USA edged past Canada 36-28 in Red Deer. Canada has not faced France since defeating them in the 2014 Women's Rugby World Cup semi-final.

"England are the World Champions, France just won the Six Nations and USA is always a big battle so the competition will be tough," Ratier said. "But that is what we need to be better and stronger." CW adds our best wishes to ALL players and go, Canada!

Canada Men's VII's
This is the do or die weekend for our boys in Monaco. All we can do is let them know we are behind them. Their preparation has been sound and we read about their health, so all we can add is; "May you get a little rub of the green but don't rely on it!" Go, you good things. Nate Hirayama says it all. Action kicks off with Samoa Vs Tonga, 11:00 a.m. (local time), Saturday. Canada opens against Uruguay, Sri Lanka and Germany. By 6:30 Sunday we will know who will go and who will stay. The games can be viewed at; www.worldrugby.org
Men's XV's
A shout out for Canada Men when they take on Russia in Calgary this Saturday at 2:00 p.m. (PST), TSN will be televising live. Coach Anscombe has not announced his squad as yet but it will be another "opportunity". Upsets were the order of the day in test matches last weekend and once again we will see if Canada cannot just close the door but end up on top, in what will most likely be another close match.
Tipping could be "on" again as Georgia faces Tonga (H); Samoa travels to Fiji; Wales plays Test #2 against the Kiwis; England Vs Australia (Test#2) Scotland plays Japan (H) and Ireland take on South Africa again. Here goes; Georgia to win by less than seven; Fiji by less than seven; Scotland by less than seven; NZ by more than seven; Australia by less than seven and South Africa by more than seven. Finally, a win to Canada by less than seven!
Gord Card Golf Tourney Long time OBW and CWRFC fan, Gord Card will be remembered at the Annual Golf Tourney, hosted by son, Rob (former NSMT player), Mine Host of the Monkey Tree, upcoming at Cedar Hill on Friday, June 24th. Tee off times begin at 11:00 a.m. Green fees - $100 – WHAT DO YOU GET?? Burger and beer at the course and two drinks and buffet dinner at the Tree. As well there will be a draw prize for each golfer and monies going to charity. Sounds like a fun day on the links. Contact Rob; if you are in.



---