.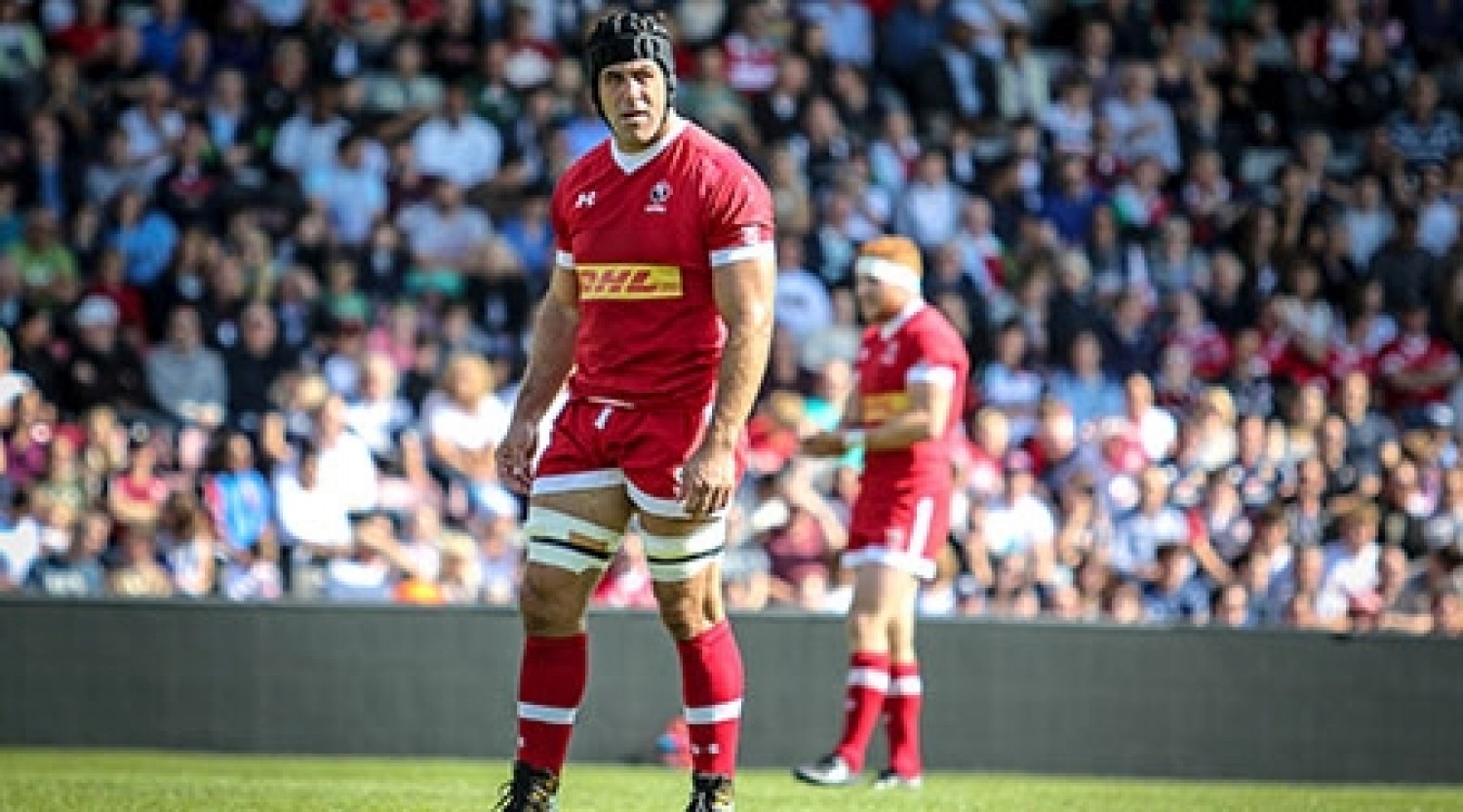 Saturday is 'Internationals' Day
Around the rugby playing world a series of International encounters will take place this weekend. The Ruggernut thought it might be fun for readers to match their prognostications with his, so here we go!
In Suva, Fiji takes on Tonga – I go for Fiji by more than seven. In Apia, Samoa takes on Georgia – this could be a real forward battle if both teams are at full strength – I like Samoa by more than seven. In Santa Fe, Los Pumas faces Italy – again, the home team by seven plus. Now for the Big Six in this Summer Series. RSA faces Ireland in Joburg – have to pick the Boks by seven plus. N.Z. All Blacks take on Wales in Wellington. After getting a peek at the Kiwi sides in Super XVI, this one looks like one way traffic. Over to Brisbane where Craig Joubert will be the Man-in-the-Middle with Victoria's V.I.R.R.S.'s Bruce Kuklinski as Citing Commissioner, many would add, "fittingly", where the host Wallabies take on England. (Congratulations, Bruce). There has been a huge amount of sledging from Aussie, Eddie Jones, the newly appointed English coach and strangely, his counter-part, Michael Cheika, unknown for his silence has "turned the other cheek" to this point. What fun it should be when the Aussies lay the wood to Mother England! Australia by seven plus.
This brings us to the final encounter when Canada will take on Japan. If you can't get to Vancouver, note TSN is showing it live at 3:00. These are two "minnows" trying to raise their game to the next level. There can be no doubt in any fan's mind after watching RWC 2015, that Japan has done that as they prepare to host the 2019 RWC. Their monumental victory over RSA will live long as one of the all-time great matches. Newly appointed coach, Jamie Joseph, ever so used to winning is sure to pick up where Eddie Jones left off and no matter who is or is not available, the Cherry Blossoms will be a good, well-prepared side. To the Home team. It has been a long time between drinks for Canada when they last beat Japan, 15 – 10 in Tokyo in 2009. Certainly the heady days of 2000 when they canned the Blossoms, 62 – 18 have not been seen by Canadian fans for some time with our National team, although they ran it close in 2013, 13 - 16. Canada's new coach, another Kiwi, Mark Anscombe will have had to work magic with the boys these past two weeks for the result to go Canada's way – hope I have to eat crow with that statement. Canada has a list of injured players that might, debatably, constitute a better combo than what is available – no DTH, Ardron, Hassler, Beukeboom, Dala, Phil Mackenzie, Marshall, Sinclair nor Woolridge. Cudmore will lead the side which will have some experience as it contains twelve members of last year's RWC. It is an opportunity but I think if Canada get within seven they will have done rather well. Bring on the games.
Sunday is D-Day, the return of Dodds! Reminder to friends that a social afternoon with families and kids will be held at The Temple on Sunday, 1:00 – 4:00. Barbecue and beer…………just a reminder, a few toys with your kids to while the time away.
GO, CANADA
---