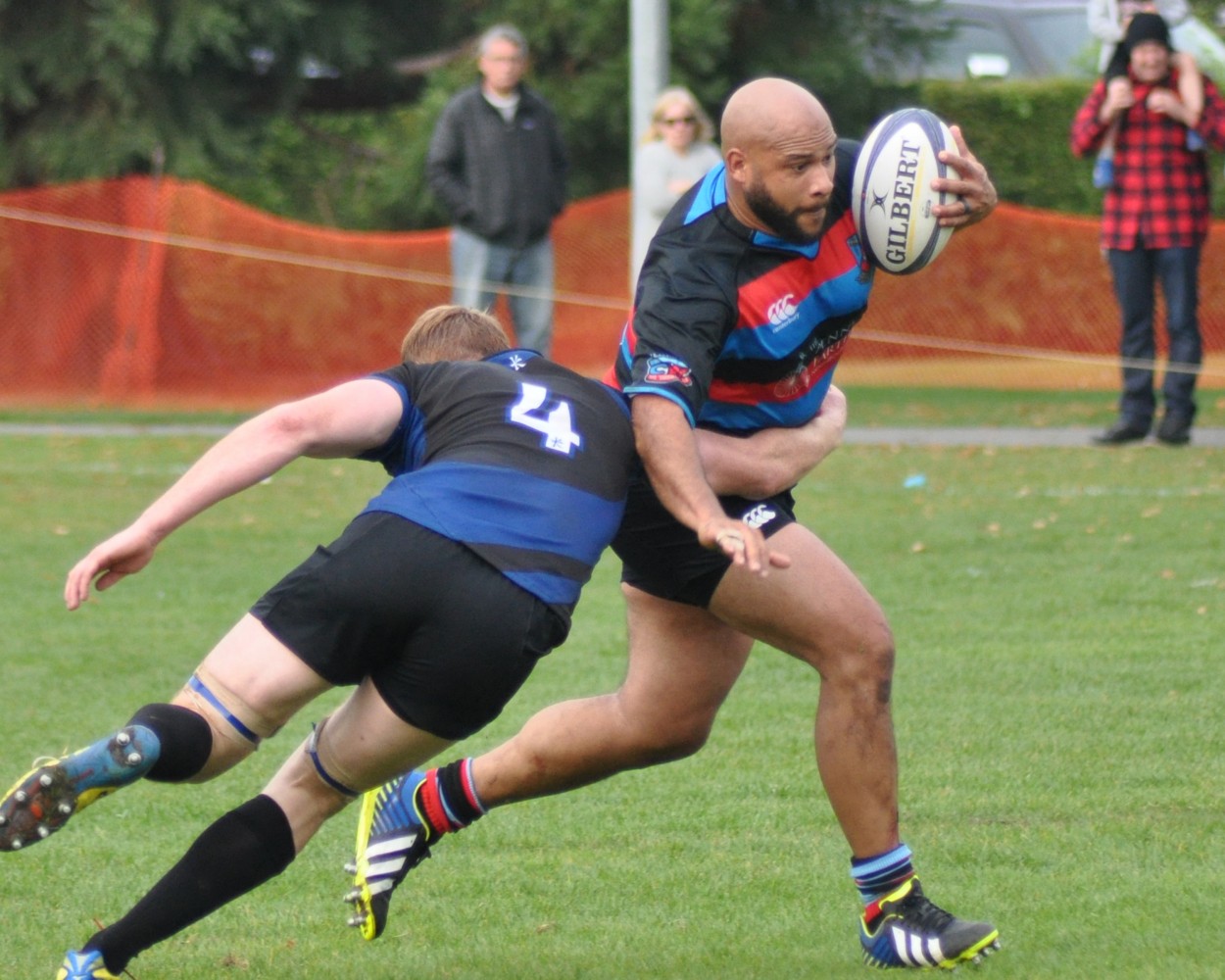 UNSUNG HERO – ON THE FIELD
This week it is time to re-visit our Unsung Hero feature. We give credit to newcomer, Jason Allen and find out a little about him.
CW: Jason, you have come to CW from Velox. We suspect it may have had something to do with your personal goals of playing Premier rugby? Could you tell us your reason and briefly describe the experience so far?
JA: It's true, the main reason for me leaving Velox was the chance to play Premier. I knew I had a choice between going to CW and James Bay. From all the people I talked to, they said CW was the place to go. It had a more sociable atmosphere while still being focused in top quality rugby. CW also had the best forwards to learn from and play with. I definitely have not been disappointed. It's been great playing with such talented players. Playing next to skilled players like John and Clay has continued to make me better. And being able to learn from some of the best FRF in Canada has been invaluable.
CW: When and where did you start playing rugby and what clubs have you played for?
JA: I was raised playing football since the age of eight all the way through to junior ball in Vancouver. I started playing rugby when I was in high school in Edmonton, and continued playing when I moved to Vancouver. After school I played for one season with the Scribes. I stopped playing because I got married and worked and traveled. It wasn't until 2011 that I started playing again with Velox because my kids were now old enough to play.
CW: What is your preferred position and what player/s do you emulate your game on?
JA: I love playing anywhere in the tight five. I would say that I like tight head prop the best though. As who I try to emulate, that would have to be either Charlie Faumuina or Doug Wooldridge.
CW: Being with CW, you have had opportunities to pack down in practise against Bydens, Woolridge, Barkwill and Ilnicki. How do you feel you rate and what have you learned from your limited time with these players?
JA: Playing with and learning from these players is a big reason I moved to CW. It's been great to learn from them, and test my skills against the best. To not just be put under pressure, but also have them explain to me what to do counteract certain techniques, has been invaluable. It also makes me hit the gym just to try and keep up the strength they bring.
CW: What are your rugby goals?
JA: My goals are to be considered a formidable opponent to any player I come against. I also would like to have the chance to play more rep rugby. At this point I'm realistic about my chances to play for Canada, but I would still like to play for Canada Classics.
CW: What is your job and how do you spend any spare time?
JA: Spare time, that's a funny concept. For work, I own my own business where I make custom carpets for all the stores in Victoria. I am blessed to have four great kids of my own, and my wife and I are foster parents to another three. I have also started coaching rugby at EMCS High School with Dillon Tanner (another CW alumni). When not doing any of that I play drums and lead the youth group at my church. So spare time is a fabled beast to me!
Jason is a quiet, uncompromising member of the FRF fraternity. His play with CW ranks him as an "unsung hero", particularly in challenging times. We are very happy to have his services and hope so, for seasons to come as he labors alongside "JB" and "Burger". Thank you for your time and honest answers, Jason.
---