Unsung Hero - On the Field
---
---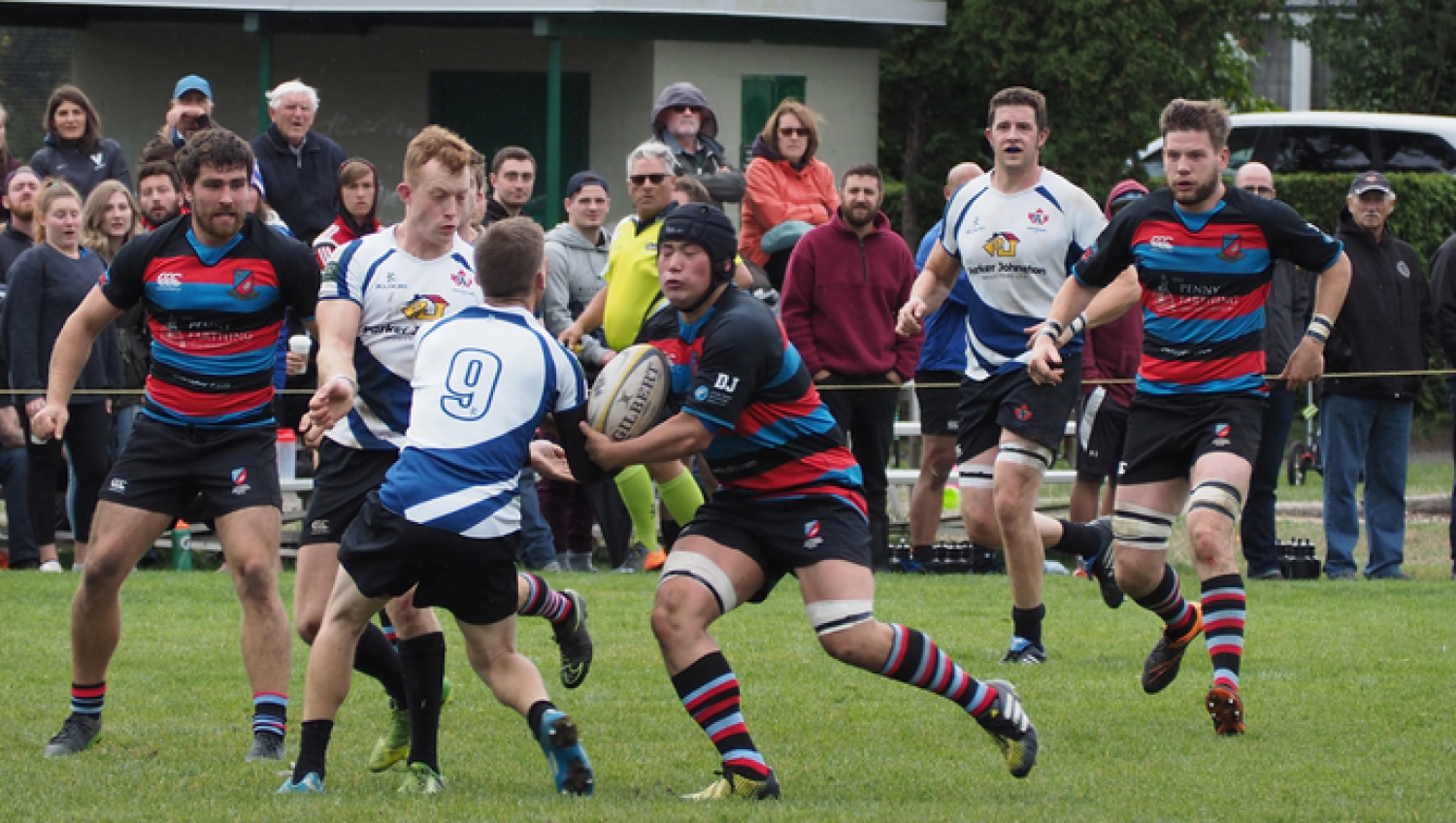 'Yama' - Shataro Yamano
No rugby tomorrow so it is with pleasure that we bring you a recent interview with newcomer, 'Yama'. He has joined the club this year from Japan and his contribution has been mammoth.
CW: Yama, where do you live in Japan and when did you commence playing rugby? What is your favourite position?
SY: I live in Osaka. I am 23 years old and I started playing rugby when I was six. (Ed. And we wondered how Japan defeated RSA at the last RWC?) I have played #6 and 7 but I enjoy playing #4. Growing up there was "more variation" however, in University we mostly played the same position and learned the specific skills through much drill.
CW: Just how did it come about that you are playing with CW?
SY: When I finished my degree I thought I would like to expand my English skills and play rugby at the same time. I discussed this with my English teacher and for the six months I had for travel before I started my job, we knew there was no rugby in Australia and NZ at that time, so we decided to search Western Canada where my teacher knew there were opportunities because rugby was played in winter. We found the CW website and made contact. CW's reply sounded good – so here I am! I can only stay until the end of February and must return to Japan to commence work.
CW: Tell us more about your studies and your new job.
SY: I have a degree in Economics from Kyoto Sangyo University. When I return home I will start work with Western Japan Rail Co., in April.CW:Did rugby help you get your job? I don't know my specific job and my application was accepted on merit but I think the fact that I play rugby might have helped me!
CW: What have been your most memorable moments, on and off the field so far?
SY: My most memorable moments have been when I was made to sing a Japanese song on the bus coming home from Capilano. My friend, David Keta from Kenya put me to shame with his song! The post-game parties and experiences at the clubhouse have been a lot of fun. A lot of beer! Christmas is very different in Canada. We celebrate Christmas in Japan but it just a special meal and people keep working, there is no holiday. I think people might work harder at Christmas in Japan but I am enjoying my Canadian Christmas very much. On the field, mmmm…... our game against Ravens was a memorable win when all of our team played very well.
CW: How have you found the rugby so far? How do the standards compare to teams back home?

SY: The rugby has been very good. To compare, UBC would be a little stronger than our University. Their forwards have more experience playing good teams and their students seem to be older. CW has played some fun rugby this year.
CW: What are some of your life goals? What about your rugby goals?
SY: My life goals are too difficult to answer. My rugby goals would be for our Company team to be promoted to the top league with teams like Suntory, Yamaha, Toshiba, Ricoh, Sanyo, Kobe Steel etc. All of these teams have professional players who are paid top salary and don't really work but there are still many amateur players on the teams. SY:Thank you very much for having me play with CW. I enjoy Victoria and my team mates very much.
CW: Yama, CW fans have enjoyed your play very much, characterized by your hard work. So, we thank you and wish you good luck in the future.
This interview was conducted with the assistance of Yuki Hayashi. Yuki's parents own FUJIYA'S on Shelbourne - Japanese grocery and best sushi in town. Check it out!
FOOTNOTE: If either Duke or Glenn Ennis read this, your comments would be welcome!
---