Unsung Hero - On the Field
---
---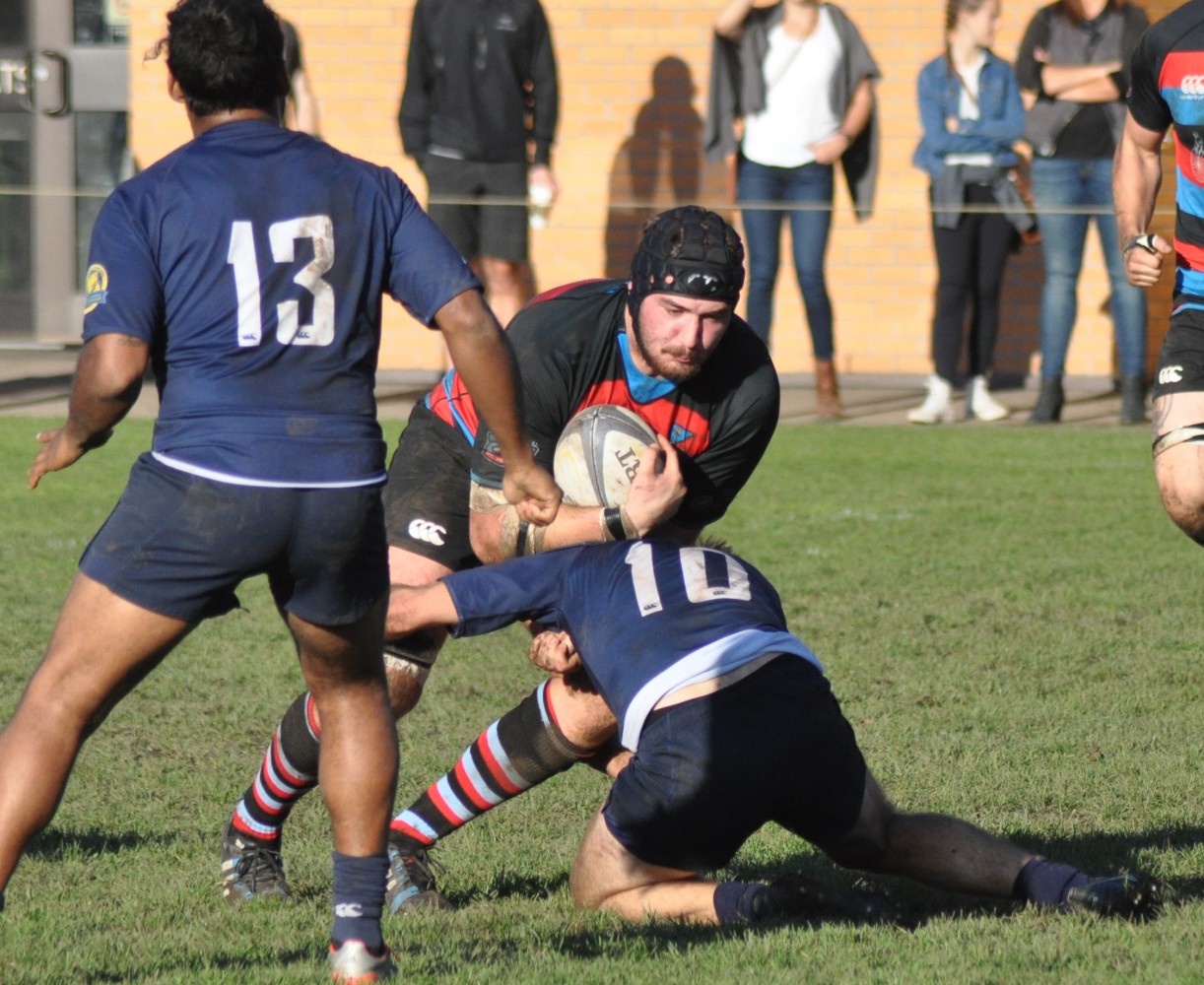 Newcomer, Connor Turner - a force to be reckoned with!
Connor Turner is a newcomer to CW, a real find! He has shoved alongside of Polson, Hohert, Horan, Evans and McLean. Finally, it looks like he and Thomas have the lock on the lock positions. Connor has earned our Unsung Hero recognition.
CW: Connor, you have come to the club this season from Calgary. Why CW?
CT: Yes I have come from Calgary for the season. I moved out here firstly to develop my rugby further and play a higher standard week in week out. The reason I chose CW is because of my good friend John Braddock who persuaded me in coming out to play, and also for the reputation CW has across Canada.
CW: What has been your rugby background? When and where did you start playing? What teams have you played for and what positions?
CT: My rugby background started with my dad being my first coach from the age of five until I was about thirteen. Then we moved to Canada from the UK and I started playing for the Hornets. In grade 11 I went to Shawnigan, playing rugby there and then when I graduated, I went to Australia for a year. I have also represented the Prairies and Alberta at numerous age grades. All my career I have played in the pack! I have played 1-8 but seem to fit 4 or 5 best.
CW: What got you started in rugby?
CT: My dad was the reason I started playing rugby.
CW: What are your rugby goals?
CT: My rugby goals are to represent Canada, and to play to the highest level I can achieve.
CW: To this season, so far. After a slow pre-Christmas build-up, the team lost to James Bay in the Barnard Cup. Since that game, a sense of commitment occurred over the break and each game since has seen an improvement with some aspect or another. How do you see things from your pov?
CT: I think arriving at the club as a rookie in October, I very soon became aware of the rivalry we have with James Bay. I think after losing four times in close games in the first half of the season, we wanted to get a big win at MacDonald Park. Also with our performances the past three weeks we have momentum going into the final stretch of the season. Our goal is to make the playoffs and see where it goes after that.
CW: This being your first year in the B.C. competition, how are you finding things? (Standard of play, quality of players, coaching etc.?)
CT: The competition, players and coaches here are top quality. There is never an easy game as every team can cause an upset. I also love that rugby is one of the top sports here. It allows for a great culture within the different clubs.
CW: Off the rugby pitch, what do you do for a living? What are your career/life goals?
CT: My career goal is, first and foremost, to pursue rugby as far as it will take me, then I think I'll lean towards coaching or something involved with developing athletes. As of right now though, I work locally in Victoria so I can supplement my rugby and training.
CW: What other interests do you have? How do you wind down after a hard game of rugby?
CT: Off the field I love coaching young kids. I enjoy my music and getting outdoors or socializing with mates. For me to unwind after a game, it's always having a few beers with the boys and enjoying the banter!
CW: What has been the highlight for you so far this season?
CT: The highlight of the season so far was both teams beating James Bay at MacDonald Park last week.
Connor, it has been great to watch your level of play improve this season. You don't shirk from the hard yards, add some 'mongrel', yet remain under control – a great team mate. Well done and all the best for the rest of the ride.
---