Unsung Hero - Off the Field
---
---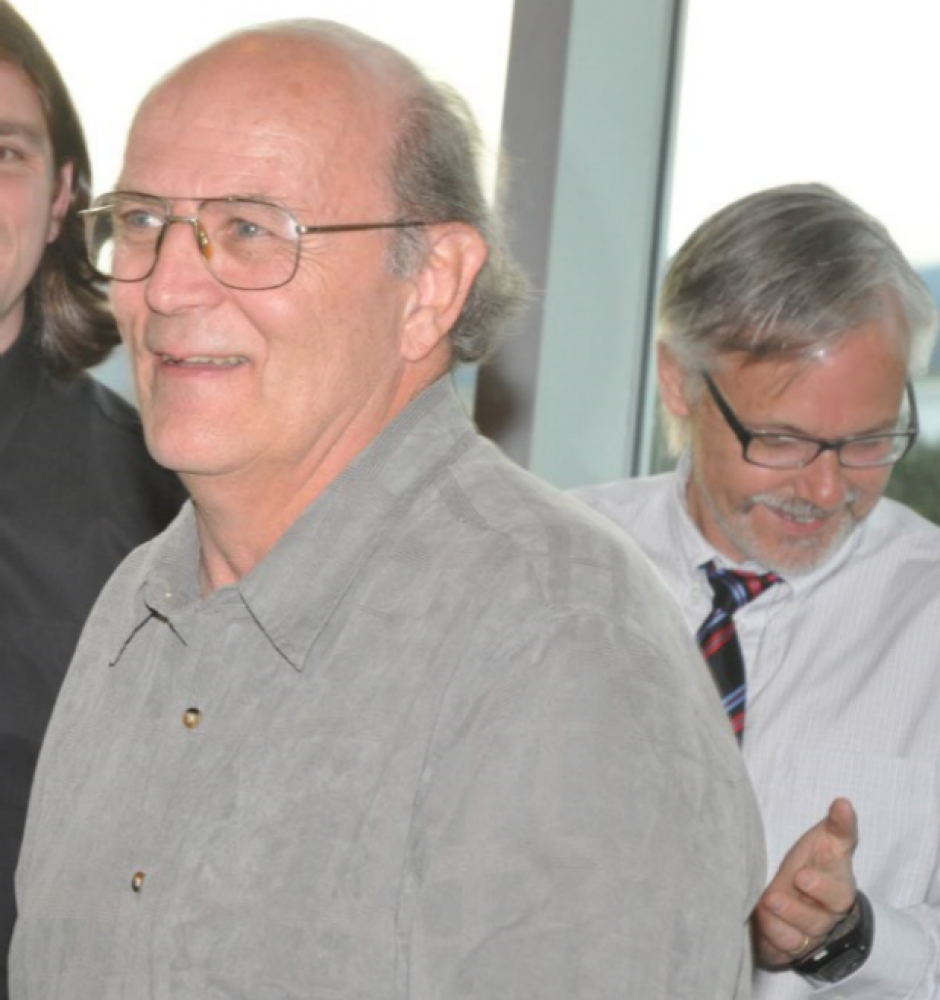 JOHN SHERIDAN
John, you and I go back some years. I seem to recall you arriving at UVic with a Victoria Junior Canadian Football pedigree. With this background, you threw your hat in with the forwards, correct?

CW: What are your recollections of those days?
JS: I played football from age 14 - 19, and started coaching once my playing days were done. I did not go to UVic directly from high school due to less than stellar academics which I subsequently corrected. I started UVic in 1969 at age 21. Six years later I graduated with a BSc in geography, and a love of rugby nurtured by the many wonderful coaches and teammates from my time there.
Following your graduation, you continued your rugby path with the Castaways Club, possibly remembered as much for its off field raucousness as its on field seriousness in those days.
CW: How did your path unfold with the Castaways?
JS: For some strange reason (possibly a larger than life persona named 'Billy Kamloops'), a large contingent of UVic players joined Castaways RFC at that time. What followed was a period of wonderful bizarreness which could only have evolved in that environment at that time. Only those who survived those times could appreciate the wonder of it all.
Our paths next crossed at Windsor Park when you wore the hat of Head First Aid/ Trainer Honcho for juniors to Prems. Much water has flown under the bridge since that time.
CW: By this time you were obviously hooked on rugby and had divorced your path from Roy Vollinger and Junior Football. Just what was your role during those OBC days?
JS: After my playing days for the 'Baby Blues', I threw myself back into football, both coaching and training. I took as many coaching and injury treatment courses and clinics as I could during that time period. Football gradually became less of a focus and I started to get back involved in rugby with OBC, RRMC and Belmont HS. During that time I did whatever I could to help with coaching, however I primarily kept broken bodies functioning.
The last two years, although your role appears to be diminished, you have been spotted, amongst many, to be rejuvenated by the CW Women's program.
CW: Can you tell us something of your re-invigorated interest?
JS: My years of ignoring my own injuries and the physical requirements of my work just wore out the body, and I found it harder and harder to keep up. After retiring, and getting two knees replaced, I found more energy and a renewed desire to get back into rugby.
CW: John, just how long and in what capacities have you been involved with Castaways, OBC, CW rugby?
JS: Close to 40 years give or take. It seems I involved myself in just about everything needed other than being a board member.
CW: You are retired. Just what was your work career?
JS: A gardener at RRMC/RRU for 37 years.
CW: Having had all this experience, you must be able to tell countless tales. What is your favourite (that may not require censorship)?
JS: Of course I could, but you will never get me putting them down in writing. There are a lot of guilty parties still alive at this moment, and front row forwards do have some brains you know. There were far too many to single out. Road trips and tours (domestic and international), provided many and club nights a lot more! I need only mention 'Players for Christ', 'the gods will pay' and 'the ferry to Amsterdam' to give you some idea.
CW: What are a couple of your most memorable rugby moments?
JS: All of CW's B.C. Championships; three tries scored during my entire playing days, and being schooled by an Ireland 'A' prop when Stranmillis College visited Castaways.
CW: Finally, what is it that makes you to continue to volunteer with CW rugby?
JS: The people, and the opportunity to try to give back some of what rugby gave to me.
John, we conclude with a HUGE THANKS for your countless volunteer hours after all these years, in a variety of capacities. May you have good health and happy years ahead and may we continue to see you on the sidelines for a long, long time.
Emma and Heather sutured on the sidelines, John patched them up and they returned to the fray!
---