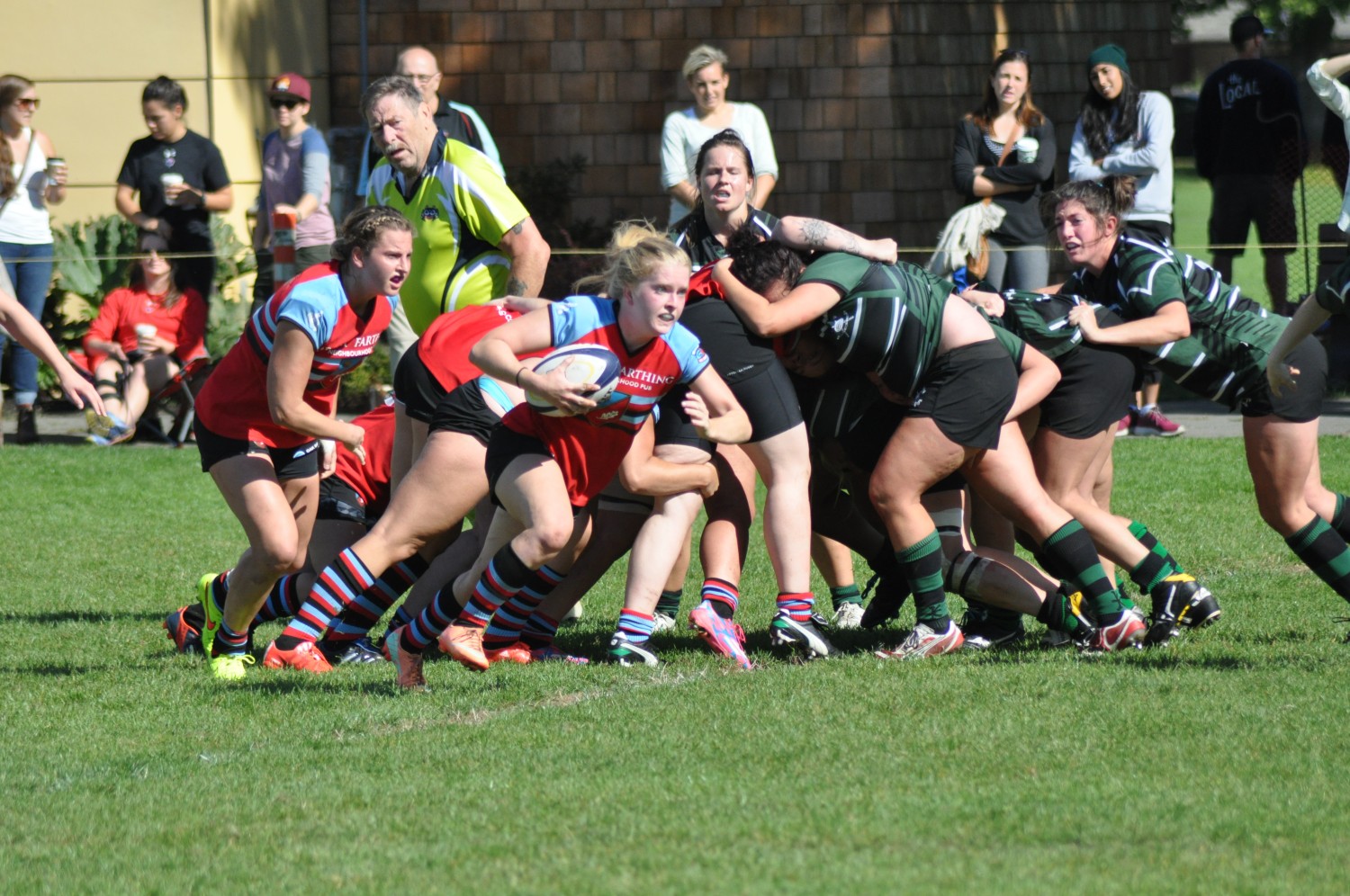 At time of uploading, CW women are somewhere between Victoria and Seattle, arriving late at night, at least not travel-weary from the break of dawn, to face @ 11:30, kickoff! Tomorrow promises to be epic as CW, one point in arrears, face the League leaders. Seattle Premier Women are obviously, a very good team. CW will be going into this one buoyed by the fact that Caps Women beat the Sarries recently and in turn, CW laid the wood on Caps. This writer does not know the women's team very well but has a sense that their resolve is something special, having witnessed a couple of their amazing defensive performances. We will eagerly await the tweets from the game and conclude; "Go, Ceedub!"
Tomorrow, CW Men's teams muster at Schwartz Bay at 8:30 to travel to Jericho. The boys are battling for victories. Having said that, The Ones performed with some backbone last weekend. The Prems had a better showing against cross-town rivals than against Caps on the previous weekend. For three quarters of the contest, with some smarter decision-making, The Tricolours should have been in touch. Despite being on the wrong end of the scores last week, word from the training pitch has been good. Oftimes a road trip bonds a team, given the adversity of the task and this pundit is quietly positive this may be the case for the boys tomorrow. We have seen the Raven's armory and I would suggest the teams are pretty even. With a bounce of luck, who knows? Go, CW!
Final comments for today relate to costs of competition. At the BCRU AGM, CW voted in favour of Seattle RUFC being included in B.C. play. At that time, CW was not aware that it would field three teams for competition, nor was the $$ exchange at the level it sits today. Knowing the exorbitant costs of engaging three teams (approx. 90 personnel) in competition, the club's vote may have been different! These exorbitant travel costs do not pertain for mainland teams. As well, there is the overnight accommodation (either Friday or Saturday) and this writer suggests that to mainland teams, it may not even matter. The economics of Seattle coming to B.C. are almost a "free pass". CW embraces the cross-border competition however as the exchange currently stands, it is almost prohibitive. These thoughts expressed are solely those of The Ruggernut and not CWRFC. May the competitions be officiated so that the best team wins.
---