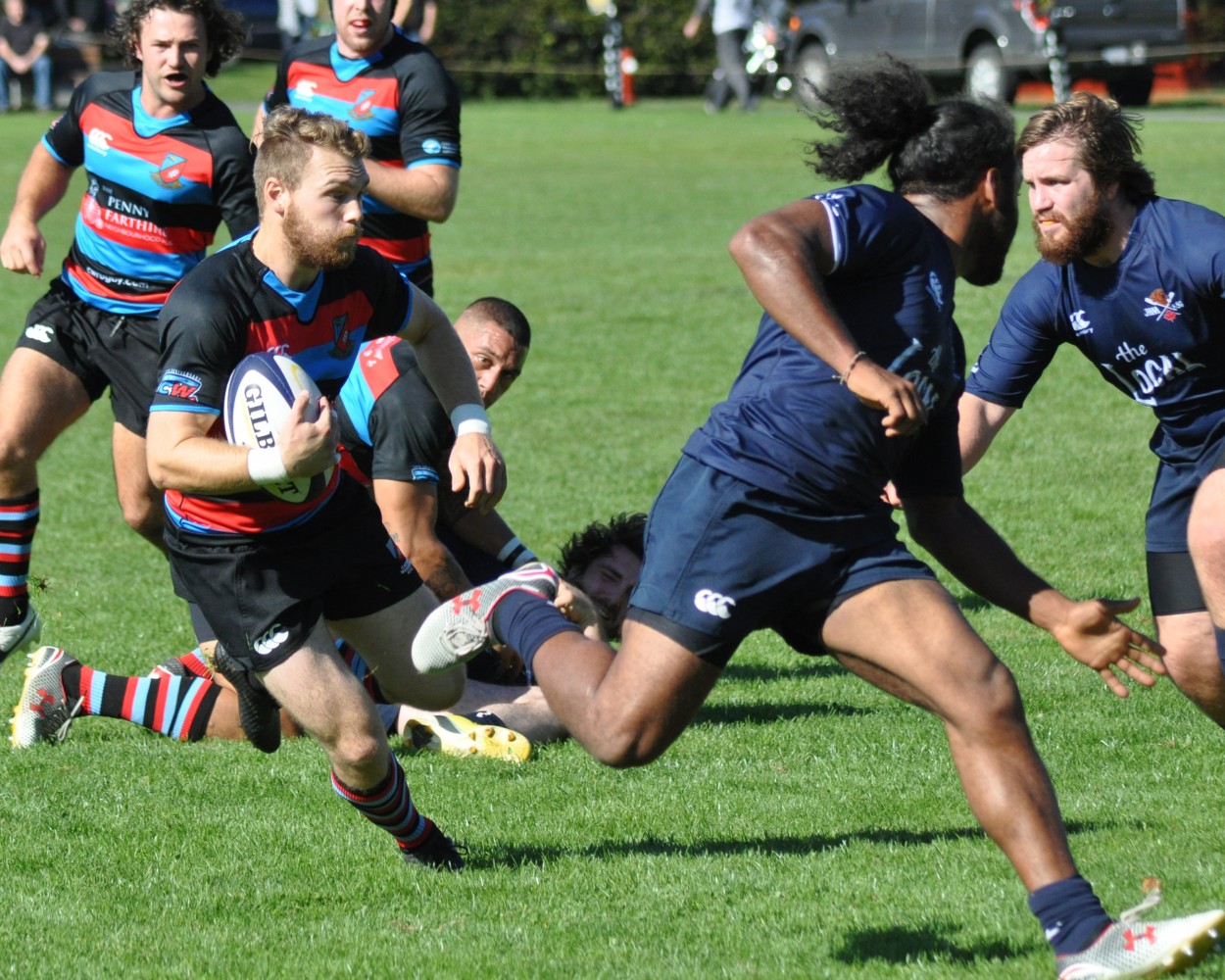 Women's Premier. CW Women travel to Burnaby Mt. to take on SFU. Although the teams are "miles apart" on the table – CW one point out of first place and Simon Fraser winless in the cellar, this is not one for the ladies to take lightly. CW has not shown any resilience in travel, losing both games in Vancouver to date. In situations such as this it so easy to take a team "lightly" and what happens in the mind can so easily translate to the pitch. CW must stick to the knitting and earn the win first and if they play to their strengths with predicted élan, the bonus point should be forthcoming.
The Ones & Prems play cross-town rivals, James Bay at The Park, k.o. @ 1:00 and 2:30 p.m. The Ones have found the going tough so far this season. The numbers are there but the cohesion has been sadly lacking. Players need to put their money where their mouth is and front up for this one, against a much improving opposition. On paper, the team looks formidable enough with the likes of Fletcher Evans returning, a strong front row and last week's Premier halves combination. Every chance if the effort and discipline is present.
The Premier encounter promises to be another good contest. Defending the latest bragging rights often seems to be as important as the competition points between these two clubs! Currently, CW has the bragging rights but James Bay has noticeably reinforced since the Christmas break. Doug Fraser has been handed the CW captaincy, with Ilnicki being unavailable and he has the experience to lead and be listened to. What is developing into a solid core of forwards will need to work hard, be together and disciplined for The Tricolors to have a chance. There is not one of the eight that has not earned their place and although they may not have the 'label', with a solid work ethic, should do well. Their work will be particularly important in what appears will be heavy sledding under foot. James Bay had a good win over a very competent UBCOB Raven last weekend and will be looking for more bear at Windsor. So, the makings of a good one. Home crowds have not been what they should be of late, so let's get out and get behind the boys – remembering to "cheer responsibly" – you never know who's listening! Go, CW!
Other matches, sees Canada performing a pair at Austin, Texas. The U20 NSMT are playing their U.S. counterparts in a 'one of' to see who is "promoted" to the World Junior Trophy Competition, later in the year. This is a solid group with some "returnees". They have been given excellent preparation by Williams and Goodland, so should be full value. TheNSMT plays U.S. in the second round of ARC action. Haven't been able to detect whether the U.S. has the same service of their overseas players as last week and if so, the task will be very challenging. Canada came out of the gates with good form last week, learned plenty from a game that should have arguably, had a greater differential. It will be a different test, playing in front of 10,000 rabid American fans. We wish Hubie and the ALL the boys in U20 and senior men all the best. Go, Canada!
This one can be viewed at 4:00 PST at; www.usarugby.org
---