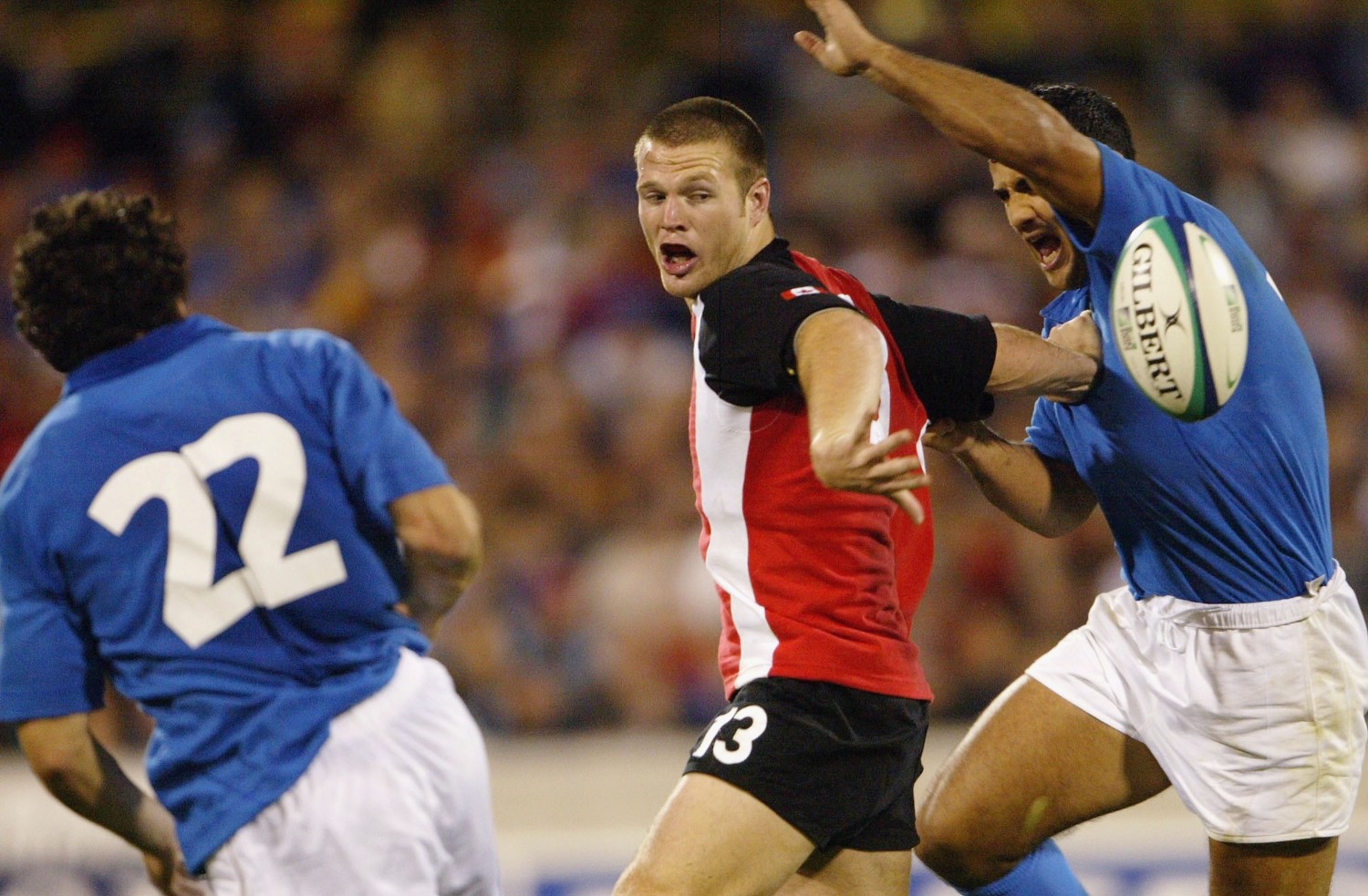 It is with sadness today that we offer condolences to the family of John Cannon. John passed away over the weekend after suffering a heart attack. A powerful inside centre, Cannon played for Canada at junior level (U17, U19 and U23), before making his senior debut aged 20, in 2001 vs. the USA at the senior level. His stellar career included suiting up for Canada in the 2003 Rugby World Cup in Australia, starting a game against the New Zealand All-Blacks in the tournament. He would win 31 caps before his Canada career ended in 2005. He played school rugby for WJ Mouat and Abbotsford Senior and club rugby for Abbotsford and the Castaway Wanderers.
John's professional rugby career began in 2001 playing for England's Rotherham Rugby club then later for clubs in Coventry and Doncaster - all National Division One Clubs in the United Kingdom. In 2004 and 2005 John was named to the National Division One All-Star team and in 2006 was described by Rugby World Magazine as "perhaps the best centre outside the Premiership in England."
Sadly, John was forced to retire in 2008 due to an off field incident when an unprovoked, off-field mugging while watching a soccer game, saw him suffer a head injury. He returned to Canada after retiring and spent time working as a financial planner in Penticton for a time, before eventually returning to the Lower Mainland. He also returned to the club where he'd played in his youth and joined the coaching staff.
May you be blessed with the many others at the Game They Play in Heaven, John.
Good News. We have heard from SFU that everyone concerned with Saturday's mva are all okay. The accident does raise the question that if this team truly represented SFU Athletics, why were the players not travelling by bus instead of being in personal vehicles? Had the accident been more serious, where might liability lie? It is to be hoped that all club's keep the issue of liability foremost in their planning.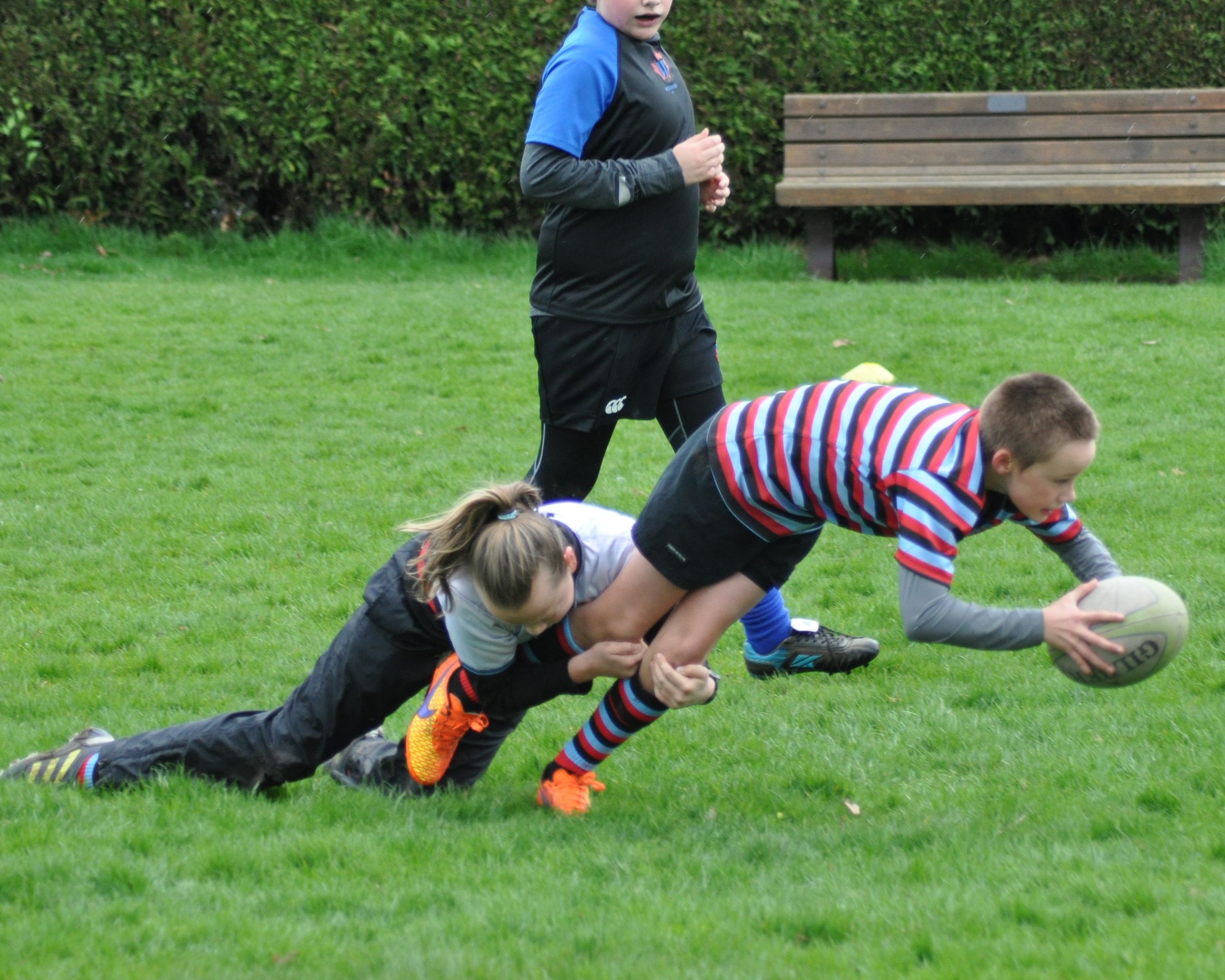 The tackle
Today we bring an excellent example of the tackle to our site. The game report from The Ones match lamented the lack of technique and application by the players to the tackle. This photo is an excellent shot taken from a recent Mini Jamboree @ Windsor – no escaping this hold!
It might appear that The Ones were lambasted somewhat by this writer for their performance but we did give credit to Horan's performance as team captain. The photo below depicts yet another effort of Kiel going forward with good support. CW's ball in hand was not the issue, so there is much to work on boys, as you prepare to enjoy the final matches.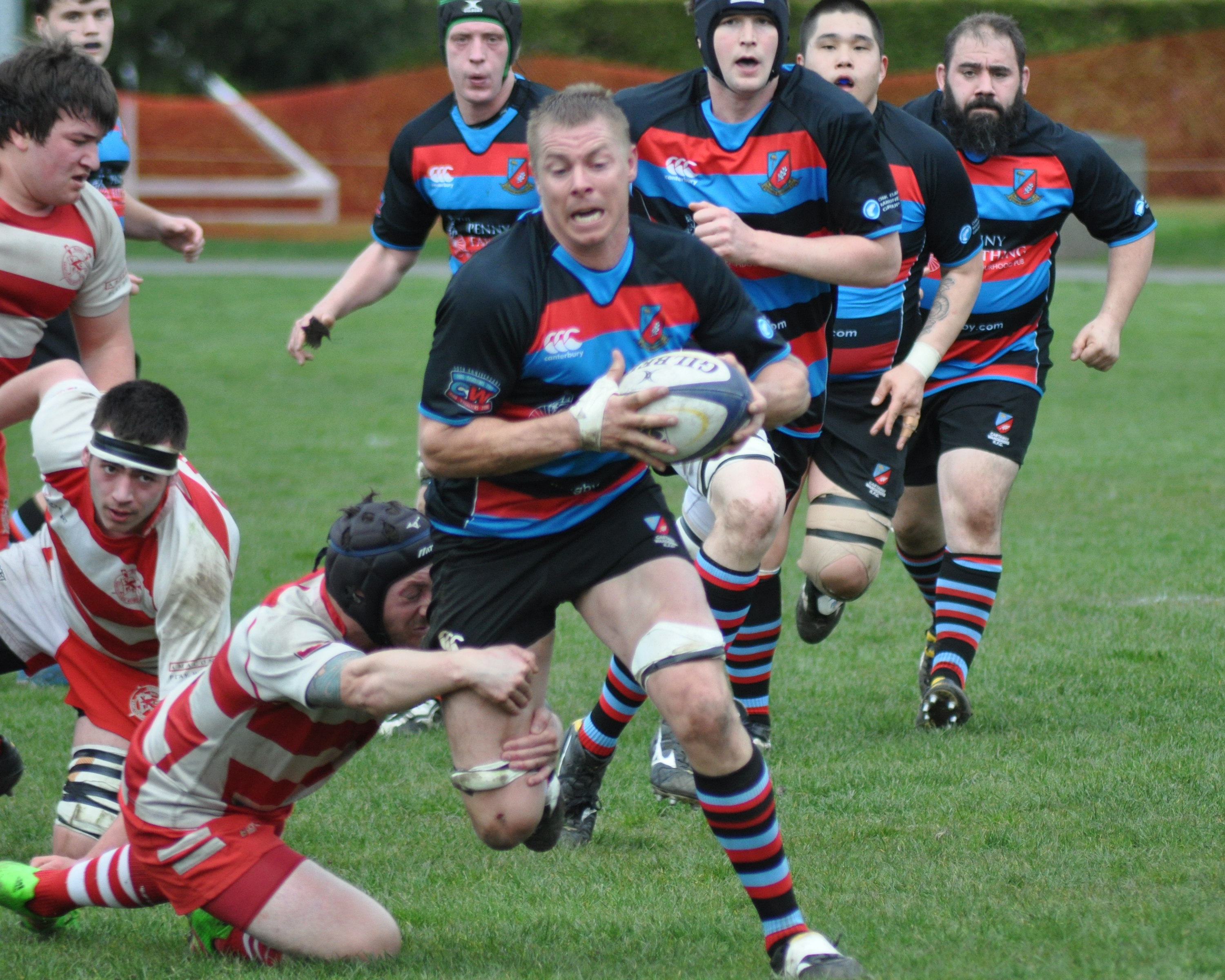 CW Women at National XV's Camp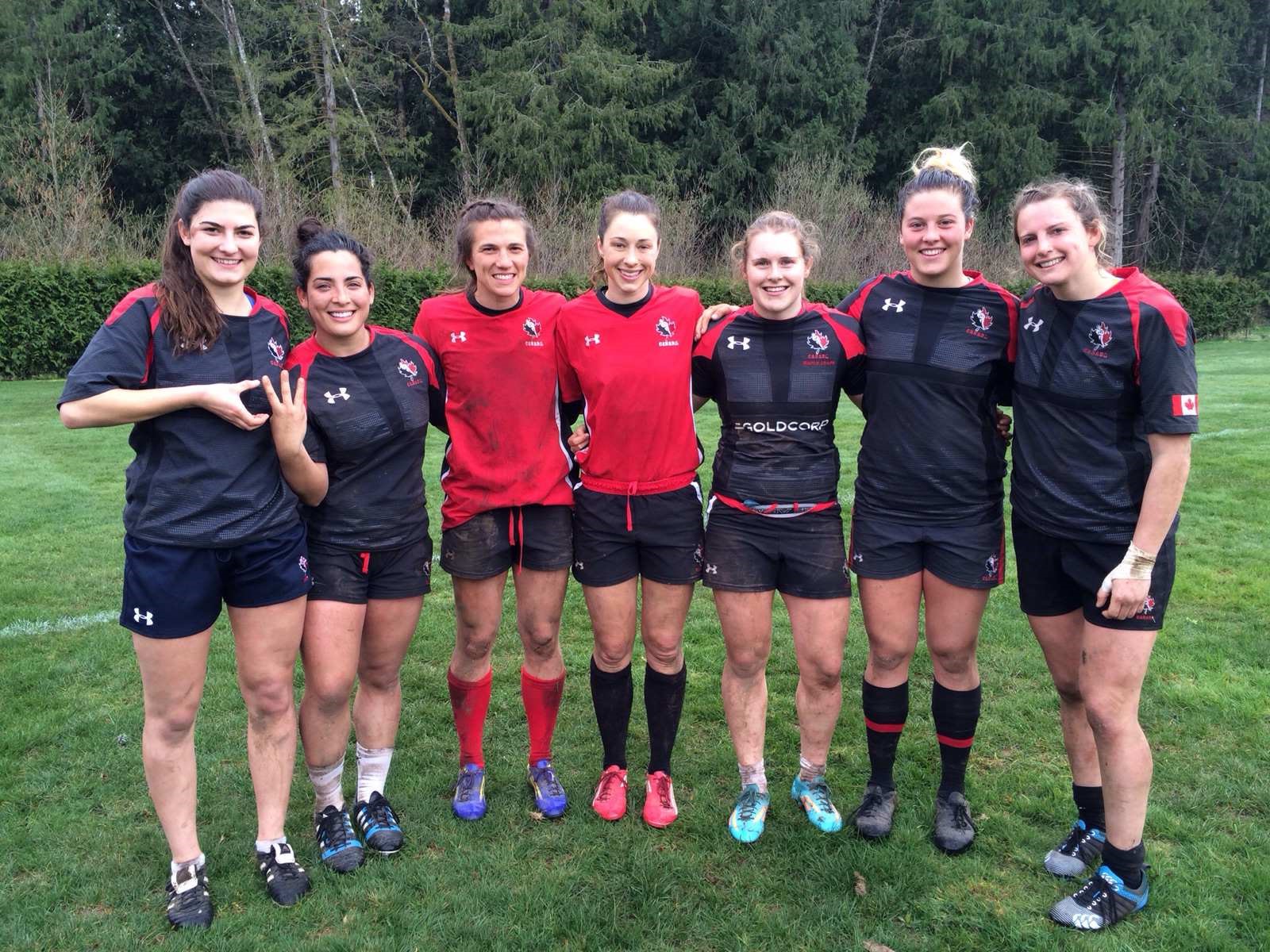 Alya, Julia, Julianne, Brittany, Maddy, Gabby and Marlene
---