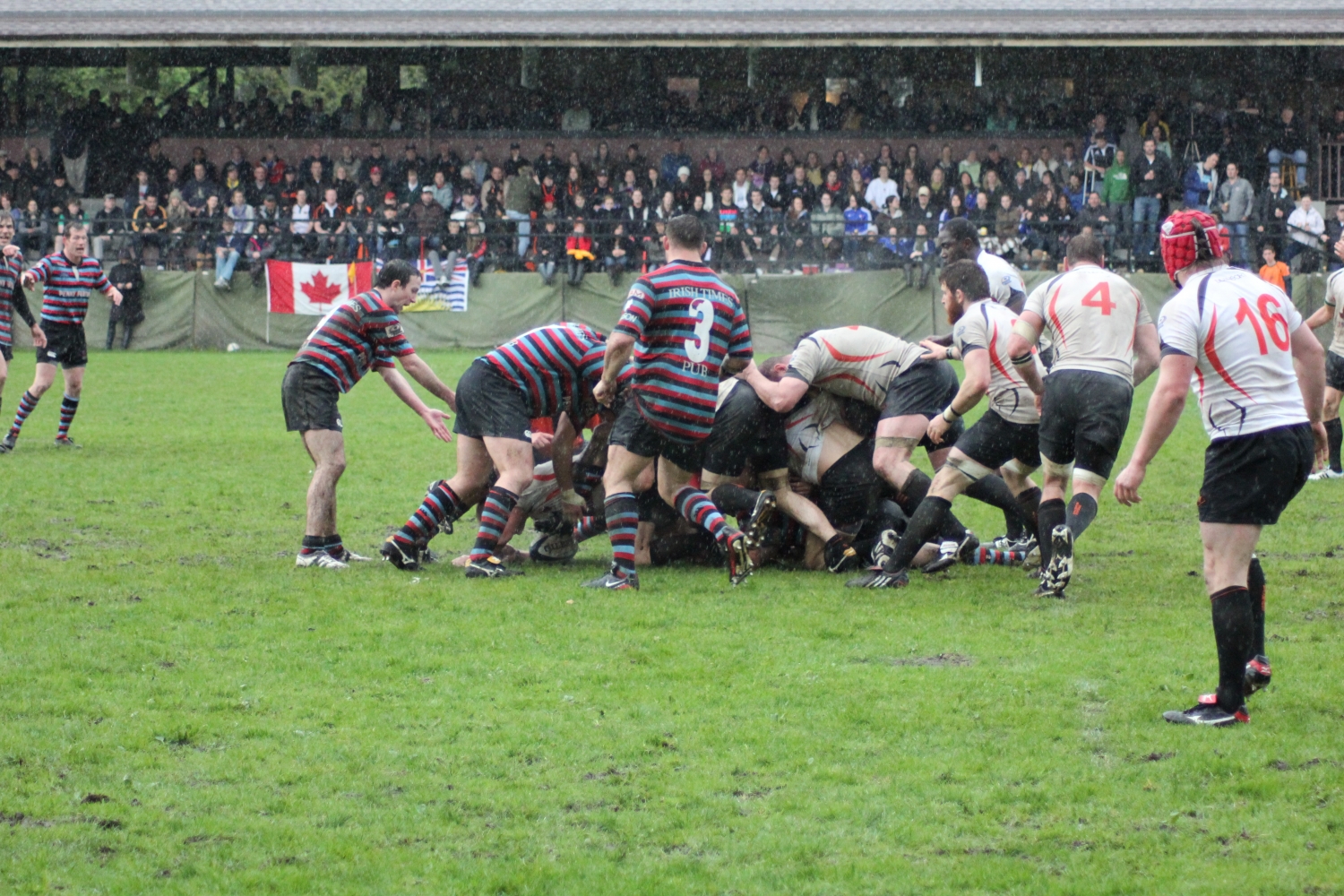 2011 Rounsefell Cup Winners Vs Lomas, 20 - 3.
This week Meralomas visit the House of Windsor. CW embraces the return of the Loma and their assistant coach, Jebb Sinclair to Premier play. Some four seasons back CW had to really struggle hard, call in some chips from old boys and score a big ounce of luck to avoid "relegation", so we respect the fight they have been through. The two clubs have a similar storied history. Lomas was formed in 1923 by a group of swimmers from Kits beach. They had a four year run as Rounsefell Champs, 1983 and 1986 – 88. Their last win was in 2009 and CW's, 2011 when they bested the Lomas in the final. Following CW's triple-header of titles, 20001 – 03 and during the seasons 2004 – 2012, there were many memorable highlights between the two clubs, the most being a triple overtime period, semi-final in 2004. This is longest match on record in this competition.
Circa 2004.

This writer also has a playing history against the Loma, going back some forty years with the Wanderers and battles with the brothers Sturrock, Dick Layzell, Gus Fumano, Jim Burnham and Jim Ryan to name a few. Since their return, the boys from Connaught have not looked out of place, recording four wins. Their victory this past weekend against Caps at Klahanie, serves notice of their competitive ability. With a Kiwi head coach and Jebb as his side-kick, they have attracted a notable sprinkling of 'international' rugby troubadours!
The return of the Loma also reminds the Ruggernut of long-time scribe and friend, a great rugby man, Ben Buan. As two volunteers who kept our respective club's fortunes in the rugby eye with our amateur writing, we had a great respect for each other. Every time our clubs played each other we always seemed to have a different set of eyes on the game and we delighted at taking a pot shot at each other via our game reports, Ben usually, far more articulately than me!
Sadly, Ben departed from us eight years ago and he has been missed dearly by many. I learned from Ben over a beer, that as a young man he always aspired to be a writer but instead he ended up in a career in law. This career no doubt enhanced his rugby missives and I bow to him as The Master – a true Renaissance Man. He always wrote objectively, insightfully and eruditely with exact structure and precision with his choice of words. R.I.P., Ben, I miss you around the B.C. and Canadian rugby scene.

WEEKEND SCORES: CW congratulates Cowichan Rugby Club on their VIRU Boys U16 Championship on Sunday. The Piggies had a solid 55 - 12 victory over our lads. A good season for both clubs and it is to be hoped that the competition at this level can be ramped up. Cowichan will represent the Island at the B.C. Final next weekend. The boot was on the other foot at the U18 Final when CW took this match with a 45 -22 win over the hosts, Cowichan. Our boys will travel to Vancouver next week for the Provincial Final. The club congtratulates the players and coaches and thanks parents for their support, in many cases, a culmination of years of minis and age grade matches!
---