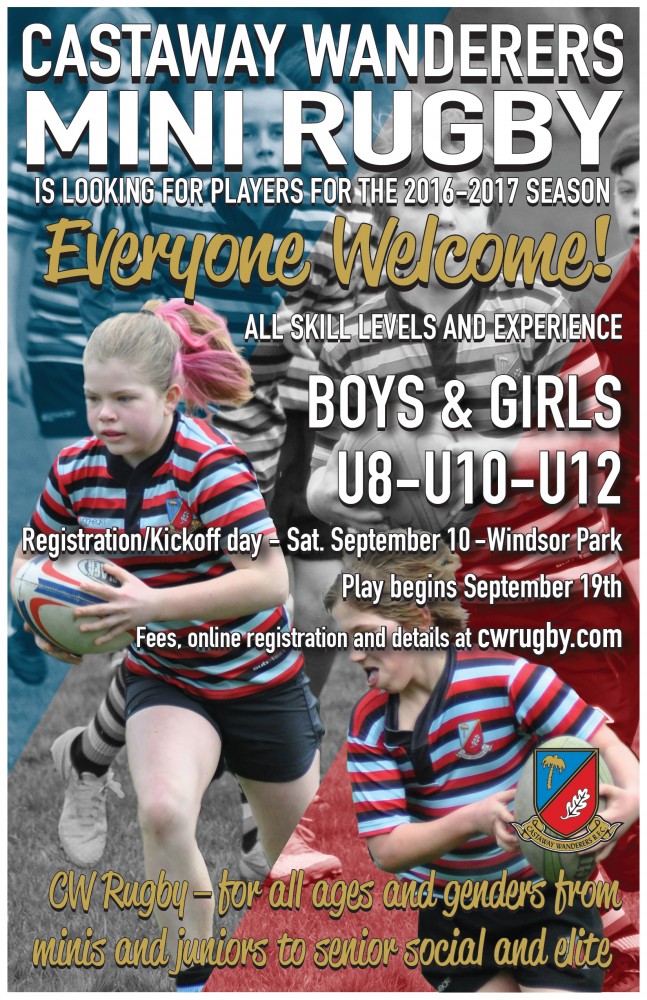 REGISTER HERE
Friday, The Pres; today, the Past Pres; The Don; Old Spice - it's beginning to sound like a political convention! A note from Chris Spicer, Past President, Regarding Sponsorship of the Club. "
My name is Chris Spicer and one of my tasks as Past President of CWRFC is the management and stewardship of our close to forty sponsors of the Club. These tremendous businesses are also members of the CW Family and their collective support for our Club is a major source of operating funds for all that we do. We reciprocate as much as we can by way of promotion of these businesses in print, on our increasingly viewed website, through functions and other ways. We continue to seek ways to drive business from the CW Family to these CW supportive businesses. A complete list of these will be promoted starting in September.As CWRFC grows, so do the costs to operate the Club. At this time I am asking all members of our CWRFC Family to consider if they know of a business(es) that may be interested in a CWRFC sponsorship. There are a number of sponsor levels that offer opportunities for interested new CW relationships. I ask that IF you or somebody you know
may have an interest in exploring a CW sponsor relationship, that you introduce them to me at the contacts listed below. I will reach out and see if there is interest in pursuing a sponsorship discussion – no hard sell, just a discussion.
. (250-888-8859).
Thank you so much for your help on this vital Club work."
---