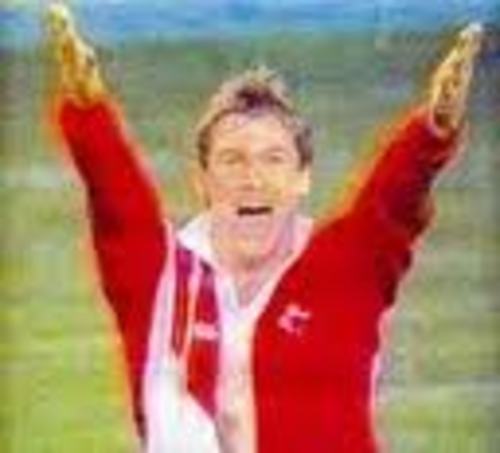 We start by recognizing the achievements of CW and Canada's, Gareth Rees and his selection to the National Sports Hall of Fame. The photo displayed here is the jubilant Rees after his successful conversion to defeat Wales at Cardiff Arms Park. Gareth's achievements for Canadian Rugby are many but typifying the man, this recent recognition, is a " recognition of Canadian Rugby as a mainstream sport". 'onya, Garth!
An award, that is unique and a first, came the way of another outstanding Canadian player, Phil Mack during the week. Phil was presented with the first ever, First Nations Rugby Cap at his Home, James Bay Club. Keeping with this man's humility with his contribution, he was quoted as saying; he "could not believe how emotional the experience was." Phil is wingng his way to Glasgow with his Sevens mates today and CW congratulates him on this achievement.
Introduction to Competition Course
Session Dates: May 26, June 2, June 9 and Saturday, June 14
Time: 6:30pm-9:30pm
Minimum number of registrants required: 8
Location: Centre of Excellence
Course Facilitator: TBC
Registration Contact: Louise Wheeler
lwheeler@bcrugby.com
Cost: $210.00 ($200 plus 5% GST) payable to BC Rugby
The expected outcomes for the course will see coaches trained in athlete development processes in 'Training to Train' and 'Training to Compete' stages of athlete development.
Participants will also be trained in 'Making Ethical Decisions', 'Planning a Practice', 'Providing Support to Athletes in Training', 'Analyzing Performance' and 'Game Understanding at an intermediate level'.
The Introduction context for rugby focuses on participants who are being developed in rugby. This course is targeted towards intermediate level coaches who are working with athletes who have been involved in rugby for a while.
This course is designed to give coaches working with competitive teams the tools to support their athletes. These tools include practice planning, role of the coach, analyzing performance and many others. There is a large practical component of this course.
Please register early, a minimum number of 8 registrants is required for this course. As a member of CWRFC, please contacta member of the executive.s if you are interested in taking this course.
---