Grads et al, Offer Tutorial to Undergrads
---
---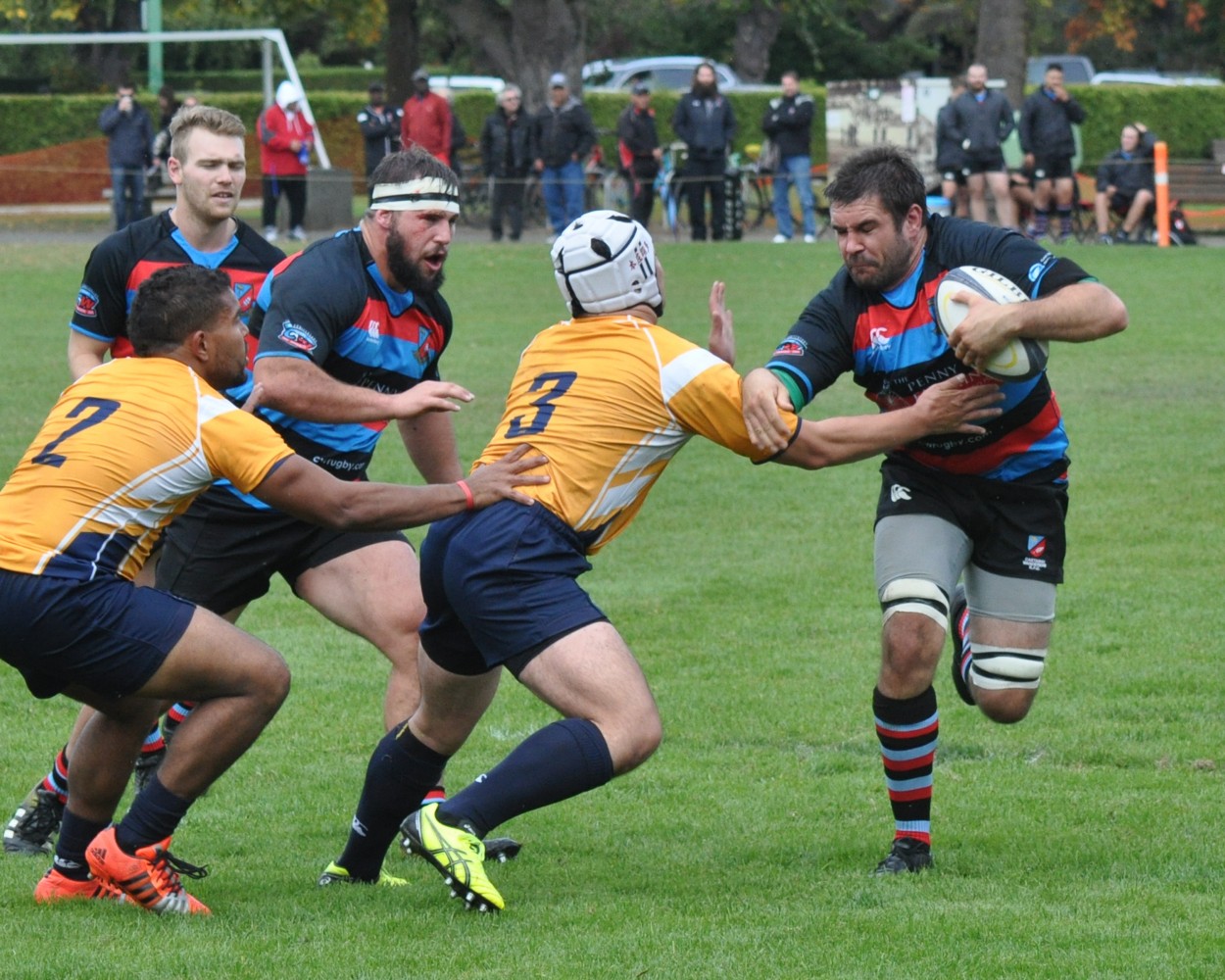 There was plenty of pre and post-game respect between two fairly even Premier protagonists yesterday at Windsor Park. Early match scores filtered back from Westshore where CW Premier Women managed to squeak out a last play win when Kara Galbraith booted a penalty to nip the hosts, 37 – 36 in exhibition play. Kara reportedly had a perfect day with the boot, potting plenty of points. Evidently both teams used the match as an opportunity to blood young players, that being the case, the rivalry obviously goes on! As for the Windsor curtain-raiser, long-time supporters were scratching their heads to recall the last time The Ones did not go down to the Norsemen! In fact the hosts led 14 – 5 at the interval with a near faultless performance and it was not until mid, second stanza when the Horsemen finally found their legs and crossed for two pretty good tallies and looked to have won the day. However, a transgression was spotted, right on the buzzer and CW managed to convert for a 17 – 17 tie. This was a good improvement for The Ones with desire and energy aplenty on display and probably, a fair outcome.
In the main game, CW opened with pressure on the students and the contest was only four minutes old when Scholtz stole a ball in the tackle and slipped to Evans who was not to be denied, 7 – 0. The pressure was maintained but UVic "stiffened" and did not succumb to any further scoring at this stage, averting what might have been a disaster. Morris was almost in and Fuli was next to get very close but failed to cross, so strategically, it could be argued these were opportunities lost but credit to a scrambling defence. The Vikes eventually cleared with a very good driving maul, giving their pack some heart and after some interchanges came a good thrust from Hammond which saw them quickly down field. They took their opportunity well after a lineout W and a good line from Lorrimer, the ball was fed wide to Hall from the tackle and quickly on to Stewart for a good try, 7 – 5.
UVic was patient and took their chances when they came, upsetting CW's strategy which was obviously, to take control. This caused some frustration and the referee penalised the hosts on numerous occasions. It was from one of these penalties at 25 minutes when Hall slotted a trey to take the lead, 8 – 7. Five minutes later, it was Kay that had all hands on deck when he shimmied and gave a nifty sleight of hand "show and go" to take the gap which barely opened, he fed Scholtzie and it looked done and dusted only for a desperate tackle to close the door however this resulted in a penalty and card and Kay stroked The Tricolour back into the lead, 10 – 8. My notes indicate quality play from U.Vic's Morgan Tate at #10 and CW's Keaton Styles at #15. With time ticking down, it was a UVic possession, after further retention, Lorrimer broke and a penalty ensued. The Vikes moved the ball with urgency, after one blindside probe, Pitbaldo returned there again and fed Hammond, ending with him crossing for a deserving tally and the interval lead, 13 – 10.
The second half was only three minutes old, sounding familiar (?), when Kay made another good break, Thornber retained and drove, next it was Sponarski, barely rejected and finally, Dobrovsky off a good line and 17 – 13 lead, not to be relinquished. UVic was far from being out of the picture with Lorrimer making another incursion and looking dangerous however Styles cleared with a swerving break. UVic managed 6/7 retentions and had pressure on as they worked back, only to turn ball over and Fuli made a useful break to work play to midfield.
At thirty minutes, Kay atoned for a couple of earlier errors with inside passes, comingled with his clever play, when he crossed under the sticks after prolonged, good ground-gaining drives from the pack. He converted his own tally, 24 – 13. The next score went to the students, still backing themselves and Lucas Hammond, with strong running, went wide to draw the defence and fed Tate back inside for a good try, 24 – 18. As UVic threw caution to the wind, CW strangely seemed to try to match this style and the game broke down into a series of errors, turnovers and penalties, however the ultimate boner belonged to UVic, wildly throwing a pass wide in their own 22 to an unsupported man, that pass went to ground and an alert Scholtz, pounced and crossed for the exclamation, 31 – 18. It was entertaining enough although when CW tried to play the student's style, the match lost structure compared to when they were patient and played to their own strengths, looking almost unassailable.
For UVic in the forwards, Leask, Kaay and Nishima-Miller gave yeoman's toil. Must confess, I did not keep too much of an eye on the tight five. All of the UVic backs looked pretty good and it was an arguable "saw-off" between the teams in this area. Lorrimer did look dangerous and Stewart has become a handful whenever he has possession. Morgan Tate led the attack, mixing passing running and the odd diagonal. Erlic (before injury) and Hammond were solid.
For CW, Kay finished with eighteen points and again looked solid with his link with McCloskey, Scholtz and Ancil on debut contributed, although Fuli did not break out he matched Hammond. Styles was the pick of the backs for my money. I give Dustin Dobrovsky MoM, although there were many who stood up in the pack, Polson, Morris, Thornber and Ilnicki although tough to leave Sponarski out, despite an abbreviated cameo. So after three matches, The Prems stand in solid second and are off next weekend. The Ones travel to Westshore to test their new-found talent. Thanks to the match officials for two well-handled, although somewhat, whistle punctuated matches yesterday. I finish with the old adage of; "if you as the player make as few errors as the ref in a match, we will win most games!" Although there are old wags on the balcony that might dispute this one!
The spirit of rugby
---