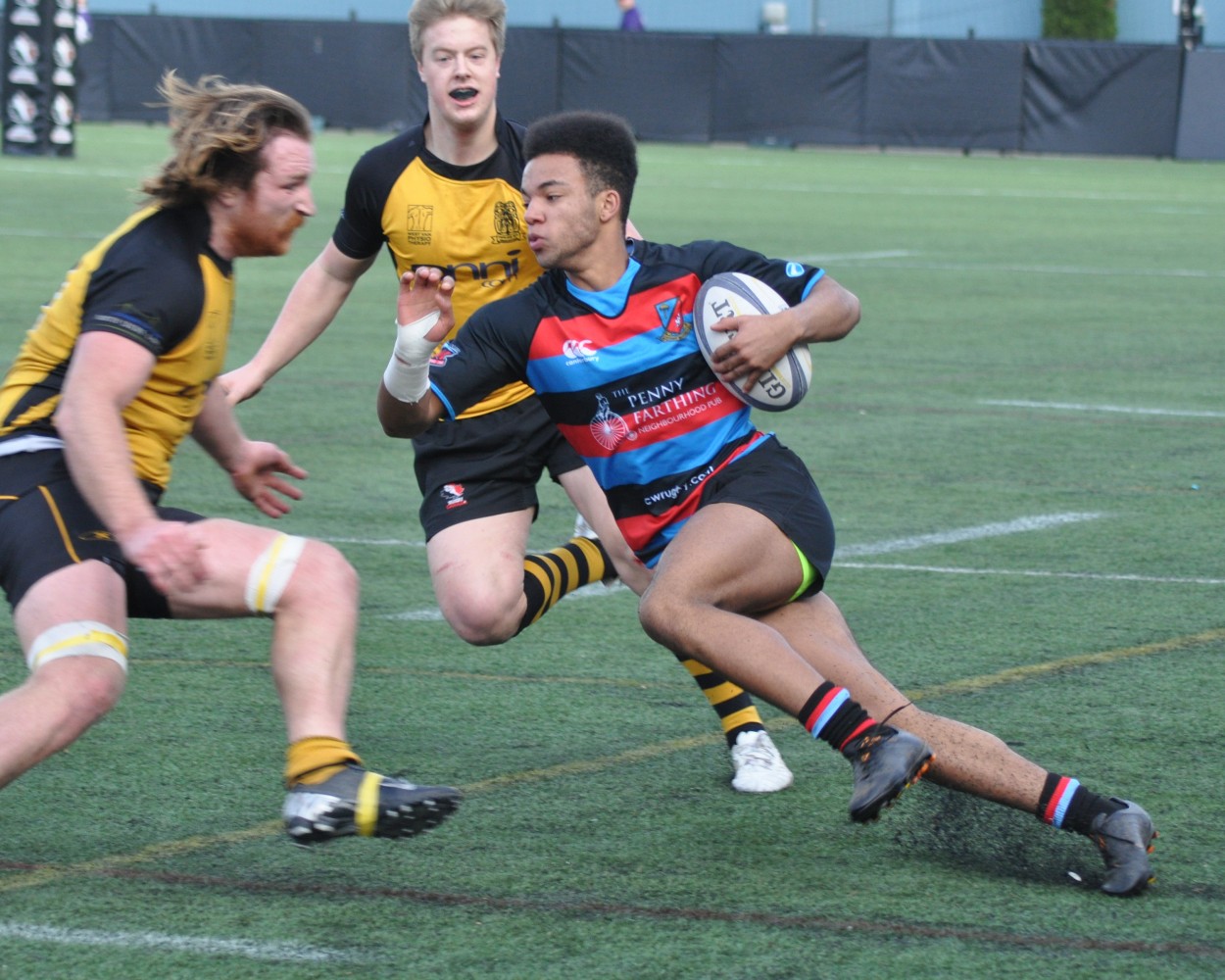 'The Magician' does his thing!
I kick off today with a "scribe to scribe" commentary. Read BCRN's Capilano game report Vs JBAA from last Saturday during the week. Writer, John Langley has been a player and diligent volunteer with Caps for a long time. I respect John and enjoy his reports which are objectively scribed, so I found his comments with respect to allocation of officials to be most interesting. I have to agree, to see a club Board member is unusual but not a first. Having said this, I must add that until clubs provide more volunteers for officiating, we take what we get and hope that the decision-making is fair and objective. I pose the rhetorical, why would Phil Smith officiate Premier Reserve and Kevin Smith referee his second Major Premier contest on the same day?

Footnote – Comments expressed are purely those of the blogger. Looking forward to a post-game pint tomorrow!
To Saturday. Seen the men's teams, nothing form the distaff side, suspect there's some last-minute patching. The Ones will have a different look to that which contested to the end with The Braves last week. Adams, Schellie, Gallagher and Montgomery off to Europe, Heppy in the FRF, Thomas out and Evans, back from Pitcairn, earns a spot on the flank, Keegan Horton to #9, Logan gets a promo to Prems and Hall starts, the rest of the mix is the same as last week. The Men's Premier will replace Barkwill with Thornber and Sponarski, Evans and Polson all have passed extensive fitness tests this week to take their respective spots. There is one change n the backs with Justin Logan fitting in for Dan Moar.
Predictions? Hate this on the road but taking a line through scores and selections and guessing the opposition, have to give Caps Women the nod, simply looked too big and powerful last week. Valiant effort expected in defeat. The Ones, despite Caps standings will have their work cut out. I like the recent work of the locks and loosies, particularly McLean, Hohert and Newhook and that might carry the day, although the backs, led by Windsor, are an improving group and I do like what Hager has been producing at #15. We read where Caps have been very reliant on their "Academy" program. These lads have had some tough lessons in recent weeks but recognise their improvement also, so at Klahanie, mmm, it will be a close one, maybe the visitors by an ever so slight margin. (I know, pretty wishy-washy!)
To the main game. Losing a triple try-scorer will be noticeable however The Burger is a T-A-G man himself and he would have rued missing last week. I expect something special from Clay tomorrow. Very pleased to note the fitness of the aforementioned quartet. The backs will be a good test for the locals. The Home team has made some tweaks in their backs from last week, bringing the perennial tough customer, Boyd back onto the side of the scrum and Mills has been brought into the FRF. I expect The Tricolours with the W. A bonus point would be nice but not going out on a limb. Best of luck to all three teams.
Action aplenty expected at Klahanie
---