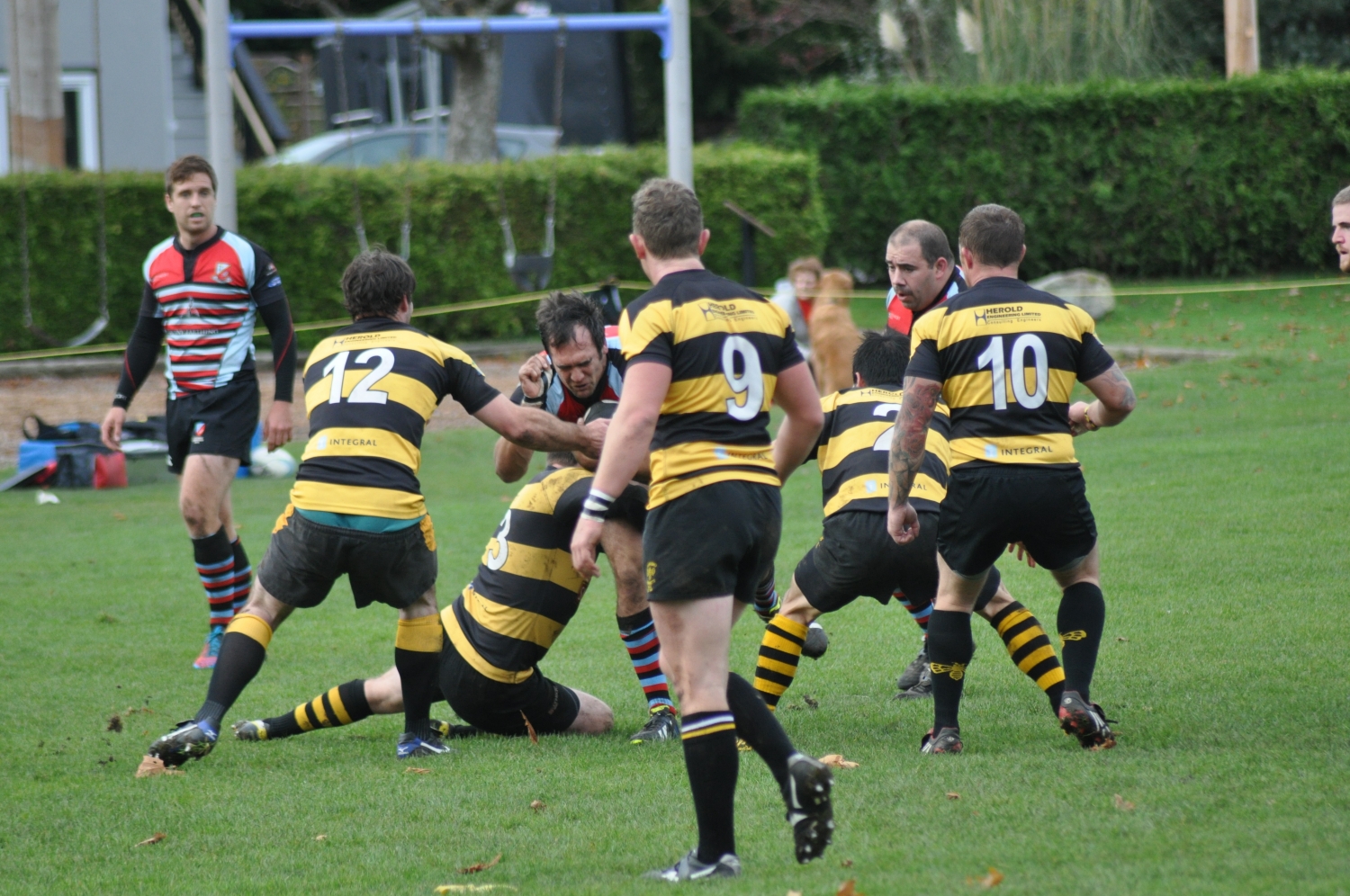 Hornets swarm Dougie Middleton!
CW will welcome the Hornets in their inaugural year in the BC Premier League, tomorrow at The House. It goes back to circa 1969 for the Ruggernut and his days in the Hub City when the Hornets made a leap with the Velox into VIRU Div.1 after a successful opening season in 1968. This followed re-formation after the war years and the departure of the many Welsh colliers who played with the club at the turn of the century and later, after its founding year around 1888, I believe. Now that's history! CW congratulates the club and wishes them every success. That being said, selectors have announced a strong side to take the sting out of the Hornet.
Chisholm, Polson and Dobravsky join the pack, the FRF staying the same and Ben Newhook, deservedly retaining his place with Stewart, as loosies. The backs will see considerable re-arranging. Schellie comes from #15 to #9, 'Ice Man' Povey returns to #10, Lorimer, on debut, joins the Captain in the centers. The locals will get a look at Logan and Keta, in top form, on the wings and Newman comes in, on debut at #15. On the bench, a reward for good work last week will be Neil Fowler, Kelton Dawe and Morgan Tate, along with newcomer, Kris Uschold and old timer, Tieds, no doubt, itching for a trot.
The Reserves will have three of the eight mini rugby 'grads' dressed on this day and we will get a first look at newcomers, Kris Uschold from Manitoba and Mike Finnemore from Northern England. We welcome both of these boys and look forward to their contribution. The pack looks strong and the back's selection remains pretty similar to last week, with the exception of the insertion of Johnson.
The Islanders will be out at Westshore at 11:30 a.m., in a rematch and the women get the day off. So, despite the inclement forecast, come on down and see if the boys can replicate last Saturday's magic.
Added bonus – free entry this Saturday!
Belated thanks to Capilanos, Jim Leith and Chris Weyell. This was inadvertently missed during weekly posts. Jim, once again provided wonderful post-game soul food for the players last week when he dished up some tasty gumbo out of the Caps kitchen we love to envy! To Chris, we pinched a couple of photos from his Flicker account – thanks, Chris.
LATE-BREAKING; The Prem Reserve match has been cancelled due to numbers issues for the Hornets. So, just the main match, k.o. 2:30 p.m.
---