Albert Michau
Head Coach - Premier Senior Women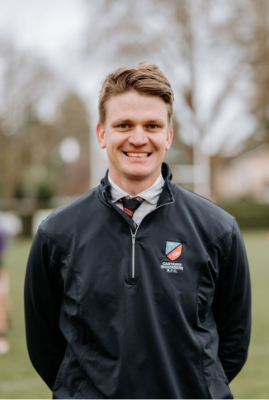 From a young age, sport was an integral part of his upbringing. In high school, Albert played every sport he possibly could. Cricket and tennis were the two sports that he achieved success in as a player, representing his Province and County respectively.
>
> It was only in university that his love for rugby grew stronger and it resulted in a greater interest and appreciation of the sport. Representing Stellenbosch University was a highlight before hanging up the boots due to career ending injuries.
>
> With a Bachelor of Science in Sport Science and a Post Graduate education diploma, teaching was the road to follow and that opened the doors to coaching. He has been part of various programs in Tennis, Cricket and Rugby and recently found himself being part of the Castaway Wanderers Rugby Football Club.