Pierre Iachetti
Director at Large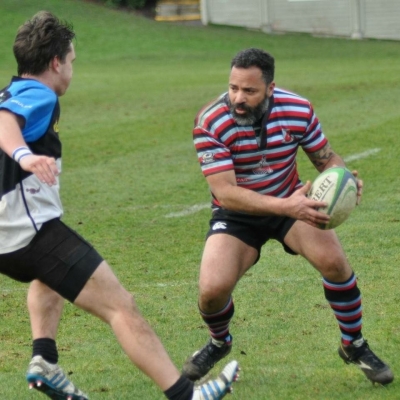 Since moving to Victoria in 1995, Pierre has been a loyal supporter of CW and in recent years has stepped up to take on the role of director of the juniors and minis program and serve on the executive committee.

Rugby has been a central influence on Pierre's life since he started his playing days at Ancaster High School under the tutelage of legendary Welsh coach and teacher Eric Pritchard. He went on to play for the Hamilton Hornets, Jasper Dregs, and Ancaster Loyalists, and played his uni rugby for the eastern powerhouse McMaster Marauders under legendary coach Dr. Phil White.

These days, most players and coaches know Pierre as a referee and allocator for the Island, but occasionally he can be convinced to dust off his boots and make guest appearances with the CW 3rds and Ebb Tide old boys. Originally from Barbados, Pierre lives in Victoria with his wife and two kids and their numerous pets. When he is not obsessing about rugby, he enjoys travelling with his family, hiking, kayak trips, tennis, and volunteering in his community. To pay the bills, Pierre works as an environmental consultant and research scientist who specializes in sustainability and resiliency issues on local and global scales.