Lauren Sargent
Coach - Girls U16 team / Senior Women's Representative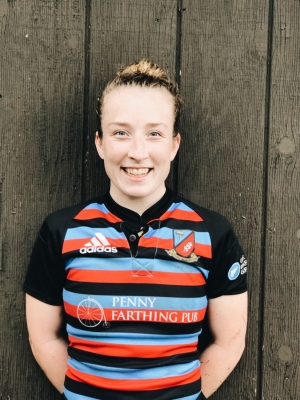 Lauren Sargent has been a contributor to the CW club on and off the field since joining our inaugural women's program in 2015. She is a true Island 'product'. She started playing in Grade 9 at G P Vanier under Coach Dwayne Mills. She has been a representative player (Tsunami and BC) throughout her youth career. In addition, she had the opportunity to attend a Dog River Howlers tour to Colombia in 2013.
Lauren is a true club person and, has made contributions at the Executive level, youth coaching and recently stellar leadership work in leading the inaugural CW volunteer event at the Royals Hockey game this past spring. We are very fortunate to have her involved in the club and her contributions to the girl's program have been significant. This year, she will be paired with Shane Muldrew to lead the U16 Girls team. This age grade is an important link for our graduating U14 players, and these two coaches will have a great influence on the girls.
Lauren continues to develop her coaching resume and she will be coming to us this Fall fresh from a head coaching role with the U15 BC girl's team. We are very excited to have her on board for another season. Her attitude is best summarized by her quote:
"I am happy I joined the coaching staff this year, it feels so good to be able to pay it forward. Looking forward to developing my coaching career with Castaway Wanderers over the next few years."