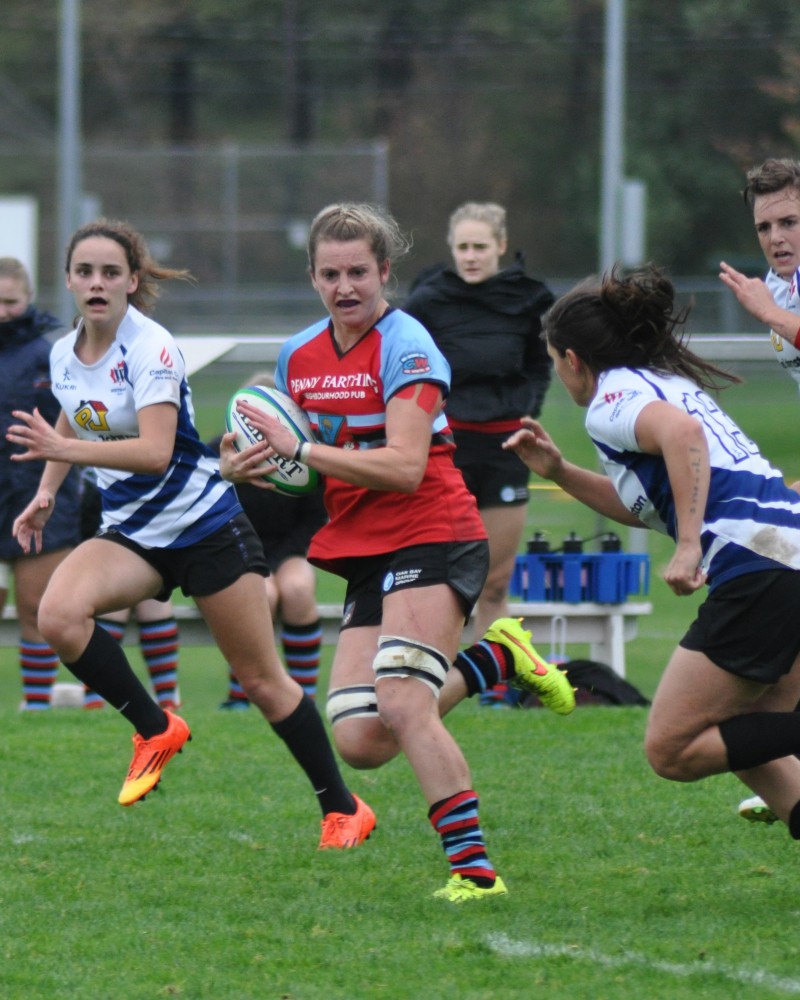 The early play ebbed with positional advantage to Velox as their big pack ground out the yards. It was about fifteen minutes in when they forced their advantage and following three or four sequences, the fullback burst some twenty meters for opening blood, 7 – 0. The hosts were buoyed and came again, only to be thwarted when a "slow" pass was spotted by Waters and she pinched an intercept and scooted 80 meters for a great opportunist try, 7 – 7.
The standard of play was very good, particularly given the windy and slippery conditions. Especially noteworthy were the two #8's, (CW's Nedved), VV's #13, CW's Stefani Hanson, #13 McNally and #9, Sargent, who kept things moving with deft passes whenever she could get the ball to try to match the power and strength of a very competent VV pack led by their Twin Towers of props. It was to be Velox again after four or five retentions, the Velox #8 powered her way over and the tally was brilliantly converted from a wide and windy angle by the prop, 14 – 7. Velox #10, a formidable runner and Donaldson, linked for good gains and the #8 scored her brace following an alert tap penalty and an half time, 19 – 7 lead.
The second stanza opened with a CW tally, a mere two minutes in, Nedved fed Galbraith who found a gap and passed to McNally for a quality effort and 19 – 12 score line. With the wind behind them, things looked promising for The Tricolours but it was not to be as Velox denied them quality possession and any ball gained was not used to advantage. To boot, CW had to replace a very skilled #9, Lauren Sargent. Velox's #13 made a good push and Donaldson figured again, 13 getting the pass back and slipping to #10 for another Velox try, 24 – 12. The Velox #10 was a danger woman this day using good go ahead possession cleverly and she was soon to break again and feed Marlene D who seemed to be popping up at just the right time, she fed #13 who deservedly crossed to give the hosts a 31 – 12 stranglehold. Velox came in waves as the smaller CW pack tackled bravely but suffered the toll. The Velox #8 closed out their scoring with her hat trick. With little time left, CW finally secured some good ball and moved it wide, springing Govorchin for a 45 meter burst for the final say, 36 – 19.
The two teams brought very different games to the park, VV pounding the ball with their big players, CW bravely defending, looking to pinch ball and move to space to move the bigger players around. CW laid the gauntlet down and no doubt, surprised the B.C. Champs, reducing the deficit from their last game from 44 points to 19 today, a marked improvement! The future looks very rosy for CW women. Coach, Dovanne has them playing to their strength, featuring a good passing and running style. It is also good to have more than one show in town. To the victor, goeth the spoils and a doff of The Ruggernut's cap to all the Velox players and coach Wyatt, worthy winners today in a well officiated match.
p.s. Shout out to CW's Trey Latreille, a worthy member of the FRF Club!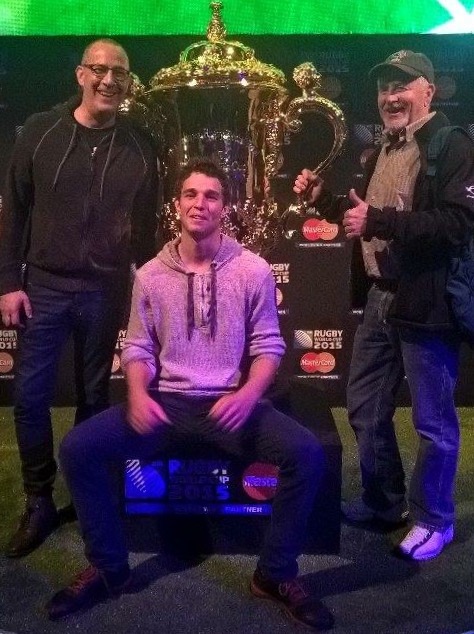 Where on Earth is Willie? CW supporter, Adrian Barwin, Cole Braid, James Bay player, former CW junior & mini and bro of NSMT's, Connor and The Ruggernut, recently tried to pilfer Bill for Victoria town! But yesterday the All Blacks would have none of that, being the first country to defend back to back titles and hoisting the Webb Ellis Trophy high. The All Blacks side that hoisted the Cup have been touted by many as arguably, the best team in the competition's history and by some as being the best team rugby fans and all sports, have ever seen. Hats off to Kiwis everywhere – your boys did N.Z. and rugby proud. The match was enjoyed at The Temple by about fifty folk from Minis, mums and dads, women players, senior men and members of our special U18 team to celebrate their successful tour of the UK.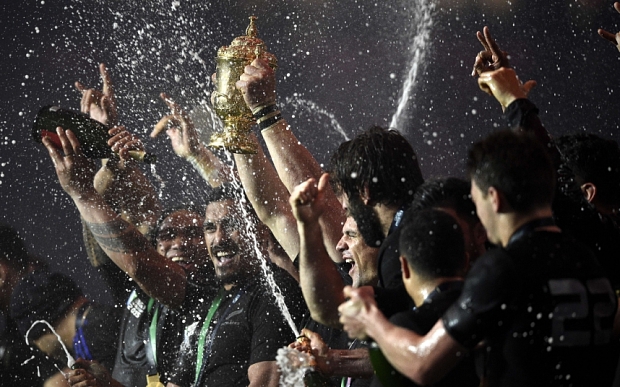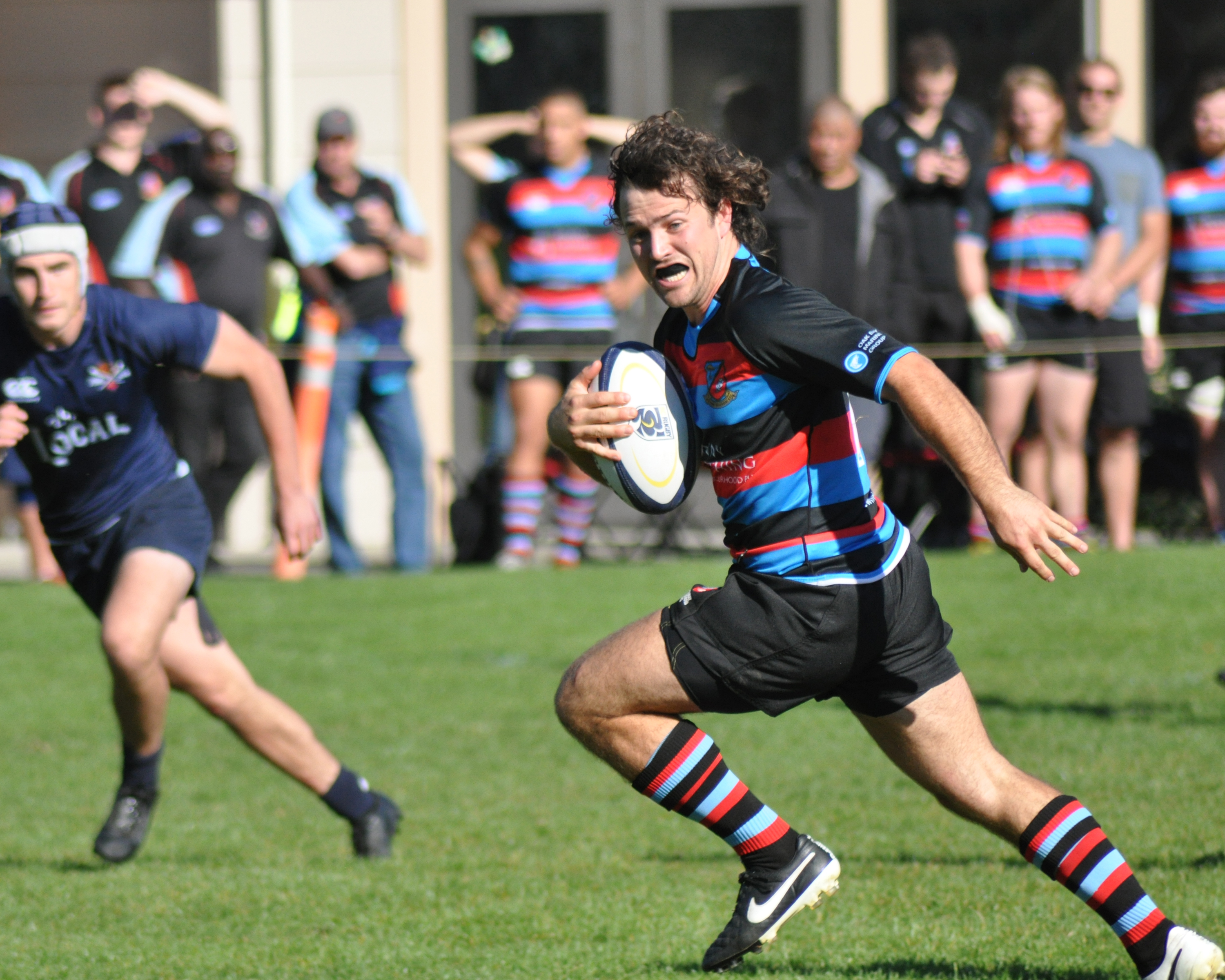 Weekend Rugby. Yesterday, the UVic vs Velox men's contests were played however, the grounds in town (Municipal properties), were deemed unplayable and with overnight rain, this edict held for Sunday schedules also. This is just a reminder of some of the challenges faced by clubs, however, it can be understood that Municipalities need to monitor the integrity of their playing fields, not to mention rental fees of same! The James Bay CW match was cancelled, date tba. Thanks to UVic for allowing the CW vs Bayside U18 match at their grounds today.
---