.
Facing a Cock-o'-the-Hoop Raven
---
---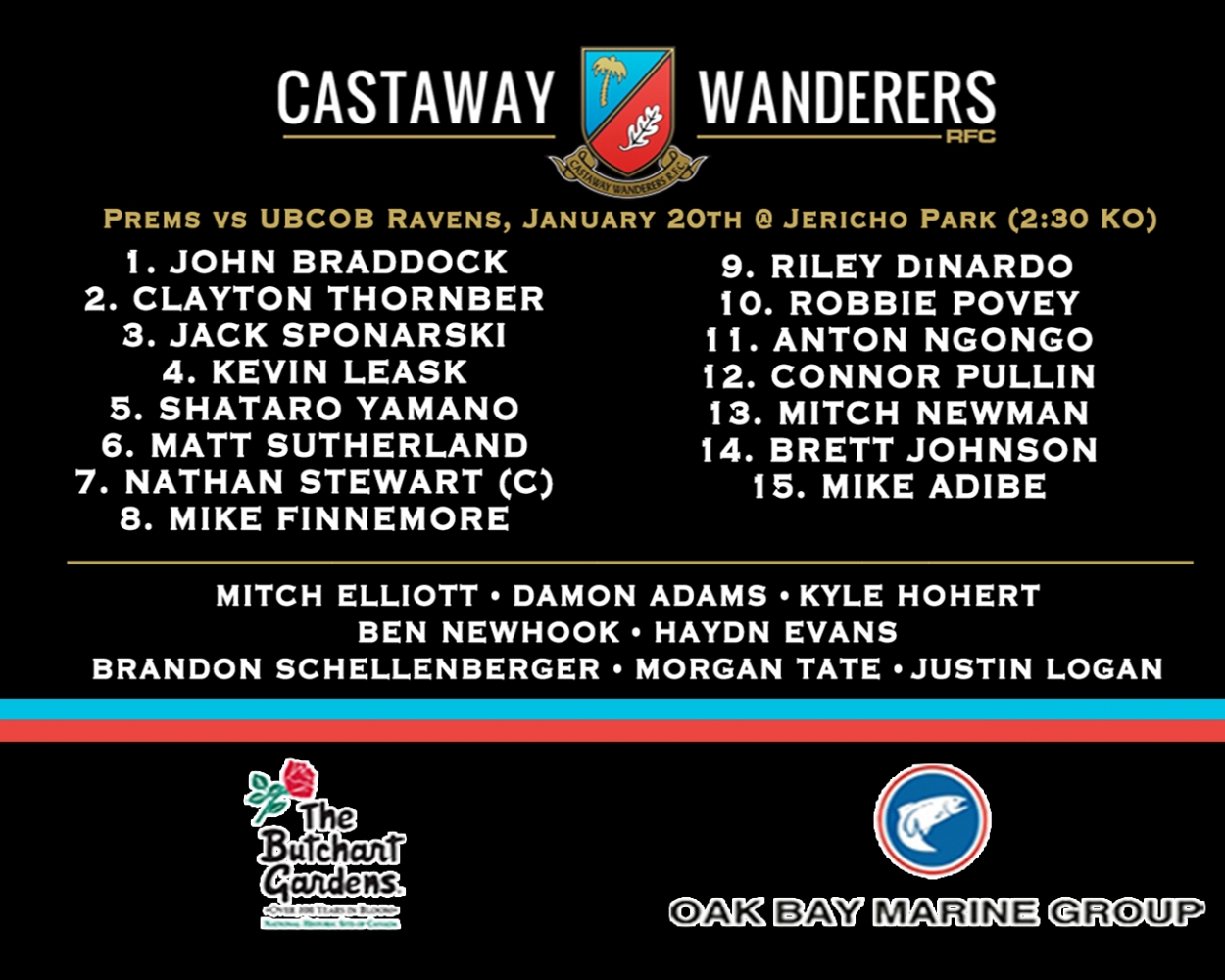 CW kicks off the "second-half" tomorrow with a roadie to Jericho. The Prems will be minus Captain Fraser, finally getting some well-earned recognition from Rugby Canada with the call to Europe. 100% behind you, Dougie, go for it! The Ravens will be soaring high following a quality 26 – 23 win over Houston Saber Cats last weekend. Further, they will be out for revenge after losing just a few weeks back to CW. The Ravens appeared to have travelled at full strength, so it would have been a good team-bonding exercise.
Coach Scott leads the way with being full of optimism for the second half and the boys are on board and have been training very strongly. The side will be led by Nathan Stewart for the first time – a well-deserved honor. It is a very "blue-collar" collection of hard men in the pack. The backs will be orchestrated by 'Ice' Povey. Good to see Brent Johnston getting a full start on the wing. This man has pace and looks for work, somewhat in the mould of John Moor, who put in quality time last season. The outcome will be followed with interest. The Reserves look to be a strong combo as well and will be keen to best their lower-placed rivals. This presents a real opportunity for "breakout" for this group this half, having played a number of close contests and seeing opportunities slip in the "first-half". Go, CW!
The club's Premier Women are on the road to Bellingham to take on Seattle. The ladies need to best the Women Sarries, to seek a place in the playoffs. Tasha Louckes who was on fire in the first half will lead from #8 and Katie McNally and Sya Trafford are paired in the centres, returnees who will mean a lot. These ladies are mixed with a number of new names. Olivia Donald and Mandy Marchuk will, no doubt, add impetus from the pines. So, it is; "go, you good things!"
---